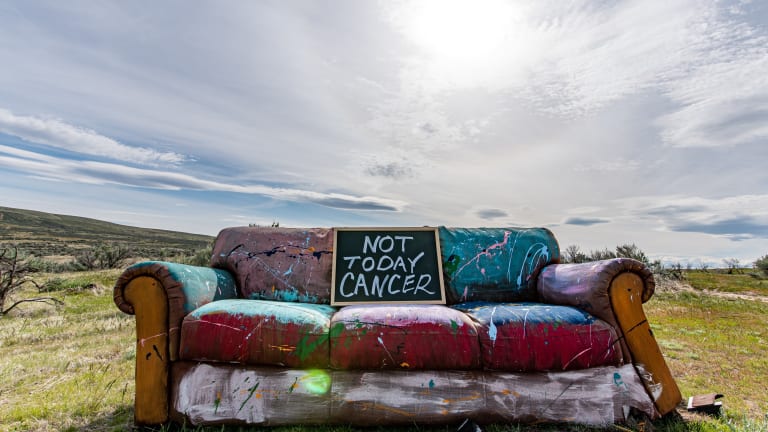 Understanding Cancer Treatment: An Overview
Understand cancer treatment and its side effects from surgery to immunotherapy to complementary and integrative medicine
by Dr. C.H. Weaver M.D. Updated 01/2022
Following a diagnosis of cancer, your reaction may be one of shock and disbelief. If you have been told that chemotherapy or radiation therapy are an important part of your treatment, many unpleasant images may come to mind. But as you move beyond that initial shock to begin the journey of surviving your cancer, there are many reasons to be optimistic. Medicine has made—and continues to make—great strides in treating cancer and in making cancer treatment more tolerable, both physically and emotionally. The greatest recent advances are in the development of Precision Cancer Medicines.
The choice of cancer treatment is influenced by several factors, including the location, stage, and genomic characteristics of the cancer, an individuals overall condition, the goal of treatment, and the currently available therapies.
Cancer treatment can be complicated, and several different professionals are often involved making a "multidisciplinary healthcare team" that provides different type of expertise. It is important that you understand their roles to make the best use of their special skills.
Treatment may be local and/or systemic. Local treatments are designed to treat the cancer where it has been identified in the body and are mainly surgery or radiation. Local treatment are typically used for earlier stage cancers or as part of an overall treatment program. Local therapies cannot treat cancer cells that have spread away from the primary site of the cancer. A systemic treatment is any treatment that reaches and affects cancer cells throughout the body.
Precision cancer medicine utilizes molecular diagnostic testing, including DNA sequencing, to identify cancer-driving abnormalities in a cancer's genome. By defining the consequences of these genetic abnormalities doctors can identify specific treatments directed against each genetic abnormality for each individual patient's unique DNA profile. Once a genetic abnormality is identified, a specific targeted therapy can be designed to attack a specific mutation or other cancer-related change in the DNA programming of cells. Standard chemotherapy typically destroys both normal and cancerous rapidly dividing cells in a wide range of tissues, often causing side effects by damaging normal cells. Precision cancer medicine uses targeted drugs and immunotherapies engineered to directly attack the cancer cells with specific abnormalities, leaving normal cells largely unharmed.
Local Treatments:
Systemic Treatments:
Other Treatment Information:
By proactively understanding and managing aspects of your treatment, you can help ensure the best possible outcome from treatment and maintain some degree of control in your life. Things you can do to optimize treatment of cancer are:
Get informed
Stay organized
Discuss the effectiveness of treatment
Work with your physician to select the best treatment for you
Don't forget that fighting cancer is not a challenge you should face alone. It is a team effort that involves family, friends, and your healthcare team. Don't overlook the strength that can come from having your support network by your side. In order to ensure optimal treatment, consider the following:
Get informed:
A new diagnosis of cancer can be a shock, making you feel out of control and overwhelmed. Getting informed can help alleviate these feelings. Seek out many resources to investigate your treatment options for your type and stage of cancer. Resources should include your healthcare team, second opinions, books, the internet, and other patients with your disease. As you learn, identify the specific questions that only your doctor can answer.
Most importantly, work toward understanding your diagnosis and stage of disease, goals of therapy, treatment plan, benefits of treatment, and possible side effects. Following a diagnosis of cancer, the most important step is to accurately define the stage of your disease. Staging is a system that describes how far the cancer has spread. (Keep in mind that some cancers, such as leukemia, may not be staged.) Each stage of cancer may be treated differently. In order for you to begin evaluating and discussing treatment options with your healthcare team, you need to find out from your doctor the correct stage of your cancer.
Stay organized:
Develop a system for keeping all the information that you gather organized, such as laboratory and test results, admissions and consultation information, and additional instructions. Keep a folder or three-ring binder with all your information in one location.
Discussing the effectiveness of treatment:
It is important that you and your caregivers are able to evaluate treatment options and to understand how cancer treatments are compared so that you can work with your healthcare team to make informed treatment choices. Understanding the goals of a specific therapy, as well as the risk and benefits it poses, will help you decide which treatment is most appropriate for your situation. Patients typically receive cancer treatment in order to cure the cancer, prolong the duration of their life or alleviate symptoms caused by the cancer and improve their quality of life. These potential benefits of treatment must be balanced against the risks of treatment. Some risks posed by various cancer treatments may include time away from family and friends, uncomfortable side effects of therapy and/or long-term complications or death.
The most common term used to describe the effectiveness of cancer treatment is remission. Remission means that the cancer has disappeared and can no longer be measured using existing technology. Oncologists use the terms partial and complete remission to describe partial or complete disappearance of cancer after treatment. A cancer cannot be cured if a remission is not obtained; however, a remission does not always ensure that a cancer is cured. The best ways to evaluate the benefits of treatment are to examine the duration of remission, survival, and disease-free survival (cure). Since it often takes many years to determine whether a new treatment is better than a previous treatment, remission rates may be useful for comparing therapies when patients have not been evaluated long enough to know whether the chance of cure or survival is improved.
Treatment of cancer is associated with risks. It is important that you evaluate the risks and benefits of treatment within the context of the overall goal of receiving cancer therapy.
Cancer treatment may be inconvenient, prolonged, or unavailable close to home. These are important considerations when evaluating treatment options, but not typically mentioned in medical journals reporting the results and benefits of new treatments.
Select your optimal treatment:
Cancer treatment varies depending upon your type of cancer, stage of cancer, and overall condition. Additionally, treatment options may vary depending on whether or not the goal of treatment is to cure the cancer, keep the cancer from spreading, or to relieve the symptoms caused by cancer. You and your physician will consider all of these factors as you work on selecting your optimal treatment.
Next Section: Questions to ask your Doctor about Cancer Treatment »
Newly Diagnosed Topics
Cancer First Call
Cancer First Call allows you to talk to an oncologist before or after your appointment. It's the first-of-its-kind, personalized advocacy program where oncologists help patients directly.
Simply schedule a call and Cancer First Call will contact you and provide the following;
Explain your cancer diagnosis
Tell you how to think about your cancer diagnosis
Provide you with key questions to discuss with your doctor
Explain the role of a second opinion and where to get one
Help you understand the role of clinical trials and whether they should be considered for your situation
Provide you with access to trial results related to your doctor's treatment recommendations