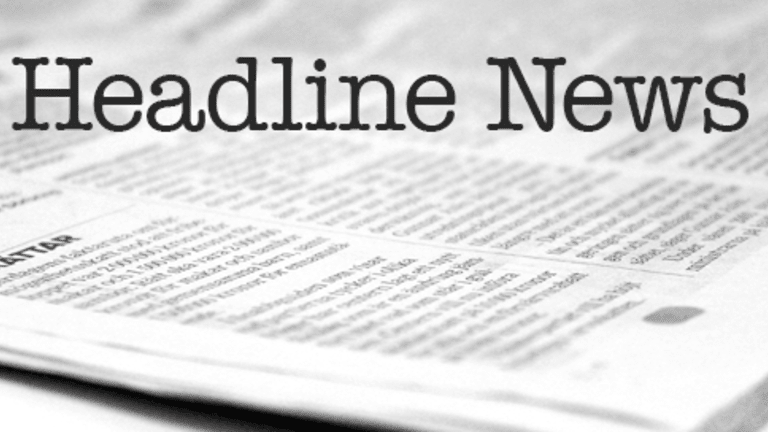 Cancer Patients Choosing Complementary Therapies Have Worse Outcomes
Complementary and Alternative Medicine overview, resources and tips on what to use
by Dr. C.H. Weaver M.D. updated 2/2019
A new study published in JAMA suggests that there is danger in relying on "complementary" unproven treatments over well established conventional therapies.
Complementary and alternative medicine, commonly referred to as CAM, is the most commonly used phrase to describe medical therapies practiced outside conventional Western medicine. CAM contains a variety of healing philosophies and medical practices that are not currently accepted or used by conventional medicine. Complementary medicine consists of medical therapies that are most often used to supplement conventional medical treatments. Because these treatments are utilized in addition to conventional therapies, they usually focus on promoting wellness, managing symptoms, or stimulating the immune system. In contrast to complementary medicine, alternative medicine is used in place of conventional medicine. CAM use by cancer patients has steadily increased throughout the past ten years. While research on CAM has also begun to increase, little is known about the safety and efficacy of most CAM therapies.
Researchers analyzed data from nearly two million patients with early stage breast, lung, colon, or prostate that had not spread to other areas of the body throughout the US and compared individuals who received only conventional cancer treatments to those who chose a "complementary" cancer treatment (such as herbs or acupuncture) along with at least one conventional cancer treatment. Conventional treatment was defined as surgery, radiation treatment, chemotherapy, and/or hormone therapy.
The researchers found that those choosing "complementary" therapy
Were younger, female and have a higher socioeconomic status and educational level.
Lived on the Pacific Coast or in the Intermountain West regions of the United States and….
Were more likely to decline additional conventional treatments. Chemotherapy was refused by 34% of those choosing unproven remedies, but by only 3% of the conventional treatment-only group.
So how does those self advocating for "complementary" therapies fare relative to their "conventionally" treated counterparts?
First and foremost, they did not live as long. The five-year survival was 82% in the 'complementary" treatment group compared to 87% for those treated with conventional therapy and they experienced a higher rate of death.
Although the study could not accurately directly compare "complementary" therapies to conventional ones it does serve to illustrate an important point. It may be risker to pursue alternative therapies that are not well studied, especially when well defined effective treatments are available.
Previous studies have found similar results…
According to an another study published in the European Journal of Cancer, cancer patients using complementary and alternative medicine appear to have higher mortality rates than cancer patients using only conventional medicine.
This study was conducted at multiple centers throughout Norway to measure the effect of CAM use on long-term survival of cancer patients. Of 515 cancer patients participating in the trial, 112 used CAM. During 8 years of follow-up, 358 cancer patients died. The researchers found that 79% (88/112) of cancer patients using CAM died, compared to only 65% (262/403) of cancer patients who did not use CAM. After adjusting data for potentially confounding factors, such as demographics, disease severity, and treatment factors, they reported that cancer patients not using CAM were significantly more likely to outlive cancer patients that utilized CAM. This effect was strongest among patients given good prognoses and was not associated with any specific CAM therapies.
This clinical trial was the first study demonstrating a negative relationship between use of CAM and survival of cancer patients. The researchers hypothesized that this relationship may be due to an unknown prognostic factor, and suggested it was not due to CAM therapies, which they considered "rather innocuous" overall. The authors concluded that these results suggest "patients may estimate the gravity of their situation more accurately than their physicians."
There are in fact many types of alternative treatments that may be beneficial and today's doctors think of them as "integrative" not alternative. Appropriately studies integrative therapies have a role in contemporary cancer care and most oncologists are working to determine how best to use them.
So what should patients do?
· Discuss alternative therapies with your doctor to make sure they don't interfere with proven conventional therapies.
· Think carefully before declining proven conventional therapies to pursue unproven therapies.
· Do research on alternative therapies before using them; they have often been studied and reports on their effectiveness do exist.
· View your doctor as your partner in determining the best treatment and keep him/her informed with regard to what you are doing.
A few resources:
Overview of Complementary and Integrative Therapy from Cancer Connect
Directory Overview of Some Supportive Care Strategies for:
Complementary & Integrative Medicine:
References:
Risberg T, Vickers A, Bremnes RM, et al. Does use of alternative medicine predict survival from cancer?
​