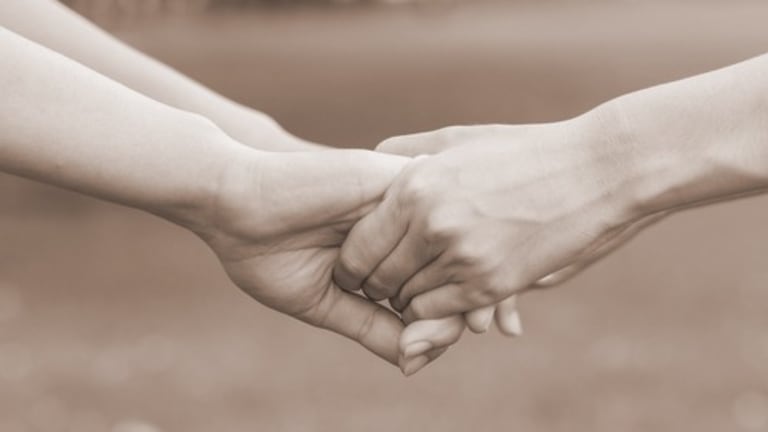 Dignity Therapy and Cancer
At the end of life, a simple intervention offers comfort and meaning to patients and families.
In spite of tremendous advances in the early detection and treatment of cancer, some people still die of the disease. For those who are approaching the end of life, new sets of needs and priorities emerge. Hope for a cure may shift to hope for bringing closure to life, spending time with family, and dying a good death.
Although we may each have our own definition of what would constitute a good death, some common themes emerge. In part, a report from the Institute of Medicine describes a good death as "free from avoidable distress and suffering for patients, families and caregivers."1
Being free of avoidable distress and suffering requires more than control of physical symptoms such as pain. It also involves attention to the "psychosocial, existential, and spiritual" aspects of well-being.2 Maintaining a sense of meaning and purpose, and a sense of who we are as individuals, is important throughout our lives.
For people nearing the end of life, medical attention to these non-physical aspects of well-being has lagged behind attention to the physical symptoms of illness. Fortunately, however, research in the field of end-of-life care is seeking to close this gap. One intervention in particular—known as dignity therapy—offers a combination of intuitive appeal and promising preliminary results.
The Importance of Dignity
Dignity has been defined as "feeling deserved of honor, respect, or esteem." It was the consequences of loss of dignity that ultimately led Dr. Harvey Max Chochinov and colleagues to develop dignity therapy. Dr. Chochinov is the Canada Research Chair in Palliative Care, Director of the Manitoba Palliative Care Research Unit, and Professor of Psychiatry at the University of Manitoba.
"In a study from Holland, loss of dignity was the most common reason cited by physicians as to why people selected euthanasia and assisted suicide," explains Dr. Chochinov. "When we looked at those data and realized that people were actually choosing to end their lives because of what their doctors identified as lost sense of dignity, we decided that if dignity was worth dying for, dignity was certainly worth studying."
Though dignity is important at all points in our lives, individuals nearing the end of life may be particularly susceptible to loss of dignity. Near the end of life, "people become more vulnerable," says Dr. Chochinov. "People are in a position where they're losing many things that they normally associate and identify with their sense of personhood."
The type of care that an individual receives can have a dramatic impact on that person's sense of dignity. "It sometimes comes down to simple things," says Dr. Chochinov. "If a healthcare provider, for example, is very competent in the realm of managing illness, but at the same time isn't able to acknowledge the person who is suffering from the illness, that individual may feel that in spite of excellent physical care, that something is profoundly lacking."
Enhancing Dignity
Based on their research into the nature and determinants of dignity near the end of life, Dr. Chochinov and colleagues developed a model that described important aspects of dignity. They then used the model to develop approaches to support and enhance dignity.
"For example," says Dr. Chochinov, "symptom and pain management were identified as one of the important things in the model, meaning that these need to be addressed in order to maintain dignity. It's that simple."
Not everything in the model was so straightforward, however. "There were other things in the model that were much more of a psychological, spiritual, and existential nature," continues Dr. Chochinov. "For example, this idea of personhood and the question 'am I still me'; can I maintain or still find the essence of who I once was, in spite of my advanced illness."
The concept of generativity also came out as important. "Generativity refers to the notion of something transcending the event of our death that will continue to resonate with importance or meaning in the world we leave behind, or for the people that we leave behind."
Dignity therapy addresses some of these more nebulous but critical aspects of dignity.
Dignity Therapy
According to Dr. Chochinov, dignity therapy "invites people in recorded conversations to talk about the things that they would most want known or remembered, or things that really speak to the essence of who they were. These conversations, along with the edited transcripts that are bequeathed to loved ones, are meant to reaffirm their sense of personhood."
"So if being an artist, being a writer, being a family person, really speaks to your essence, then giving you the opportunity to speak about those things near the end of your life may be one strategy to try and reinforce the notion that in spite of your illness, in spite of all the symptoms and challenges and losses, that that essential component that defines you is still there. It's there and evidenced by the fact that you can speak about it."
Dignity therapy begins with a trained interviewer speaking to the patient about his or her life history, accomplishments, and messages for family members. The direction of the interview is flexible and is guided by the responses and level of interest of the patient. Afterwards the interview is transcribed, edited, and shaped into a narrative. The resulting document is returned to the patient, who can then leave it to family members.
An initial study of dignity therapy involved 100 terminally ill patients in Australia and Canada.3 The results were promising:
91 percent of patients reported being satisfied or very satisfied with the experience.
76 percent said that it heightened their sense of dignity.
68 percent said that it increased their sense of purpose.
67 percent said that it increased their sense of meaning.
47 percent said that it increased their will to live.
81 percent said that the experience had already helped, or would help, their family.
Dignity therapy is now being evaluated in a randomized clinical trial. If the results are positive, Dr. Chochinov hopes that dignity therapy can be made widely available to individuals nearing the end of life.
Asking and Listening
Asked if dignity therapy is something that family members can do informally with someone who is ill, Dr. Chochinov responds, "I think the idea of sitting down with an elderly relative or a relative who's approaching the end of life, and asking questions about that life is a way of honoring that person. I imagine that many of the questions that we've generated could provide a very nice guide to people who would hope to engage in that kind of activity."
Some words of caution, however, are warranted. Noting that people are at their most vulnerable near the end of life, Dr. Chochinov explains the challenge and importance of accurately capturing the essence of an individual. "If they were too tired or they weren't quite clear on things or they weren't recalling the information accurately, you would hate to see that distortion being the last statement, the last spoken word, of someone's lived life."
If I were thinking about doing this with a loved one," he continues, "and it were early enough in the course of their illness, then it might be as simple as turning on a tape recorder and saying, 'Let's talk. Tell me about these things because I want to know them and have a chance to save them.' But if it was a loved one near the end of life and I had to try to embark on this kind of exercise…I think that love has a way of eliminating objectivity." Objectivity—as well as a certain amount of therapeutic skill—may be necessary to sort through the information provided, and to shape a coherent and accurate view of someone's life.
A New Model for Palliative Care
Dignity therapy is just part of a broader approach to palliative care that Dr. Chochinov refers to as "dignity-conserving care." As caregivers recognize and respond to an individual patient's perceptions of dignity, both sides benefit. In an article on dignity-conserving care published in the Journal of the American Medical Association, Dr. Chochinov concludes, "When dying patients are seen, and know that they are seen, as being worthy of honor and esteem by those who care for them, dignity is more likely to be maintained. In turn, caregivers are imbued with the dignity rendered by their actions, better enabling them to provide care and comfort to those nearing death."4 
References:
1 Field MJ, Cassel CK, eds. Approaching Death: Improving Care at the End of Life. Washington DC: National Academy Press; 1997.
2 Chochinov HM. Dying, Dignity, and New Horizons in Palliative End-of-Life Care. CA A Cancer Journal for Clinicians. 2006;56:84-103.
3 Chochinov HM, Hack T, Hassard T, Kristjanson LJ, McClement S, Harlos M. Dignity Therapy: A Novel Psychotherapeutic Intervention for Patients Near the End of Life. Journal of Clinical Oncology. 2005;23:5520-5525.
4 Chochinov HM. Dignity-conserving Care – A New Model for Palliative Care. Helping the Patient Feel Valued. Journal of the American Medical Association. 2002;287:2253-2260.