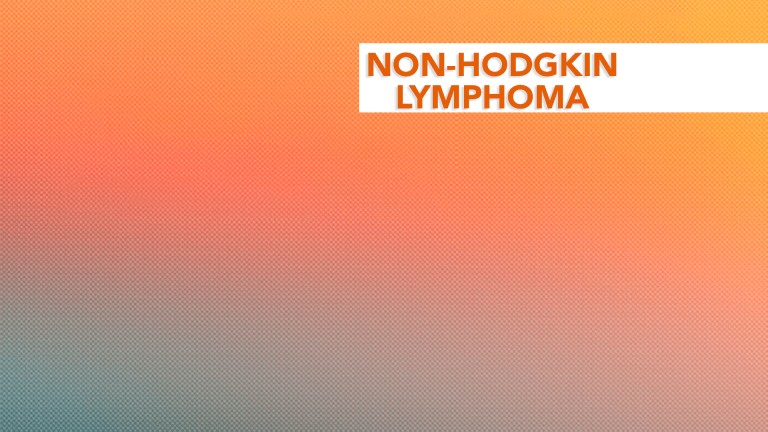 Cutaneous T Cell Lymphoma - Mycosis Fungoides - Sezary Syndrome
Overview and treatment for cutaneous t cell non-Hodgkin's lymphomas.
by Dr. C.H. Weaver M.D. Medically reviewed 1/2022​
Cutaneous T-cell lymphoma (CTCL) is a general term for T-cell lymphomas that involve the skin. The disease affects men more often than women and usually occurs in people in their 50s and 60s. Symptoms can include dry skin, itching, a red rash, and CTCL can involve the blood, lymph nodes, and other internal organs. There are many subtypes of CTCLs including the following:
Mycosis Fungoides (MF) is the most common type of CTCL. The majority of patients with MF experience skin symptoms. Skin symptoms can appear as patches, plaques, tumors, or erythroderma (reddening of the skin). Patches are usually flat and scaly, and look like a rash; plaques are thicker, raised, and usually itchy. These lesions are often mistaken for eczema, psoriasis, or dermatitis. It is possible to have more than one type of lesion. Patients with erythrodermic MF have diffuse scaly red skin eruptions that can be very itchy. A skin biopsy is essential for diagnosis. This disease is usually indolent and develops slowly. Early stage MF might not progress to later stages at all in some patients or progress rapidly in others, with the cancer spreading to the lymph nodes, blood, and/or internal organs.
Sézary Syndrome is characterized by a generalized erythroderma and the presence of a lymphoma cells circulating in the blood. Extensive thin, red, itchy rashes typically appear on the skin and patches and tumors may appear. Severe itching and skin infections are common, and individuals may also experience changes in their nails, hair, or eyelids, or have enlarged lymph nodes.
CD30-positive lymphoproliferative disorders. Some of the rare CTCL subtypes are very aggressive. The skin symptoms and appearance, and kind of treatment used, varies depending on the subtypes of CTCL. MF and SS
Treatment of CTCL
The clinical stage is the primary factor for determining treatment however treatment is tailored for each patient, and may be adjusted frequently depending on the treatment response and side effects.
For MF, treatment is either directed at the skin only for early stages of disease. Patients with advanced-stage MF require systemic therapy.
Sézary syndrome always has lymphoma cells circulating in the blood therefore it requires systemic treatment and cannot usually be treated with skin- directed therapies alone.
Skin-Directed Therapies
These therapies include topical corticosteroids, chemotherapy, retinoids, or imiquimod, local or total skin radiation therapy, and ultraviolet light.
Valchor (mechlorethamine gel)
Systemic Treatment of CTCL
Systemic therapy reaches lymphoma cells everywhere in the body and is used for advanced-stage MF, Sezary syndrome and in individuals with early stage disease in whom skin-directed therapies did not work.
Acitretin (Soriatane)
Campath (alemtuzumab) produces anti-cancer responses in patients with peripheral T-cell lymphoma that has stopped responding to standard treatment with chemotherapy.

Campath® (alemtuzumab) is a monoclonal antibody that  recognizes the CD52 antigen (a specific protein located on a cell's surface), which is expressed on normal B and T cells, as well as on abnormal T cells characteristic of peripheral T-cell lymphoma.1

Liposomal doxorubicin
Bexarotene capsules (Targretin)
Methotrexate tablets
Pralatrexate (Folotyn) In the Phase II PROPEL study, 29% of patients with relapsed or refractory peripheral T-cell lymphoma (a type of non-Hodgkin's lymphoma) experienced a complete or partial disappearance of detectable cancer.  Folotyn is an antifolate drug. The drug is thought to accumulate in cancer cells, interfere with DNA synthesis, and trigger cell death.2
Pentostatin is an active anti-cancer agent producing a response rate of 24% even when utilized in patients with T-cell lymphomas that have failed other therapies.3
Romidepsin (Istodax)
Gemcitabine (Gemzar)
Vorinostat (Zolinza)
Interferons (alpha or gamma)
Cellular Therapy with Stem Cell Transplant - CAR T Cells
High-dose chemotherapy and stem cell transplantation may achieve improved long-term survival in recurrent peripheral T-cell lymphoma.
High-dose chemotherapy (HDC) kills more cancer cells than standard chemotherapy; however, it also causes more damage to the blood cells, particularly those in the bone marrow. A stem cell transplant (SCT) is a procedure that remedies this problem by replacing the stem cells that are destroyed by high-dose chemotherapy with healthy stem cells, thereby allowing more rapid recovery and production of the red blood cells, white blood cells, and platelets that the body needs. Autologous SCTs utilize the patient's own stem cells while allogeneic transplants involve the collection of a donor's stem cells. The donor stem cells also mount an attack against cancer cells, augmenting anti-cancer effects. This process is referred to as the graft-versus-leukemia effect.
Researchers from the M.D. Anderson Cancer Center recently evaluated data from 36 patients with recurrent PTCL who were treated with HDC and an autologous or allogeneic stem cell transplant at their institution. Patients had received an average of 3 prior treatment regimens. Three years following treatment with HDC, 36% of patients were alive and 28% survived without evidence of recurrent cancer. The long-term survival and cancer-free survival was higher in patients who received an autologous SCT, due to the greater side effects associated with allogeneic transplants.
Researchers involved in this analysis indicated that these survival rates for patients with recurrent PTCL were comparable to patients with recurrent B-cell lymphomas treated with HDC and SCT. Future clinical trials will address different treatment regimens for allogeneic SCTs and the identification of patient characteristics that may affect response rates for these types of treatments. In addition, HDC and SCT will be evaluated earlier in the course of the disease, with an ongoing trial evaluating this treatment regimen in patients with PTCL in first remission. Patients with PTCL may wish to discuss the benefits and risks of HDC and SCT or participation in a clinical trial further evaluating this therapeutic approach. 
References
Enblad G, Hagberg H, Erlanson M, et al. a pilot study of alemtuzumab (anti-CD53 monoclonal antibody) therapy for patients with relapsed or chemotherapy-refractory peripheral T-cell lymphomas. Blood. 2004;103:2920-2924.
 O'Connor OA, Pro B, Pinter-Brown L et al. Pralatrexate in patients with relapsed or refractory peripheral T-cell lymphoma: results from the pivotal PROPEL study. Journal of Clinical Oncology. Early online publication January 18, 2011.
Journal of Clinical Oncology, Vol 17, No 10, pp 3117-3121, 1999.
Journal of Clinical Oncology, Vol 19, No 17, pp 3766-3779, 2001.