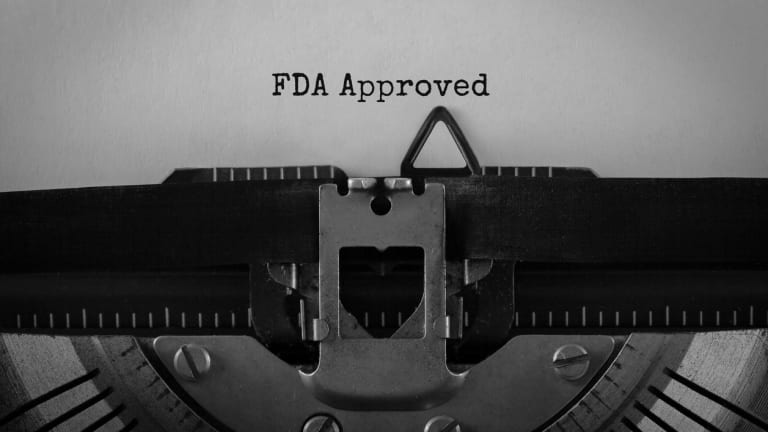 Seattle Genetics Announces FDA Approval of Adcetris for Cutaneous TCell Lymphoma
Seattle Genetics Announces FDA Approval of ADCETRIS® for (pcALCL) and CD30-Expressing (MF)
by Dr. C.H. Weaver M.D. updated 12/2019
Cutaneous T-cell lymphoma is a blood cancer of the skin with no known cure and few new treatment options. It is a disfiguring disease in dire need of more effective and durable treatment options to help keep this debilitating and painful disease at bay," said Susan Thornton, cutaneous lymphoma patient and chief executive officer of the Cutaneous Lymphoma Foundation (CLF).
The phase 3 ALCANZA clinical trial evaluated ADCETRIS in patients with primary cutaneous anaplastic large cell lymphoma and mycosis fungoides (MF), which are the most common types of cutaneous T-cell lymphoma. Adcetris demonstrated superior efficacy with durable responses for long-term disease management when compared to the standard of care treatment options methotrexate and bexarotene.
These data, along with data from investigator-sponsored clinical trials, led to the FDA approval of ADCETRIS as a treatment for patients with pcALCL or CD30-expressing MF, which represent the most common subtypes of CTCL.
The FDA approval is based primarily on positive results from a phase 3 trial called ALCANZA that were presented at the 58th American Society of Hematology (ASH) annual meeting in December 2016 and published online in the Lancet in June 2017. Results from the ALCANZA trial in 128 pcALCL and CD30-expressing MF patients requiring systemic therapy included:
The trial achieved its primary endpoint with the ADCETRIS treatment arm demonstrating a highly statistically significant improvement in the rate of ORR4 versus the control arm as assessed by an independent review facility. ORR4, as assessed by Global Response Score, was 56.3 percent in the ADCETRIS arm compared to 12.5 percent in the control arm (p-value <0.001).
Key secondary endpoints specified in the protocol, including objective response rate, complete response rate and progression-free survival, were all highly statistically significant in favor of the ADCETRIS arm. The objective response rate in the ADCETRIS arm was 67.2 percent (95% CI: 55.7, 78.7) compared to 20.3 percent (95% CI: 10.5, 30.2) in the control arm. The CR rate in the ADCETRIS arm was 15.6 percent (95% CI: 7.8, 26.9) compared to 1.6 percent (95% CI: 0, 8.4) in the control arm (p-value = 0.0066).
The median PFS in the ADCETRIS arm was 16.7 months (95% CI: 14.9, 22.8) compared to 3.5 months (95% CI: 2.4, 4.6) in the control arm (HR 0.270; 95% CI, 0.169, 0.430; p-value <0.001).
The safety profile associated with ADCETRIS from the ALCANZA trial was generally consistent with the existing prescribing information. The most common adverse events occurring in 20 percent or more of patients of any grade include: anemia, peripheral sensory neuropathy, nausea, diarrhea, fatigue and neutropenia.
Additional data from two investigator-sponsored phase 2 trials evaluating ADCETRIS in 73 MF patients were also incorporated into the supplemental BLA representing a broader spectrum of CD30-expression levels than that of the ALCANZA trial.
About Cutaneous T Cell Lymphoma
Lymphoma is a general term for a group of cancers that originate in the lymphatic system. There are two major categories of lymphoma: Hodgkin lymphoma and non-Hodgkin lymphoma. Cutaneous lymphomas are a category of non-Hodgkin lymphoma that primarily involve the skin. According to the Cutaneous Lymphoma Foundation, CTCL is the most common type of cutaneous lymphoma and typically presents with red, scaly patches or thickened plaques of skin that often mimic eczema or chronic dermatitis. The most common subtypes of CTCL include mycosis fungoides and primary cutaneous anaplastic large cell lymphoma. Progression from limited skin involvement may be accompanied by skin tumor formation, ulceration and exfoliation, complicated by itching and infections. Advanced stages are defined by involvement of lymph nodes, peripheral blood and internal organs.

According to the American Cancer Society and the Leukemia and Lymphoma Society, CTCL represents approximately four percent of non-Hodgkin lymphoma, which is about 2,800 patients. Not all newly diagnosed patients require systemic therapy. The standard treatment for systemically pretreated CTCL includes skin-directed therapies, radiation and systemic therapies. The systemic therapies currently approved for treatment have demonstrated 30 to 45 percent objective response rates, with low complete response rates.
About Adcetris (Brentuximab Vedotin)
ADCETRIS is an antibody-drug conjugate (ADC) directed to CD30 and is being evaluated broadly in more than 70 clinical trials, including three phase 3 studies: the ECHELON-1 trial in frontline classical Hodgkin lymphoma from which positive top-line results were recently reported, the ongoing ECHELON-2 trial in frontline mature T-cell lymphomas, and the recently initiated CHECKMATE 812 trial of ADCETRIS in combination with Opdivo (nivolumab) for relapsed/refractory Hodgkin lymphoma.
ADCETRIS is an ADC comprising an anti-CD30 monoclonal antibody attached by a protease-cleavable linker to a microtubule disrupting agent, monomethyl auristatin E (MMAE), utilizing Seattle Genetics' proprietary technology. The ADC employs a linker system that is designed to be stable in the bloodstream but to release MMAE upon internalization into CD30-expressing tumor cells.
This is the fourth FDA-approved indication for ADCETRIS, which also has:
regular approval for treatment of classical Hodgkin lymphoma (cHL) patients who fail autologous hematopoietic stem cell transplantation (auto-HSCT) or who fail at least two prior multi-agent chemotherapy regimens and are not auto-HSCT candidates.
regular approval for the treatment of patients with cHL at high risk of relapse or progression as post-auto-HSCT consolidation.
accelerated approval for treatment of systemic anaplastic large cell lymphoma (sALCL) patients who fail at least one prior multi-agent chemotherapy regimen.
accelerated approval in the sALCL indication is based on overall response rate, and continued approval for this indication may be contingent upon verification and description of clinical benefit in confirmatory trials.
Reference:
Copyright © 2019 CancerConnect. All Rights Reserved.