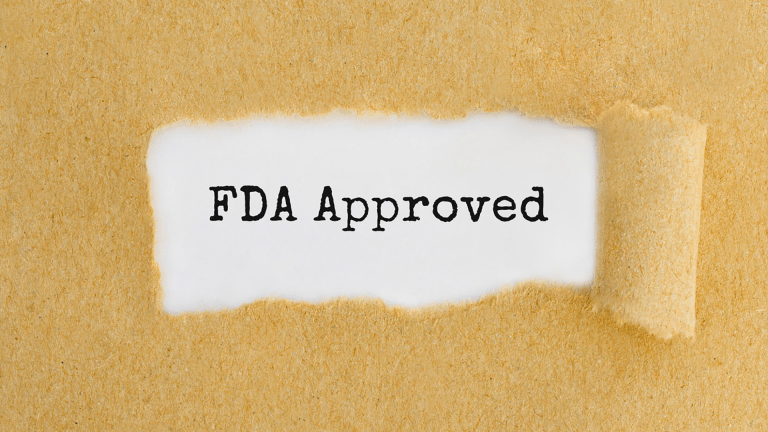 Poteligeo Approved for Treatment of Mycosis Fungoides or Sézary syndrome
Poteligeo is a precision cancer medicine that gives cutaneous T cell lymphoma patients a new treatment option.
by C.H. Weaver M.D. (08/2018)
On Aug. 8, 2018, the Food and Drug Administration approved Poteligeo (mogamulizumab-kpkc) for adult patients with relapsed or refractory T cell non-Hodgkin's lymphoma's including mycosis fungoides (MF) or Sézary syndrome (SS) after at least one prior systemic therapy.
Cutaneous T-cell lymphoma (CTCL) is a rare type of non-Hodgkin's lymphoma that begins in the skin. The most common type of CTCL is mycosis fungoides. Cutaneous T-cell lymphoma occurs in about 4% of the approximate 500,000 individuals living with non-Hodgkin lymphoma. Unlike most non-Hodgkin lymphomas, which generally involve B-cell lymphocytes, cutaneous T-cell lymphoma is caused by an expansion of malignant T-cell lymphocytes normally programmed to migrate to the skin. These skin-trafficking malignant T cells migrate to the skin, causing various lesions to appear that may change shape as the disease progresses, typically beginning as a rash and eventually forming plaques and tumors.
Cutaneous T-cell lymphoma is a blood cancer of the skin with no known cure and few new treatment options. It is a disfiguring disease in need of more effective and durable treatment options for patients impacted by it. Few treatment options currently exist although Adcetris was recently approved.
About Poteligeo (mogamulizumab-kpkc)
Poteligeo is a novel precision cancer medicine that is given intravenously and targets a protein (CCR4) that is frequently found on the surface of cancer cells in patients with T cell lymphomas. As a CCR4 antibody, the drug exploits the patient's immune cells to attack the cancer.
The approval of Poteligeo was based on a clinical trial of 372 patients with MF or SS that had failed at least one prior systemic treatment. Patients were treated with either Poteligeo or Zolinza™ (vorinostat), and directly compared. Overall Poteligo treated had a 28% response to treatment compared to only 5% for Zolinza™ and they survived almost twice as long without cancer progression.
The most common adverse reactions (reported in ≥20%) were rash, infusion-related reactions, fatigue, diarrhea, musculoskeletal pain, and upper respiratory tract infection. Serious adverse reactions occurred in 36% of patients, most often from infection (16% of all patients). The prescribing information includes warnings for dermatologic toxicity, infusion reactions, infections, autoimmune complications, and complications of allogeneic hematopoietic stem cell transplantation, including severe and refractory graft-versus-host disease.
References
Anti-CCR4 Monoclonal Antibody, Mogamulizumab, Demonstrates Significant Improvement in PFS Compared to Vorinostat in Patients with Previously Treated Cutaneous T-Cell Lymphoma (CTCL): Results from the Phase III MAVORIC Study [817]
Recent approvals at the OCE's podcast, Drug Information Soundcast in Clinical Oncology.