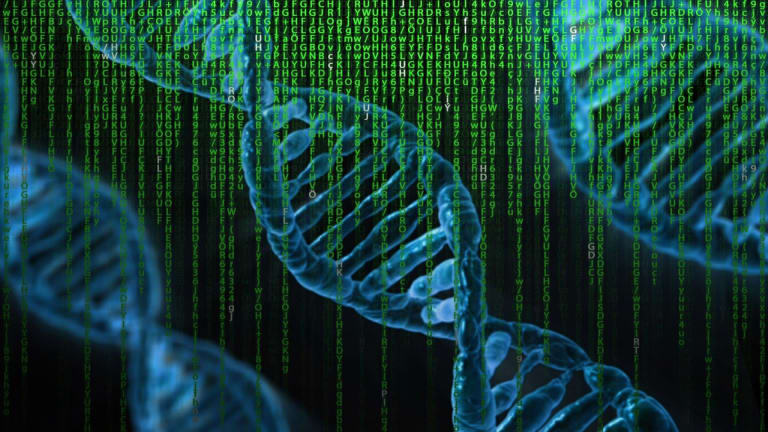 Precision Cancer Medicines and Breast Cancer
Understand the role of NGS testing and precision cancer medicines in the management of breast cancer.
Dr. C.H. Weaver M.D. updated 1/2022
The purpose of precision cancer medicine is not to categorize or classify cancers solely by site of origin, but to define the genomic alterations in the cancer's DNA that are driving that specific cancer. Precision cancer medicines can be used both instead of and in addition to chemotherapy to improve treatment. Precision cancer medicine utilizes molecular diagnostic testing, including DNA sequencing, to identify cancer-driving abnormalities in a cancer's genome. Once a genetic abnormality is identified, a specific targeted therapy can be designed to attack a specific mutation or other cancer-related change in the DNA programming of the cancer cells. Precision cancer medicine uses targeted drugs and immunotherapies engineered to directly attack the cancer cells with specific abnormalities, leaving normal cells largely unharmed.By testing an individual's breast cancer for specific unique biomarkers doctors continue to develop new precision medicines. Individuals not previously tested undergo genomic testing to determine whether newer precision cancer medicines are a treatment option.
Genetic Mutations
Not all breast cancer cells are alike. They may differ from one another based on what genes have mutations. Molecular testing is performed to test for certain genetic mutations or the proteins they produce because the results can help select treatment including newer precision cancer medicines designed to attack specific breast cancer cells with specific genetic mutations.
HER2 Status
The HER2 pathway is a biological pathway involved in cellular replication and growth. Approximately 20-25% of breast cancers over express the HER2 protein and are referred to as HER2-positive. Several precision cancer medicines target and block the HER2-protein, and are used for the treatment of both early-stage and more advanced HER2-positive breast cancer.4 Treatment of HER2 + Breast Cancer in Depth....
Herceptin (trastuzumab) was the first precision cancer medicine developed to target HER2-positive breast cancer and is used in both early and advanced stage cancers. Herceptin in Advanced Breast Cancer Herceptin in Early Stage Breast Cancer
Nerlynx™ (neratinib) is a tyrosine kinase inhibitor that targets the HER1, HER2, and HER4 pathways and is approved is approved for the extended adjuvant treatment of early stage HER2-positive breast cancer following adjuvant Herceptin-based therapy.5
Kadcyla™ (ado-trastuzumab emtansine) is an antibody-drug conjugates that combines Herceptin and a chemotherapy drug that interferes with cancer cell growth. Kadcyla delivers Herceptin and chemotherapy directly to HER2-positive cells. (6) Kadcyla (T-DM1) Significantly Improves Treatment of HER 2 + Breast Cancers
Perjeta® (pertuzumab) targets HER2 and is approved for the treatment of early stage HER2-positive breast cancer before surgery.7
Tukusa (tucatinib) is a tyrosine kinase inhibitor drug that is highly selective for HER2 without significant inhibition of EGFR thus avoiding the side effects of skin toxicity and diarrhea. 
Enhertu (Trastuzumab Deruxtecan) is a HER2-targeting antibody drug conjugate (ADC) for the treatment of patients with HER2-positive cancer. Its initial application was for the treatment of breast cancer patients who have been treated with Herceptin and Perjeta and have disease progression after ado-trastuzumab (T-DM1). Data released in September 2021 confirms that Enhertu is actually superior to T-DM1.15,16
Cyclin Dependent Kinase Inhibitors (CDK)
CDK inhibitors interfere with cancer cells ability to multiply rapidly by blocking the activity of CDK enzymes, particularly CDK 4 and CDK 6 that help to regulate cell division. CDK inhibitors are usually combined with hormonal therapy, which works by preventing hormones from binding with their respective receptors on the cancer cells.
Verzenio (abemaciclib) when administered in combination with hormonal therapy delays the time to cancer progression in women with hormone-receptor-positive (HR+) HER2 negative advanced breast cancer.9
Kisqali (ribociclib) when combined with hormone therapy improves survival without cancer progression in premenopausal women. Premenopausal breast cancer is a biologically distinct and more aggressive disease than postmenopausal breast cancer, and it is the leading cause of cancer death in women 20-59 years old. Kisqali Improves Survival in Premenopausal ER+ Advanced Breast Cancer FDA Approves Kisqali as Initial Endocrine Therapy for Advanced Breast Cancer
Ibrance (palbociclib) for women with HR-positive, HER2 -negative, advanced breast cancer.10
BRCA Mutations
About three percent of breast cancers are in people who inherited BRCA mutations. Mutations in the BRCA gene raise the risk of cancer because they make the body less likely to repair damage to its DNA, making the mutations that lead to cancer more likely. Poly ADP-ribose polymerase (PARP) inhibitors block enzymes involved in repairing damaged DNA. By disrupting a cancer cells' ability to repair itself PARP inhibitors slow uncontrolled growth and replication of cancer cells.
Lynparza (olaparib) is the first PARP inhibitor approved for use in breast cancer. Lynparza was demonstrated to be superior to chemotherapy for treatment of HER2-negative advanced breast cancer patients who have a BRCA mutation.11
Checkpoint Inhibitors 
Checkpoint Inhibitors are a novel precision cancer immunotherapy that helps to restore the body's immune system in fighting cancer by releasing checkpoints that cancer uses to shut down the immune system. PD-1 and PD-L1 are proteins that inhibit certain types of immune responses, allowing cancer cells to evade detection and attack by certain immune cells in the body. A checkpoint inhibitor can block the PD-1 and PD-L1 pathway and enhance the ability of the immune system to fight cancer. By blocking the binding of the PD-L1 ligand these drugs restore an immune cells' ability to recognize and fight the lung cancer cells. Checkpoint inhibitors are most effective in individuals with a high tumor mutational burden (TMB).14
A diagnostic test to measure the level of PD-L1 is available.12,13 
Keytruda (pembrolizumab) Keytruda Promising in Advanced Breast Cancer with High Tumor Mutational Burden
Opdivo (nivolumab)
Additional targets will continue to be identified and precision cancer medicines created to attack those targets. Patients should ensure they discuss the role of genomic testing and precision cancer medicines with their doctor and undergo molecular testing of their cancer tissue and potentially blood.
References:
Poggi MM, Danforth DN, Sciuto LC, et al. Eighteen-year results in the treatment of early breast carcinoma with mastectomy versus breast conservation therapy: the National Cancer Institute Randomized Trial. Cancer 2003;98(4): 697-702.
Edge SB, Niland JC, Bookman MA, et al. Emergence of sentinel node biopsy in breast cancer as standard-of care in academic comprehensive cancer centers. Journal of the National Cancer Institute2003;95:1514-1521.
Veronesi U, Paganelli G, Viale G, et al. A randomized comparison of sentinel-node biopsy with routine axillary dissection in breast cancer. The New England Journal of Medicine 2003;349:546-553.
Gelber RD, Goldhirsch A, Piccart M, et al. HERA TRIAL: 2 years versus 1 year of trastuzumab after adjuvant chemotherapy in women with HER2-positive early breast cancer at 8 years of median follow up. Presented at the 37th Congress of the European Society for Medical Oncology (ESMO), Vienna, Austria, September 28-October 2, 2012. Abstract LBA6.
businesswire.com/news/home/20170908005162/en/
FDA approves new treatment for late-stage breast cancer. [FDA News Release]. U.S. Food and Drug Administration website. Available here
FDA approves Perjeta for neoadjuvant breast cancer treatment. [FDA Announcement]. U.S. Food and Drug Administration website. Available here
Patnaik A, Rosen LS, Tolaney SM, et al. Efficacy and safety of abemaciclib, an inhibitor of CDK4 and CDK6, for patients with breast cancer, non-small cell lung cancer, and other solid tumors [published ahead of print May 23, 2016]. Cancer Discov. 2016;6:740-753.
Tripathy D, Sohn J, Im S, et al. First-line ribociclib or placebo combined with goserelin and tamoxifen or a non-steroidal aromatase inhibitor in premenopausal women with hormone receptor-positive, HER2-negative advanced breast cancer: results from the randomized Phase III MONALEESA-7 trial. Presented at the San Antonio Breast Cancer Symposium (SABCS), December 6, 2017, San Antonio, Texas (abstract#S2-05).
Turner NC, Ro J, André F, et al. Palbociclib in Hormone-Receptor–Positive Advanced Breast Cancer. New England Journal of Medicine. June 1, 2015DOI: 10.1056/NEJMoa1505270.
Robson M., Im SA., Senkus E., et al, OlympiAD: Phase III trial of olaparib monotherapy versus chemotherapy for patients (pts) with HER2-negative metastatic breast cancer (mBC) and a germline BRCA mutation (gBRCAm), Presented at the American Society of Clinical Oncology Annual Meeting, Chicago; June 2-6, 2017.
Tolaney SM, Kalinsky K, Kaklamani V, et al. Phase 1b/2 study to evaluate eribulin mesylate in combination with pembrolizumab in patients with metastatic triple-negative breast cancer. Presented at: 2017 San Antonio Breast Cancer Symposium; December 5-9, 2017; San Antonio, TX. Abstract PD6-13.

Alva AS, Mangat PK, Garrett-Mayer E, et al. Pembrolizumab in patients with metastatic breast cancer with high tumor mutational burden: results from the Targeted Agent and Profiling Utilization Registry (TAPUR) study. J Clin Oncol. Published online April 12, 2021. doi:10.1200/JCO.20.02923

https://www.astrazeneca.com/media-centre/press-releases/2021/enhertu-head-to-head-trial-meets-primary-endpoint.html