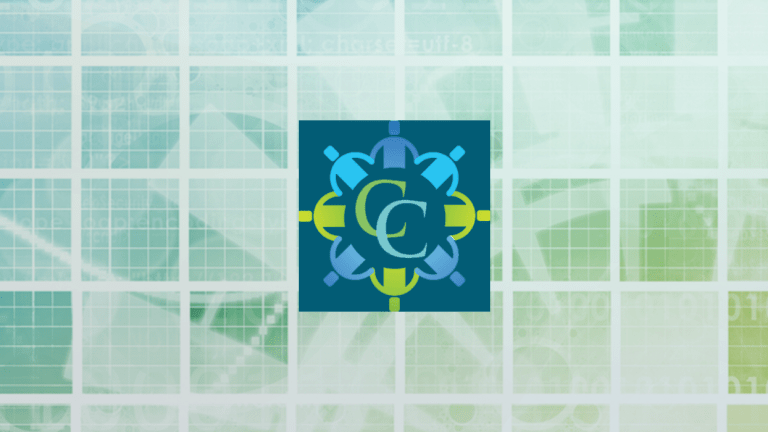 Update on Strategies to Improve Treatment for Triple Negative Breast Cancer
Checkpoint Inhibitors, and Sacituzumab Govitecan (IMMU-132) are promising TNBC treatment advances.
by Dr. C.H. Weaver M.D. updated 3/2022
Approximately 12% of all breast cancers are TNBC, meaning that they are estrogen-receptor negative (ER-), progesterone-receptor negative (PR-), and human epidermal growth factor receptor 2-negative (HER2-). This means that TNBC is not stimulated to grow from exposure to the female hormones estrogen or progesterone, nor through an overactive HER2 pathway.
Historically, most available and effective treatment options for the majority of breast cancers block the growth stimulating effects of ER, PR and/or HER2; therefore, TNBC has had limited therapeutic options.
In addition, TNBC tends to be an aggressive type of cancer, is often diagnosed at a more advanced stage, and affects younger women more often than other breast cancers. Novel treatment options for TNBC have lagged behind that of other types of breast cancers but the treatment landscape is improving.
When patients are newly diagnosed with TNBC, they should  undergo NGS-biomarker testing to check for PD-L1 status, BRCA and other biomarkers that can identify individuals who can benefit from treatment with newer precision cancer medicines and immunotherapy. 
PD-1 Checkpoint Inhibitors
The cancer immunotherapy strategy known as programmed cell death 1 (PD-L1) has generated great excitement for its ability to help the immune system recognize and attack cancer. PD-L1 is a protein that inhibits certain types of immune responses. Drugs that block PD-L1 are called checkpoint inhibitors and may enhance the ability of the immune system to fight cancer.
Keytruda  Improves Survival in PD-L1 Positive mTNBC
In July 2021, the FDA granted regular approval to Keytruda in combination with chemotherapy for patients with unresectable or metastatic TNBC with PD-L1 positivity.16  The approval was based on results from the KEYNOTE-355 clinical trial in patients with previously untreated advanced TNBC and some level of PD-L1 expression. Overall 847 patients were treated with Keytruda plus chemotherapy or chemotherapy alone and directly compared. Patients were evaluated based on their CPS which measures the amount of PD-L1 expression on cancer cells.
In patients with the highest CPS of 10 or greater the addition of Keytruda to chemotherapy significantly prolonged survival without cancer progression to 9.7 months compared with 5.6 months for chemotherapy alone. At one year 39.1% of patients treated with Keytruda survived progression free compared with 23% for those treated with chemotherapy. Among patients with CPS of 1 or greater the median progression-free survival was 7.6 months for Keytruda plus chemotherapy compared with 5.6 months for chemotherapy alone.12 
Trodelvy Antibody-Conjugate
Trodelvy (Sacituzumab Govitecan (IMMU-132) is referred to as an antibody- drug conjugate and was granted FDA approval for treatment of advanced TNBC in April 2021.17,18 Trodelvy has 3 main components: an antibody connected to a cancer cell killing payload joined by a linker. The monoclonal antibody is directed at Trop-2, an antigen expressed on the surface in more than 90% of breast cancers but not healthy cells. Once the antibody binds to the Trop-2 receptors, it delivers the cancer killing payload into the cancer cell. This kills the cancer cell, while only affecting a small portion of healthy cells. By targeting Trop-2 receptors, larger amounts of chemotherapy can be delivered to the cancer cells because healthy cells are largely spared from the cancer-killing effects of the treatment.
A clinical trial was conducted to evaluate the effectiveness of Trodelvy in 529 patients with TNBC. The trial included patients with TNBC that had spread to distant sites in their body, and had received a median of 5 prior therapies. In the trial patients with TNBC were treated with either Trodelvy or physician's choice of chemotherapy and directly compared. Trodevly therapy resulted in a median survival duration without cancer recurrence of 5.6 months compared with 1.7 months for those who received chemotherapy. Trodevly also demonstrated improvement in survival in patients without brain metastases, the median survival was 12.1 months compared with 6.7 months in the chemotherapy group.6,8
About Germline (Inherited) BRCA-Mutated Breast Cancer 
Some patients with TNBC have BRCA1 or BRCA2 gene mutations. BRCA1/2 are human genes that produce proteins involved in DNA repair. When either of these genes is altered or mutated, DNA repair may not progress correctly. This can lead to the development of certain types of cancer such as breast cancer.21,22,23 BRCA mutations can be hereditary (germline) or occur spontaneously (somatic).21 Together, BRCA1 and BRCA2 mutations account for about 25 to 30% of hereditary breast cancers and about 5 to 10 percent of all breast cancers.24,25
PARP Inhibitors
The PARP enzyme plays a role in DNA repair, including the repair of DNA damage from chemotherapy. Poly (ADP-ribose) polymerase (PARP) inhibitors are precision cancer medicines that target and inhibit this enzyme. By blocking this enzyme, DNA inside the cancerous cells is less likely to be repaired, leading to cell death and possibly a slow-down or stoppage of tumor growth. Cancers that result from BRCA1 or BRCA2 gene mutations may be particularly responsive to PARP inhibitors. The BRCA genes provide another source of DNA repair. BRCA gene mutations result in a loss of this DNA repair capability and may make cells particularly vulnerable to the loss of other DNA repair mechanisms such as those provided by PARP.
All patients diagnosed with recurrent or metastatic breast cancer should undergo tumor testing for BRCA 1/2 mutations to determine if they are candidates for PARP inhibitor therapy.19,20 The FDA has approved 2 PARP inhibitors, Lynparza (olaparib) and Talzenna (talazoparib), in HER2-negative breast cancer. 
The EMBRACA clinical trial directly compared Talzeenna to chemotherapy in 431 patients with an inherited BRCA1/2 mutation and locally advanced or metastatic triple negative or hormone receptor-positive (HR+)/HER2- breast cancer. Talazoparib delayed the time to cancer recurrence and prolonged survival compared to chemotherapy. The FDA approved Lynparza based on data from the phase 3 OlympiAD trial in which patients with previously treated BRCA positive HER2-negative metastatic breast cancer were treated with either Lynparza or standard single-agent chemotherapy.19,20
Treatment of Early Stage TNBC
Keytruda Effective as Neoadjuvant Treatment for TNBC
Keytruda is a fully humanized monoclonal antibody checkpoint inhibitor that binds with high-affinity to the PD-1 receptor. Results in advanced breast cancer have been mixed. In heavily pretreated patients with recurrent or metastatic TNBC positive for PD-1 Keytruda has been reported to produce a response rate of 18.5% (1) however a trial directly comparing single agent Keytruda to chemotherapy in recurrent TNBC found that Keytruda was no better.2 Chemotherapy administered before surgery with the goal of reducing the size of the cancer for surgical removal is called neoadjuvant chemotherapy. Use of Keytruda earlier in the adjuvant and neoadjuvant setting may hold more promise. Neoadjuvant Keytruda was reported to be significantly more effective than chemotherapy at eradicating cancer confined to the breast prior to surgery.3 These results are consistent with the ​I-SPY 2 clinical trial which demonstrated that Keytruda in combination with standard therapy as neoadjuvant treatment for patients with locally advanced TNBC increased the pathologic complete response (pCR) nearly threefold in patients with TNBC.5This was confirmed in the KEYNOTE 522 clinical trial which enrolled 1,174 patients with locally advanced TNBC to receive treatment with standard chemotherapy with or without the addition of Keytruda followed by definitive surgery and radiation therapy. After completion of local therapy patients were treated with additional Keytruda.Analyses revealed that Keytruda treated patents were less likely to have evidence of cancer in their surgically removed breast tissue and more likely to survive without evidence of cancer recurrence. Overall 65% off Keytruda treated patients had a pathologic complete remission compared to only 51 % of women not treated with Keytruda and 91% survived without evidence of cancer compared to 85% at the time of this analyses. PDL-1-positive patients had a higher response to chemotherapy and combination treatment with Keytruda without unexpected side effects.10

Neoadjuvant carboplatin improves disease-free survival for patients with TNBC
Previously reported clinical study results have suggested that adding carboplatin to anthracycline/taxane-based neoadjuvant chemotherapy can increase the proportion of patients with TNBC who had attained a pathologic complete response [pCR], from 36.9 percent to 53.2 percent.
In the currently reported study researchers enrolled 315 patients with TNBC to receive 18 weeks of neoadjuvant chemotherapy consisting of paclitaxel, non-pegylated-liposomal doxorubicin, and bevacizumab and were randomly assigned to concurrently receive weekly carboplatin or nothing extra and then directly compared.
After a median follow-up of three years, 85.5 percent of TNBC patients treated with the additional carboplatin survived without evidence of cancer recurrence compared to only 76.1 percent of patients treated with paclitaxel, non-pegylated-liposomal doxorubicin, bevacizumab, and no carboplatin.7
Camrilizumab-Nab-paclitaxel-Famitinib
Results from the FUTURE-C-PLUS clinical trial evaluating the addition of famitinib to camrelizumab and nab-paclitaxel as a first-line treatment for advanced TNBC were presented at The American Society of Clinical Oncology 2021 Annual Meeting.15  TNBC can be sub-divided into 6 subtypes: basal-like (BL1 and BL2), mesenchymal (M), mesenchymal stem-like (MSL), immunomodulatory (IM), and luminal androgen receptor (LAR), as well as an unspecified group (UNS). In order to improve outcomes and current research has focused on developing precision treatment strategies targeting unique subsets of TNBC.13  Combining checkpoint inhibitor immunotherapy with nab-paclitaxel (nab-P) has demonstrated promising anti-cancer activity in patients with the IM subtype of TNBC. 
The FUTURE-C-PLUS clinical trial was designed to improve on these results by adding famitinib, (a tyrosine kinase inhibitor targeting VEGFR-2, PDGFR and c-kit).14 From Oct 2019 to Oct 2020, 48 patients age 18-70 years with treatment-naive IM subtype unresectable locally advanced or metastatic TNBC were treated with camrelizumab, nab-P, and famitinib. Treatment was continued until disease progression, patient withdrawal, or unacceptable toxic effects. IM subtype was defined as CD8+ by immunohistochemistry.  Overall, 85% of patients responded to treatment a median of 1.8 months from treatment initiation and 60% of patients survive without cancer progression at 9 months. Treatment was well tolerated, and the combination is being evaluated in the ongoing randomized phase 2 FUTURE-SUPER trial.
What About HDC and ASCT?
​One of the largest and best controlled clinical trials evaluating the use of high-dose chemotherapy (HDC) and autologous stem cell transplant (ASCT) to treat patients with early stage breast cancer and more than 9 involved axillary lymph nodes continues to show survival benefit 20 years from receiving treatment. (10) In fact HDC was associated with improved overall survival in the subgroup of women with triple-negative breast cancers: 52.9% of these patients were alive at 20 years compared with 37.5% of those in the conventional-dose chemotherapy.11
In the 1990's HDC and ASCT was increasingly used to treat breast cancer and other solid tumors based on its success in curing certain individuals with lymphoma, leukemia, and multiple myeloma. HDC continue to be the standard of care for many cancers but became out of favor as a treatment option for breast cancer due to conflicting study results and concerns about side effects.
The use of HDC for the treatment of breast cancer was based on the idea that breast cancer treatment could be improved if higher doses of chemotherapy could be administered and this has been borne out to be true. A standard treatment for high risk early stage breast cancer today is "dose-dense" chemotherapy which is widely used instead of HDC and ASCT and requires the use of "blood cell growth boosters" to ensure the chemotherapy can be safely administered in a timely manner.
The current reported trial results are from a "pivotal" study conducted between 1993 and 1999 where 885 women younger than 56 with early stage breast cancer and at least 4 involved axillary lymph nodes were treated with either conventional dose fluorouracil, epirubicin, and cyclophosphamide chemotherapy or HDC and ASCT. The HDC regimen was similar to the conventional regimen but replaced the last cycle with high-dose cyclophosphamide, thiotepa, and carboplatin.
The study authors have reported that among patients with more than 9 involved axillary lymph nodes HDC significantly improves outcomes 20 years from the initiation of treatment. HDC significantly improved overall survival; 44% of HDC treated patients survive today compared to only 30% of women treated with conventional chemotherapy. The relapse-free survival rate was also improved; 39% of patients who received HDC survive without cancer recurrence compared with 27% after conventional chemotherapy.
Trilaciclib is a first-in-class FDA-designated "Breakthrough Therapy" designed to improve outcomes for people with cancer who are treated with chemotherapy. Learn more...
Leronlimab
Leronlimab is an investigational humanized IgG4 monoclonal antibody that binds to CCR5, a cellular receptor important in tumor metastases. The U.S. Food and Drug Administration (FDA) granted Fast Track designation to explore effectiveness in metastatic triple-negative breast cancer based on initial results from a phase I clinical study. Learn more...
Stay Current - Connect With Other Triple-Negative Breast Cancer Patients
Join The CancerConnect Community: Connect with others and receive regular updates
or
Sign up for the Triple-Negative Breast Cancer Newsletter Here
References:
Nanda R, Chow LQ, Dees EC, et al. A phase Ib study of pembrolizumab (MK-3475) in patients with advanced triple-negative breast cancer. Presented at the 2014 San Antonio Breast Cancer Symposium, December 9-13, 2014. San Antonio, Texas. Abstract S1-09.
pmlive.com/pharma_news/keytruda_monotherapy_fails_in_triple_negative_breast_cancer_1288830
Merck's KEYTRUDA® (pembrolizumab) in Combination with Chemotherapy Met Primary Endpoint of Pathological Complete Response (pCR) in Pivotal Phase 3 KEYNOTE-522 Trial in Patients with Triple-Negative Breast Cancer (TNBC)
Adams S, et al. Safety and clinical activity of atezolizumab (anti-PD-L1) in combination with nab-paclitaxel in patients with triple-negative breast cancer. Proceedings from the 2015 annual San Antonio Breast Cancer Symposium. Presented December 10, 2015. Abstract number: 850477.
Adams S, et al. Phase Ib trial of atezolizumab (anti-PD-L1) in combination with nab-paclitaxel in patients with triple-negative breast cancer. J Clin Oncol. 2016:34 (suppl: abst 1009)
Immunomedics, Inc. Press Release. U.S. Food and Drug Adminstration (FDA) Grants Breakthrough Therapy Designation to Immunomedics for Sacituzumab Govitecan for the Treatment of Patients with Triple-Negative Breast Cancer. Available at: immunomedics.com/news-2016.shtml.
von Minckwitz G, Loibl S, Schneeweiss A, et al. Early survival analysis of the randomized phase II trial investigating the addition of carboplatin to neoadjuvant therapy for triple-negative and HER2-positive early breast cancer (GeparSixto). Abstract: S2-04. Presented at the 2015 San Antonio Breast Cancer Symposium, San Antonio, TX. December 9, 2015.
N Engl J Med. Published on October 20, 2018. Abstract
Schmid P, Adams S, Rugo HS, et al. IMpassion130: updated overall survival (OS) from a global, randomized, double-blind, placebo-controlled, Phase III study of atezolizumab (atezo) + nab-paclitaxel (nP) in previously untreated locally advanced or metastatic triple-negative breast cancer (mTNBC). Presented at: the 2019 ASCO Annual Meeting; May 31-June 4, 2019; Chicago, IL. Abstract 1003.
Schmid P, Cortés J, Dent R, et al: KEYNOTE-522: Phase III study of pembrolizumab + chemotherapy vs placebo + chemo as neoadjuvant treatment, followed by pembrolizumab vs placebo as adjuvant treatment for early triple-negative breast cancer. ESMO Congress 2019. Abstract LBA8_PR. Presented September 29, 2019.
Steenbruggen TG, et al "High-dose chemotherapy with hematopoietic stem cell transplant in patients with high-risk breast cancer and 4 or more involved axillary lymph nodes -- 20-year follow-up of a phase 3 randomized clinical trial" JAMA Oncol 2020; DOI: 10.1001/jamaoncol.2019.6276.
Cortes J, Cescon DW, Rugo HS, et al. KEYNOTE-355: Randomized, double-blind, phase III study of pembrolizumab + chemotherapy versus placebo + chemotherapy for previously untreated locally recurrent inoperable or metastatic triple-negative breast cancer. Presented at: ASCO20 Virtual Scientific Program. J Clin Oncol. 2020;38(suppl):abstr 1000.
Sharma P. Oncologist. 2016;21:1050-1062.
National Cancer Institute. SEER cancer stat facts: female breast cancer subtypes.
FDA approves pembrolizumab for high-risk early-stage triple-negative breast cancer. FDA. Updated July 27, 2021. Accessed February 15, 2022. https://bit.ly/3okq9f0

FDA Approves Trodelvy, Updated April 8, 2021. Accessed February 16, 2022. https://bit.ly/3sMeYgn

Bardia A, Hurvitz SA, Tolaney SM, et al. ASCENT Clinical Trial Investigators. Sacituzumab govitecan in metastatic triple-negative breast cancer. N Engl J Med. 2021;384(16):1529-1541. doi:10.1056/NEJMoa2028485.

Robson M, Im SA, Senkus E, et al. Olaparib for metastatic breast cancer in patients with a germline BRCA mutation. N Engl J Med. 2017;377(6):523-533. doi:10.1056/NEJMoa1706450

Litton JK, Rugo HS, Ettl, J, et al. Talazoparib in patients with advanced breast cancer and a germline BRCA mutation. N Engl J Med. 2018;379(8):753-763. doi:10.1056/NEJMoa1802905

National Cancer Institute. BRCA mutations: Cancer risk and genetic testing. Accessed April 30, 2021.

Evers B, Schut E, van der Burg E, et al. A high throughput pharmaceutical screen identifies compounds with specific toxicity against BRCA2-deficient tumors. Clin Cancer Res. 2010 Jan 1; 16(1): 99–108.

Livraghi L, Garber J. PARP inhibitors in the management of breast cancer: Current data and future prospects. BMC Medicine. 2015;13:188.

Kleibl Z, Kristensen VN. Women at high risk of breast cancer: molecular characteristics, clinical presentation and management. The Breast. 2016;28:136-144.

Arpino G, Pensabene M, Condello C, et al. Tumor characteristics and prognosis in familial breast cancer. BMC Cancer. 2016;16(1):924.