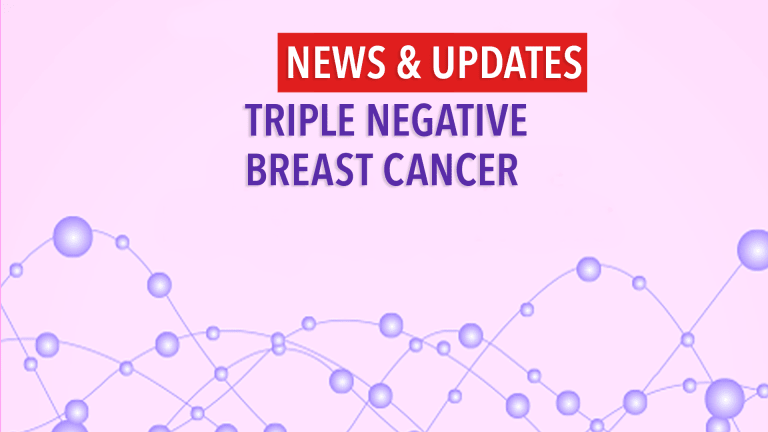 Trilaciclib for Triple-Negative Breast Cancer
Trilaciclib chemotherapy combination encouraging in TNBC - FDA registration trial to begin.
by Dr. C.H. Weaver M.D. 7/2021
Final data from the randomized Phase 2 trial evaluating trilaciclib in metastatic triple-negative breast cancer (mTNBC) demonstrating that trilaciclib significantly improves overall survival was presented at the December 2020 San Antonio Breast Cancer Symposium.
About Trilaciclib
Trilaciclib is a first-in-class FDA-designated "Breakthrough Therapy" designed to improve outcomes for people with cancer who are treated with chemotherapy.
The clinical trial evaluating trilaciclib in mTNBC enrolled 102 patients who had received up to two prior chemotherapy regimens for treatment of locally recurrent or mTNBC. Patients were treated with a chemotherapy regimen of gemcitabine/carboplatin (GC) with or without trilaciclib and directly compared.
Key findings presented in San Antonio
The median survival duration was improved from 12.6 months with GC to 19.8 months for Trilaciclib treated patients.
Patients with both PD-L1-positive and PD-L1-negative tumors treated with trilaciclib and GC demonstrated improvement in OS compared to patients receiving GC alone.
A registration trial in mTNBC will begin in 2021 to evaluate trilaciclib in combination with a chemotherapy regimen of GC as first-line treatment in patients with mTNBC who have not received a PD-1/PD-L1 inhibitor; and as second-line treatment in patients with mTNBC who have received a PD-1/PD-L1 inhibitor.
References
TRILACICLIB IMPROVES OVERALL SURVIVAL WHEN GIVEN WITH GEMCITABINE/CARBOPLATIN IN PATIENTS WITH METASTATIC TRIPLE-NEGATIVE BREAST CANCER: FINAL ANALYSIS OF A RANDOMIZED PHASE 2 TRIAL