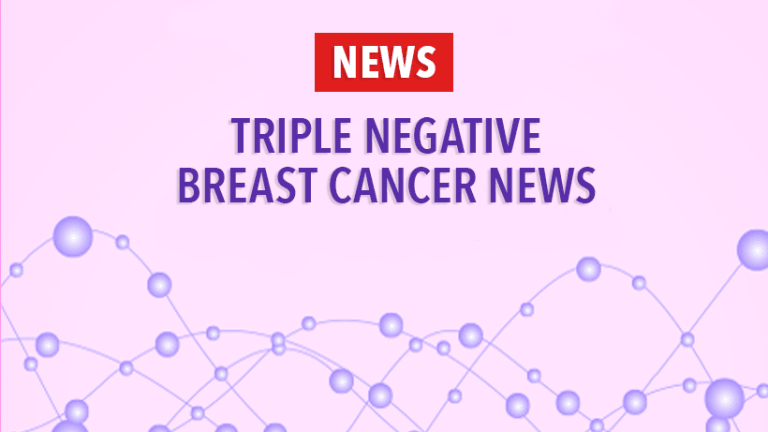 Zejula - Keytruda Combination Therapy in TNBC
Precision Cancer Medicine Combination of Zejula and Keytruda Promising in Triple Negative Breast Cancer
by Dr. C.H. Weaver M.D. 7/2019
Combining the precision cancer medicine Zejula with Keytruda immunotherapy demonstrated promising anticancer activity in a recent clinical trial of patients with advanced or metastatic triple-negative breast cancer (TNBC)
Zejula (niraparib) is a poly (ADP-ribose) polymerase (PARP) inhibitor. The PARP enzyme plays a role in DNA repair, including the repair of DNA damage from chemotherapy. Precision cancer medicines that target and inhibit this enzyme may contribute to cancer cell death and increased sensitivity to chemotherapy and are called PARP inhibitors. By blocking this enzyme, DNA inside the cancerous cells is less likely to be repaired, leading to cell death and possibly a slow-down or stoppage of tumor growth. PARP inhibitors have anticancer activity in a number of cancers including selected patients with ovarian, fallopian tube, or primary peritoneal cancer, pancreatic, breast, and prostate cancer.
Keytruda (pembrolizumab) belongs to a class of medicines called "checkpoint inhibitors." Checkpoint inhibitors are a novel precision cancer immunotherapy that helps to restore the body's immune system in fighting cancer by releasing checkpoints that cancer uses to shut down the immune system. PD-1 and PD-L1 are proteins that inhibit certain types of immune responses, allowing cancer cells to evade detection and attack by certain immune cells in the body. A checkpoint inhibitor can block the PD-1 and PD-L1 pathway and enhance the ability of the immune system to fight cancer. By blocking the binding of the PD-L1 ligand these drugs restore an immune cells' ability to recognize and fight the colon cancer cells.
PARP and anti-PD-1 inhibitor therapies have shown limited clinical activity in patients with advanced TNBC but could combining them improved outcomes?
Doctors performed a clinical trial combing Zejula and Keytruda in 55 women with advanced or metastatic TNBC. Patients were included in the trial regardless of their BRCA mutation status or PD-L1 expression. Patients were treated with Zejula 200 mg once daily in combination with Keytruda 200 mg on day 1 of each 21-day cycle.
The combination was well tolerated, and the most common side effects were anemia, thrombocytopenia and fatigue. Overall 5 women had confirmed complete responses to treatment, 5 had confirmed partial responses, and 13 had stable disease for an overall response rate of 21%. At the time of this report the median duration of response had not been reached, and 7 patients were still receiving therapy at the time of analysis.
The study authors concluded that the combination provides promising anti-tumor activity in patients with advanced or metastatic TNBC, with numerically higher response rates in those with tumor BRCA mutations." Additional evaluation is ongoing.
Reference:
JAMA Oncol. 2019 Jun 13. Epub ahead of print