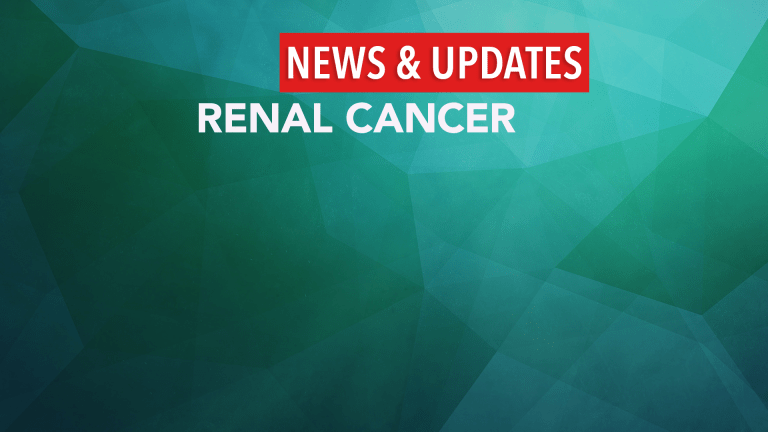 Adjuvant Keytruda Improves Disease-Free Survival in Renal Cell Carcinoma
Keytruda delays cancer recurrence following surgical nephrectomy for early stage RCC - New standard of care.
by Dr. C.H. Weaver M.D. 3/2022
Results from the pivotal Phase 3 KEYNOTE-564 clinical trial evaluating Keytruda adjuvant therapy following surgical nephrectomy for earlier stage renal cell cancers (RCC) suggest immunotherapy can delay cancer recurrence. Administration of Keytruda demonstrated a significant and clinically meaningfully improvement compared with placebo and this led to US Food and Drug Administration approval. Thirty month follow up confirms benefit.7
Keytruda and other checkpoint inhibitor immunotherapies are known to be effective in the management of advanced renal cell carcinoma, but this is the first trial to report effectiveness in earlier stage disease.
About Keytruda
Keytruda® (pembrolizumab) belongs to a class of medicines called PD-1 checkpoint inhibitors that help the immune system recognize and attack cancer. PD-1 is a protein that inhibits certain types of immune responses. Drugs that block PD-1 may enhance the ability of the immune system to fight cancer. Keytruda® works by blocking PD-1 and is already widely used for the treatment of advanced RCC.
About Renal Cell Carcinoma (RCC)
Each year in the United States, more than 61,000 people are diagnosed with kidney cancer. The most common type of kidney cancer is RCC, which starts in the lining of very small tubes (tubules) in the kidney. The majority of RCC are detected before widely spreading and treated with surgery alone. As many as 40% however will develop metastasis after treatment for earlier stage disease.2,3,4 New treatment approaches are needed to prevent cancer recurrence.
About KEYNOTE-564
KEYNOTE-564 is a Phase 3 clinical trial that evaluated Keytruda in 994 patients with RCC who have undergone surgical nephrectomy. Patients had intermediate-high risk, high risk, or M1 no evidence of disease (M1 NED) RCC with a clear cell component.6
At 24 months median follow-up, patients receiving Keytruda had a 32% reduction in the risk of disease recurrence or death.
The 24-month estimated cancer free survival was 77.3% with the addition of Keytruda, compared to 68.1% with placebo. Overall benefit was consistent across all subgroups.
The estimated preliminary overall survival rate at 24 months was 96.6% with Keytruda, compared to 93.5% with placebo.
Currently the US Food and Drug Administration has only approved one adjuvant treatment for adult patients at high risk of recurrent RCC following nephrectomy. The approval of Sutent (sunitinib malate) was based on a multi-center, clinical trial demonstrating improved survival. The current trial did not compare Keytruda to Sutent but Keytruda has been demonstrated to be superior to Sutent in patients with more advanced disease. Overall survival outcomes are not yet available, and the trial results will be submitted to regulatory authorities.1
References
mrknewsroom.com/news-release/prescription-medicine-news/fda-approves-mercks-keytruda-pembrolizumab-combination-inlyt
National Cancer Institute: SEER Stat Fact Sheets: Kidney and renal pelvis. Available here. Accessed April 2021.
Ljungberg B, Campbell S and Cho H. The Epidemiology of Renal Cell Carcinoma. Eur Urol. 2011;60:615-621.
American Cancer Society. What is kidney cancer? Available here. Accessed April 2021.
https://meetinglibrary.asco.org/record/196683/abstract
https://meetinglibrary.asco.org/record/205370/abstract
​