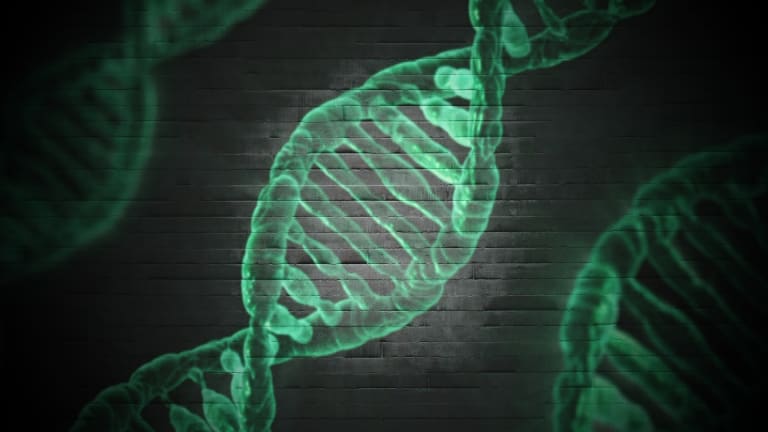 Precision Cancer Medicines for Colon Cancer
Genomic testing identifies genetic targets that can be treated with precision cancer medicines avoiding chemotherapy
by C.H. Weaver M.D. updated 8/2022
Precision cancer medicine uses targeted drugs and immunotherapies engineered to directly attack colon cancer cells with specific genetic abnormalities, leaving normal cells largely unharmed and can often be used instead of chemotherapy.
Precision cancer medicine utilizes molecular diagnostic testing, including DNA sequencing, to identify cancer-driving abnormalities in a cancer's genome. Once a genetic abnormality is identified, a specific targeted therapy that attacks a specific mutation or other cancer-related change in the DNA programming of the cancer cells can be selected for treatment.
All newly diagnosed individuals with colo-rectal cancer should make sure genomic-biomarker testing is performed on their cancer tissue. Once established these genomic markers can be followed in the blood using a "liquid biopsy" to evaluate response to treatment and the development of new mutations.1-10
Genetic Mutations
Not all colon cancer cells are alike. They may differ from one another based on what genes have mutations. Genomic testing is performed to test for certain genetic mutations or the proteins they produce because the results can help select treatment including newer precision cancer medicines designed to attack specific colon cancer cells with specific genetic mutations.
The image below illustrates some of the mutations identified by genomic testing and their location in the colon. Cancers that originate in the left side of the colon tend to have a better prognosis and require different targeted treatments that right sided cancers.
Mutations in Colon Cancer that can be Targeted with Precision Cancer Medicines
Epidermal growth factor receptor: A mutation in EGFR occurs in ~ 10% of colon cancer. EGFR is involved in cellular growth and replication. Some colon cancers produce too much EGFR and this leads to more rapid growth of the cancer. Some medicines specifically target EGFR and the spread of cancer can be reduced or delayed.1
The RAS Genes: KRAS and NRAS are a family of proteins found in cells that when mutated promote cancer cell growth. An estimated 40–50% of colorectal cancers contain these genes. Some colon cancer treatments don't work if the RAS gene is abnormal. If cancer has a KRAS or NRAS mutation drugs that inhibit cancer cell growth and survival by targeting a protein known as the EGFR are ineffective. Cancers lacking these genetic mutations are referred to as "wild type".2,3
BRAF: BRAF is also a gene that signals cells to divide. About 10% of patients have a specific mutant BRAF gene called BRAFV600 although other BRAF mutations do exist. BRAFV600 colon cancers may benefit from treatment with specific precision cancer medicines that target BRAF. Targeting BRAF in patients with metastatic colorectal cancer that have a BRAF V600E mutation has been shown to double survival time without cancer progression.4
PIK3CA: While somewhat new, a growing number of clinicians are testing for mutant PIK3CA genes; particularly in patients who have early-stage colorectal cancer. There is some suggestion that aspirin use may help decrease the risk of recurrent colorectal cancer in patients with early stage disease and PIK3CA mutation.
Microsatellite Instability High (MSI-H) MSI-H is a DNA abnormality found in about 15% of colon cancers. It is most often found in tumors associated with genetic syndromes like Lynch syndrome but can also occur sporadically. MSI-H is what "happens" when the genes that regulate DNA function don't work correctly. These DNA regulating genes, known as Mismatch Repair Genes (MMR), work like genetic "spell checkers." When problems occur in these spell-checking MMR genes, it means that areas of DNA start to become unstable. A high frequency of instability is called MSI-H and these individuals often respond to checkpoint inhibitor immunotherapy and can avoid chemotherapy all together.

HER 2: is a protein involved in normal cell growth and well known as a target for treatment in breast cancer. Approximately 4% of colon cancers also over-express (make too much of) the HER2 protein, and this over-expression contributes to cancer cell growth and survival. HER2 targeted therapies can dramatically improve outcomes for HER2 + colon cancers and all colo-rectal cancers should be tested for HER 2. There are several medications available that target HER2 and stronger ones in development.
TRK: TRK fusions are chromosomal abnormalities that occur when one of the NTRK genes (NTRK1, NTRK2, NTRK3) becomes abnormally connected to another, unrelated gene (e.g. ETV6, LMNA, TPM3). This abnormality results in uncontrolled TRK signaling that can lead to cancer. TRK fusions occur rarely but can occur in colon cancer. TRK fusions can be identified through various diagnostic tests, including targeted next-generation sequencing (NGS), immunohistochemistry (IHC), polymerase chain reaction (PCR), and fluorescent in situ hybridization (FISH).10
MET: The MET signaling pathway is abnormal in a wide variety of cancers and stimulates cell growth, invasion, and metastasis and promotes resistance to apoptosis. Inhibition of the MET pathway could be beneficial in blocking the growth of a number of different cancers. MET inhibitors are a class of small molecules that inhibit the enzymatic activity of the c-Met tyrosine kinase. These inhibitors may have therapeutic application in the treatment of various types of cancers.11
FGFR: Fibroblast Growth Factor Receptor (FGFR) are a family of receptor tyrosine kinases involved in cell proliferation and survival that occur in up to 10% of colon cancers. Mutations, amplifications, and translocations in these receptors have been implicated in the development of numerous cancers including colon cancer.12 There are precision cancer medicines that target FGFR available in clinical trials.
Other targeted treatments have emerged to match a person's genetic makeup or a tumor's genetic profile. As a result, all patients should undergo molecular testing.
Carcinoembryonic Antigen (CEA) CEA is a protein that may be higher in colorectal cancer patients. High levels of CEA may indicate that cancer is present, or a treatment is not working. Low levels may indicate that the body is responding to a treatment.
OncoType DX: Is a test that may help guide treatment decisions for patients with stage II colon cancer. This test estimates the risk of cancer recurrence by evaluating the activity of certain genes in a sample of tumor tissue.9 Risk of recurrence can vary greatly among patients with stage II colon cancer, and adjuvant (post-surgery) therapy is not routinely recommended for all patients with stage II colon cancer, but may be considered for high-risk patients.
Treatment information concerning colon cancer is categorized and discussed by the stage and presence or absence of specific biomarkers. In order to learn more about the most recent information available concerning the treatment of colon cancer, select the appropriate stage.
Ongoing Research....
COLOMATE: Using a Liquid Biopsy in CRC to Select a Molecularly Targeted Therapy.
The primary objectives of the COLOMATE trial are "to perform blood-based genomic profiling on patients with treatment-refractory metastatic colorectal cancer to facilitate access to specific targeted treatments based on the molecular profiles of their cancers. Patients with specific cancer driving genomic alterations such as RAS/BRAF wild-type, HER2-amplified, FGFR-altered, and RAS-mutated, abnormalities will be eligible to be treated with precision cancer medicines in development that target these mutations.14
TKI-Checkpoint Inhibitor Combinations
Combination of Stivarga with a checkpoint inhibitor could help overcome immunotherapy resistance and improve outcomes. Targeted oral tyrosine kinase inhibitors (TKIs) such as Stivarga (regorafenib) have an established role in third-line treatment of metastatic colorectal cancer, combining a TKI with checkpoint inhibitor immunotherapy appears promising based on clinical study results presented at the Congress.
In an initial study Stivarga and the checkpoint inhibitor Opdivo (nivolumab) were evaluated in heavily pretreated patients with mCRC and advanced gastric cancer. Despite patients having failed an average of three prior lines of therapy 38% responded to the TKI-Checkpoint Inhibitor combination.13
References:
https://www.thelancet.com/journals/eclinm/article/PIIS2589-5370(20)30231-5/fulltext 
Karapetis CS, Khambata-Ford S, Jonker DJ et al. K-ras mutations and benefit from cetuximab in advanced colorectal cancer. New England Journal of Medicine. 2008;359:1757-65.
Amado RG, Wolf M, Peeters M et al. Wild-type KRAS is required for panitumumab efficacy in patients with metastatic colorectal cancer. Journal of Clinical Oncology. 2008;26:1626-1634.
https://www.nejm.org/doi/full/10.1056/NEJMoa1908075 
Cunningham D, Humblet Y, Siena S, et al. Cetuximab Monotherapy and Cetuximab plus Irinotecan in Irinotecan-Refractory Metastatic Colorectal Cancer. New England Journal of Medicine 2004;351:337-345.
Hriesik C, Ramanathan R, Hughes S. Update for Surgeons: recent and noteworthy changes in therapeutic regimens for cancer of the colon and rectum. Journal of the American College of Surgeons2007; 205: 468-478.
https://www.nature.com/articles/s41571-020-00464-y
https://www.ncbi.nlm.nih.gov/pmc/articles/PMC4901118/
National Comprehensive Cancer Network. NCCN Clinical Practice Guidelines in Oncology Colon Cancer. V.3.2008. © National Comprehensive Cancer Network, Inc. 2008. NCCN® and NATIONAL COMPREHENSIVE CANCER NETWORK® are registered trademarks of National Comprehensive Cancer Network, Inc.
www.nejm.org/doi/full/10.1056/NEJMoa1714448?query=featured_home
https://pubmed.ncbi.nlm.nih.gov/30897285/
https://www.spandidos-publications.com/10.3892/ol.2020.11858
Fukuoaka S et al. abstract 2522.
Weiss J, Yaegar R.D, Johnson M.L, et al. KRYSTAL-1: Adagrasib (MRTX849) as monotherapy or combined with cetuximab (Cetux) in patients (Pts) with colorectal cancer (CRC) harboring a KRASG12C mutation. Presented at: 2021 European Society for Medical Oncology Congress; September 16-21, 2021; virtual. Abstract LBA6.