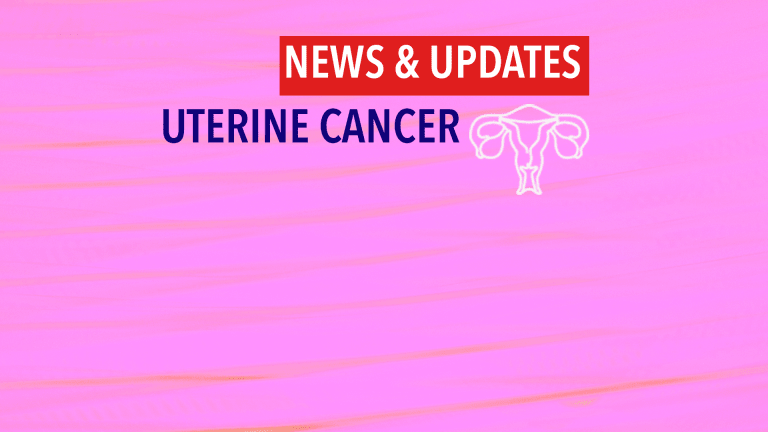 Adavosertib in Uterine Cancer
New precision cancer medicine achieves impressive response rate in trial with patients with uterine serous carcinoma
by Dr. C.H. Weaver M.D. 5/17/21
A novel precision cancer medicine that subjects tumor cells to staggering levels of DNA damage resulted in nearly one-third of hard to treat uterine cancers to respond to treatment according to a recent publication by doctors a the Dana-Farber Cancer Institute. (2)
About Adavosertib (AZD1775)
Adavosertib is a small molecule "Wee1 inhibitor" of the tyrosine kinase WEE1 with potential cancer sensitizing activity that can make some cancer cells more vulnerable to anti-cancer therapy and enhance its cytotoxic effect.
Adavosertib has shown anticancer activity in pancreatic and other hard to treat cancers. (2) Doctors have now reported results of a small trial involving 35 patients with refractory uterine cancer all of whom had previously been treated with platinum-based chemotherapy. At a median follow-up of 5.9 months, 30% of evaluated patients experienced a response to treatment including one patient with a complete response. The median duration of response was 9.0 months, and 47% of patients remained without cancer progression 6 months from beginning treatment.
More than 90% of serous uterine cancers have a mutation or other abnormality in the TP53 gene, which plays a critical role in the checkpoint between the first phase of cell growth and the DNA-duplication phase. Without a working TP53 gene, cells can barrel into the DNA-duplication phase with extensive DNA damage on board. Adavosertib targets the WEE1 protein that helps regulate replication.
Adavosertib was well tolerated and the most common side effects of the treatment were anemia, diarrhea, nausea, and fatigue
References
Dose Escalation Trial of the Wee1 Inhibitor Adavosertib (AZD1775) in Combination With Gemcitabine and Radiation for Patients With Locally Advanced Pancreatic Cancer
[https://ascopubs.org/doi/abs/10.1200/JCO.20.03167](Phase II Study of the WEE1 Inhibitor Adavosertib in Recurrent Uterine Serous Carcinoma)