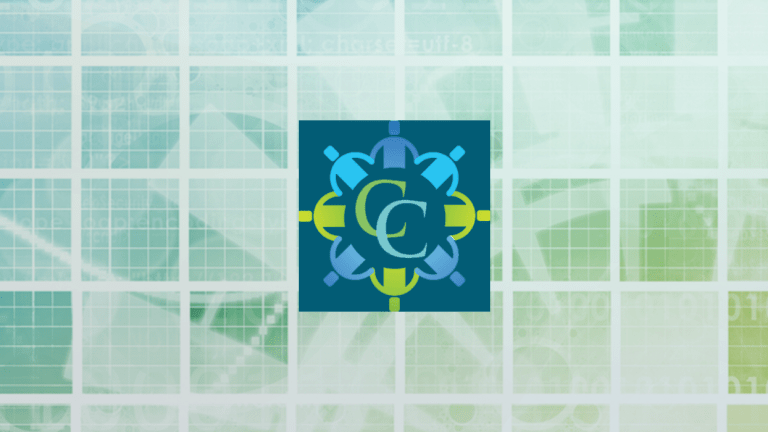 Liquid Biopsy Detects Cancer Progression Much Earlier Than Imaging
What if a simple blood test could quickly determine when cancer treatment was ineffective and prevent its unnecessary use?
by Dr. C.H. Weaver M.D. updated 7/2022
Blood analyses of cell-free DNA (cfDNA) can determine Molecular Progression of cancer a few weeks into treatment.
Many cancer patients are unnecessarily treated with chemotherapy or immunotherapy and continue to receive chemotherapy long after it has stopped working. This is because traditional CT and MRI imaging methods don't detect cancer recurrence until its large enough to be imaged.   The ineffective use of chemotherapy exposes cancer patients to unnecessary side effects, inconvenience, cost, and delays access to the next potentially beneficial treatment.
What if a simple blood test were available that could quickly determine when chemotherapy was ineffective? Research using "liquid biopsy" analyses of serial changes in cell free DNA suggests  cancer progression can be detected much earlier than with radiographic testing.1,2
Current clinical practice is to begin cancer treatment and then use medical imaging with CT, MRI, and PET scans to monitor any response to treatment. In this way doctors monitor or measure the "response" of a cancer to treatment. Response assessment has been performed in this manner for decades, but it usually takes several months and multiple imaging procedures to determine the effectiveness of therapy.
All medical imaging in this setting is designed to support comparisons over time, thus radiologists inspect new images to observe any changes compared with prior images from the same case. These visually observable changes in the shape, contour and density of the cancer are lagging indicators of what has already happened inside the patient biologically. The delay this creates in determining the effectiveness of any given therapy can expose patients to several courses of unnecessary chemotherapy, and all the side effects, in addition to a delay in getting access to potentially effective therapy.
Blood contains an abundance of information about a patient's cancer and immune response, from cells including cell free DNA and small vesicles from the tumor and its environment. Advances in biology and technology enable a simple blood draw - a liquid biopsy - to provide clinically actionable information about cancer diagnosis and treatment. For example, doctors can already predict which patients with breast cancer don't benefit from receiving chemotherapy and other genomic biomarker tests can match the treatment to the cancer by identifying specific genomic abnormalities that can be targeted with a precision cancer medicine.3,4
Researchers suggests that cancer progression can be accurately predicted in ~ 8 weeks using cfDNA obtained by liquid biopsy -  long before conventional imaging techniques could make a definitive call. This blood-based approach is consistent across multiple types of cancer and treatments, including immunotherapy. This novel liquid biopsy could aid in clinical decision making for early treatment changes and is undergoing additional validation. 
Medicare to Cover for Pan-Cancer Immunotherapy Monitoring with Natera's Signatera™ MRD Test
The CMS Molecular Diagnostics Services Program (MolDX) has issued a final local coverage determination (LCD) for pan-cancer immunotherapy monitoring using its Signatera molecular residual disease (MRD) test. Serial testing with Signatera is now covered for Medicare patients being treated with immunotherapy, regardless of tumor type.
Over 200,000 patients per year are treated with immunotherapy yet only 20-30% of patients respond positively to immunotherapy. Therefore, many patients remain on treatment longer than necessary because ineffective treatment and disease progression is not detected early. Radiographic imaging is unable to differentiate between true disease progression and pseudo-progression. Results published in Nature Cancer demonstrate that personalized ctDNA monitoring with Signatera can identify individuals not responding to immunotherapy treatment with 100% positive predictive value, just 6 weeks into treatment.16,17
ctDNA Based Response Assessment
Both the Natera and Guardant360 Response™ tests detect changes in circulating tumor DNA (ctDNA) levels to provide oncologists an early indication of a patient's response to treatment. Molecular responders (those with decreasing ctDNA levels) show significantly longer progression-free and overall survival rates, compared to molecular non-responders.5-15 "With the treatment response assessments doctors can increasingly predict patient response to treatment sooner than standard radiographic assessment, to help inform clinical decisions and improve outcomes.
How Much Earlier Can Recurrence be Detected?
Circulating DNA detection appears to accurately predict the risk of a breast cancer recurrence 8 months earlier than standard detection methods among women with high-risk breast cancer.  
Researchers recently conducted a study to explore the potential accuracy of the presence of ctDNA in determining the risk of a breast cancer recurrence. The study included 55 women who had received chemotherapy prior to the surgical removal of their early cancer (neoadjuvant therapy), and were considered to be at a high risk of developing a recurrence based upon standard clinical measures.18
19% of patients had ctDNA identified in a blood sample drawn as early as 2 to 4 weeks following surgery. Of these patients, 86% experienced a subsequent cancer recurrence.
The researchers also performed "mutation tracking" in 15 patients. Mutation tracking refers to testing for ctDNA every 6 months.
Women with ctDNA detected through mutation tracking were at a risk for a recurrence that was 12 times higher than women with no ctDNA detected.
96% of patients who did not experience a recurrence had no detectable ctDNA through mutation tracking.
The ctDNA levels prior to completion of therapy did not correlate to the risk of a recurrence. In addition, ctDNA levels were not predictive of cancer spread to the brain.
References:
Whole-genome cell-free DNA (cfDNA) changes as a dynamic blood-based biomarker for early response assessment of advanced tumors. | 2019 ASCO Annual Meeting Abstracts
A prospective study tracking longitudinal changes in genome-wide cell-free DNA (cfDNA) methylation to identify early nonresponders to cancer treatment. | 2019 ASCO Annual Meeting Abstracts
Lo SS, Mumby PB, Norton J et al. Prospective multicenter study of the impact of the 21-gene recurrence score assay on medical oncologist and patient adjuvant breast cancer treatment selection. Journal of Clinical Oncology [early online publication]. January 11, 2009.
Raja R, Kuziora M, Philip Z. Brohawn PZ, et al. Early Reduction in ctDNA Predicts Survival in Patients with Lung and Bladder Cancer Treated with Durvalumab. Clin Cancer Res; 2018: 24(24): 6212-6222. DOI: 10.1158/1078-0432.CCR-18-0386.

Aggarwal C, Thompson JC, Chien A, et al. Dynamic monitoring of circulating tumor DNA next-generation gene sequencing as a predictive biomarker of response and progression-free survival after pembrolizumab monotherapy in patients with advanced NSCLC.J Clin Oncol; 2019: 37:15 suppl, 3040-3040. DOI:10.1200/JCO.2019.37.15.

Pascual J, Cutts RJ, Kingston B, et al. Assessment of early ctDNA dynamics to predict efficacy of targeted therapies in metastatic breast cancer: Results from plasmaMATCH trial [abstract]. In: Proceedings of the 2020 San Antonio Breast Cancer Virtual Symposium; 2020 Dec 8-11; San Antonio, TX. Philadelphia (PA): AACR; Cancer Res 2021;81(4 Suppl):Abstract nr PS5-02.DOI: 10.1158/1538-7445.SABCS20-PS5-02

Mack PC, Redman MW, Moon J, et al. Residual circulating tumor DNA (ctDNA) after two months of therapy to predict progression-free and overall survival in patients treated on S1403 with afatinib +/- cetuximab.J Clin Oncol; 2020: 38:15_suppl, 9532-9532. DOI: 10.1200/JCO.2020.38.15.

Modi S, Park H, Murthy RK, et al. Antitumor Activity and Safety of Trastuzumab Deruxtecan in Patients With HER2-Low-Expressing Advanced Breast Cancer: Results From a Phase Ib Study. J Clin Oncol; 2020: 38(17):1887-1896. DOI: 10.1200/JCO.19.02318

Maron SB, Chatila WK, Millang BM, et al, Pembrolizumab with trastuzumab and chemotherapy (PTC) in HER2-positive metastatic esophagogastric cancer (mEG): Plasma and tumor-based biomarker analysis. J Clin Oncol; 2020: 38:15_suppl, 4559-4559. DOI: 10.1200/JCO.2020.38.15.

Zhang Q, Luo J, Wu S, et al. Prognostic and Predictive Impact of Circulating Tumor DNA in Patients with Advanced Cancers Treated with Immune Checkpoint Blockade. Cancer Discov; 2020: 10:12, 1842-1853. DOI: 10.1158/2159-8290.CD-20-0047.

SURVIVAL ACCORDING CIRCULATING TUMOUR DNA STATUS IN THE STUDY OF ADJUVANT ATEZOLIZUMAB FOR HIGH-RISK MUSCLE INVASIVE UROTHELIAL CANCER

Powles T, Assaf ZJ, Davarpanah N, et al. Clinical outcomes in post-operative ctDNA-positive muscle-invasive urothelial carcinoma (MIUC) patients after atezolizumab adjuvant therapy. ESMO Immuno-Oncology Virtual Congress 2020

Thompson JC, Carpenter EL, Silva BA, et al. Serial Monitoring of Circulating Tumor DNA by Next-Generation Gene Sequencing as a Biomarker of Response and Survival in Patients With Advanced NSCLC Receiving Pembrolizumab-Based Therapy. JCO Precis; 2021: 5, 510-524. DOI: 10.1200/PO.20.0032.

Shaw AT, Martini JF, Besse B, et al. Early circulating tumor (ct)DNA dynamics and efficacy of lorlatinib in patients (pts) with advanced ALK-positive non-small cell lung cancer (NSCLC). J Clin Oncol; 2019: 37:15_suppl, 9019-9019. DOI: 10.1200/JCO.2019.37.15.

Kim ST, Cristescu R, Bass AJ, et al. Comprehensive molecular characterization of clinical responses to PD-1 inhibition in metastatic gastric cancer. Nat Med; 2018: 24(9):1449-1458. DOI: 10.1038/s41591-018-0101-z.

IQVIA™ Institute for Human Data Science Releases Global Oncology Trends 2019 Study: Record Number of Cancer Drugs Launched in 2018 across 17 Indications. IQVIA. https://www.iqvia.com/newsroom/2019/05/iqvia-institute-for-human-data-science-releases-global-oncology-trends-2019-study-record-number-of-c. Published 2019.

Haslam A, et al. Estimation of the percentage of US patients with cancer who are eligible for and respond to checkpoint inhibitor immunotherapy drugs. JAMA Netw Open. 2019; 2(5):e192535.

Garcia-Murillas, Schiavon G, Weigelt B, et al. Mutation tracking in circulating tumor DNA predicts relapse in early breast cancer. Science Translational Medicine. 2015; 7 (302): 302ra133. DOI: 10.1126/scitranslmed.aab0021.
​