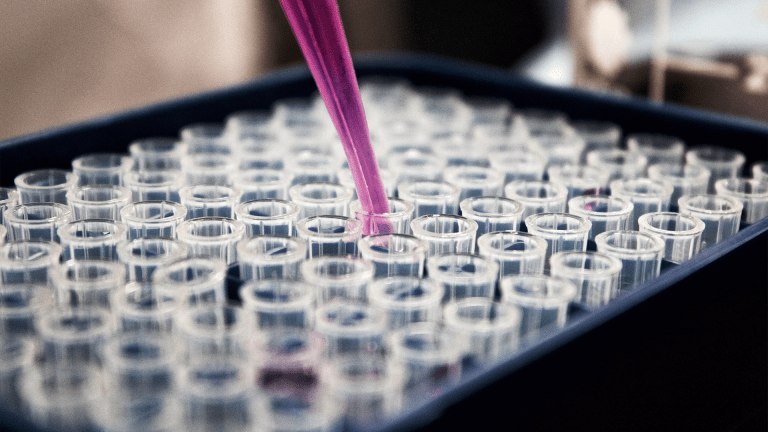 Liquid Biopsies Replacing Tissue-based Tests and Improving Treatment
Liquid biopsies improve access to treatment options for many cancers and may replacing tissue tests & diagnostic imaging
Liquid biopsies improve access to treatment options for many cancers and may replacing tissue tests & diagnostic imaging
by Dr. C.H. Weaver M.D. updated 12/2020
Most cancers result from abnormal genes or gene regulation. The cause of these changes can be environmental, spontaneous, or inherited. By identifying the genomic changes and knowing which genes are altered in a patient, cancer drugs that specifically attack that gene (or the later consequences of that gene) can be used to target the cancer and avoid the more general side effects of chemotherapy.
Because precision cancer medicine seeks to define the genomic alterations that are driving a specific cancer, rather than relying on a simple broad classification of cancer solely based on its site of there is no longer a "one-size-fits-all" approach to cancer treatment. Even among patients with cancer originating in the same tissue or organ, the behavior of the cancer and its response to treatment can vary widely.
Tissue biopsy-based tests are invasive, can have serious complications, are time-consuming, and the specimens are often inadequate to test for all the relevant mutations.
A liquid biopsy test can be performed quicker and is performed on a blood sample avoiding the need to obtain a biopsy or tissue sample.
Looking for evidence of cancer in blood samples may also help detect early cancer recurrence before its evident on CT or MRI and help determine if cancer has already spread or will benefit from treatment.
NSCLC
The Guardant 360 liquid biopsy test that detects all currently recommended biomarkers in newly diagnosed metastatic non-small cell lung cancers (NSCLC) detects these biomarkers at a rate similar to tissue genotyping tests performed on a biopsy.
About 30 percent of NSCLC can now be treated with precision cancer medicines yet many patients are not undergoing genomic-biomarker testing to determine their eligibility for treatment.
The Guardant360 is a liquid biopsy test that utilizes cell-free tumor DNA (cfDNA) in blood and can detect all seven guideline-recommended predictive biomarker mutations (EGFR, ALK, ROS1, BRAF, RET, MET, ERBB2) and one prognostic biomarker mutation (KRAS), at the same rate as traditional tissue genotyping tests.
About The NILE Study
The NILE study was a prospective, multicenter clinical study that directly compared the Guardant360 liquid biopsy comprehensive cell-free DNA (cfDNA) analysis to standard tissue genotyping for identifying NSCLC biomarkers among 282 patients with previously untreated, non-squamous cell advanced NSCLC.
Patients underwent standard genotyping and provided a pretreatment blood sample for cfDNA analysis using Guardant360 (Guardant Health). The detection rate of guideline-recommended genomic biomarkers — including EGFR, ALK, ROS1, BRAF, RET, MET and ERBB2 — using standard-of-care tissue testing vs. Guardant360 served as the study's primary endpoint.
Standard tissue biopsy identified a guideline-recommended biomarker in 60 patients, whereas cfDNA detected a biomarker in 77 patients. At least one of the guideline-recommended biomarkers was detected in 60 patients using tissue-based tests alone. By adding Guardant360, the rate of detection increased by 48 percent, from 60 patients to 89 patients, which included those whose samples were negative by tissue (7), not tested (16), or did not have enough material (6) for the tissue-based tests.
The NILE study also found that the cfDNA test results of four biomarkers (EGFR, ALK, ROS1, BRAF), for which there are U.S. Food and Drug Administration-approved drugs, were concordant with the tissue-based test results, with a positive-predictive value of 100 percent.
Guardant360 genomic biomarker testing performed on a blood sample will allow patients to be more easily and thoroughly evaluated to determine whether they are eligible to be treated with newer precision cancer medicines.
Liquid Biopsy Accurately Detects MSI-High and Can Be Used to Identify Patients Treatable With PD-L1 Checkpoint Inhibitors
MSI-High occurs most frequently in colorectal, endometrial, and gastroesophageal cancers.
In the largest comparison of blood-based microsatellite instability (MSI) testing to traditional tissue methods across multiple solid tumor types, researchers demonstrated that a "liquid biopsy" from Guardant360® can accurately detect MSI, an important biomarker used to identify patients that can benefit from treatment with checkpoint inhibitor precision immunotherapy treatment. (3)
About MSI
Microsatellite instability (MSI) is the condition of genetic hypermutability or a predisposition to mutations in cells that results from impaired DNA mismatch repair (MMR). DNA MMR corrects errors that spontaneously occur during DNA replication such as single base mismatches or short insertions and deletions. The proteins involved in MMR correct polymerase errors by forming a complex that binds to the mismatched section of DNA, excises the error, and inserts the correct sequence in its place. (4-11)
Cells with abnormally functioning MMR are unable to correct errors that occur during DNA replication and consequently accumulate errors. This causes the creation of novel microsatellite fragments. The presence of MSI represents evidence that MMR is not functioning normally, and specific tests can be used to detect for the presence of MSI. (5-7)
High levels of microsatellite instability (MSI-high) occur in about 10% to 15% of colorectal cancers as well as non-colorectal cancers, and research has demonstrated that ~ 50% of MSI-high patients with mCRC respond to treatment with Keytruda resulting in a one-year survival rate of about 50%, which is significantly better than chemotherapy. (11)
To validate Guardant 360's MSI detection, researchers compared the results of 1,145 Guardant 360 samples taken from blood to MSI status determined using standard-of-care tissue testing results taken from medical records. The results from Guardant 360 were the same as the standard-of-care tissue test in 98.4% of cases.
References:
Guardant360 Performance Matches Standard-of-Care Tissue Testing in First-Line, Advanced Non-Small Cell Lung Cancer, NILE Study Shows, Meeting Primary Endpoint
Ramalingam S. Abstract CT078. Presented at American Association for Cancer Research Annual Meeting; April 14-18, 2018; Chicago.
Alexandrov LB et al. Nature. 2013; 500: 415-421.
Yuan J et al. J lmmunother Cancer. 2016; 4:3.
Schumacher TN, Schreiber RD. Science. 2015;348(6230):69-74.
Le DT, Uram JN, Wang H. PD-1 blockade in tumors with mismatch-repair deficiency. N Engl J Med. 2015;372(26):2509-2520.
Janjigian YY, Sanchez-Vega F, Jonsson P, et al. Genetic predictors of response to systemic therapy in esophagogastric cancer. Cancer Discov. 2018;8(1):49-58.
Yaeger R, Chatila WK, Lipsyc MD, et al. [Clinical sequencing defines the genomic landscape of metastatic colorectal cancer](https://www.cell.com/cancer-cell/fulltext/S1535-6108(17%2930556-1). Cancer Cell. 2018;33(1):125-136.