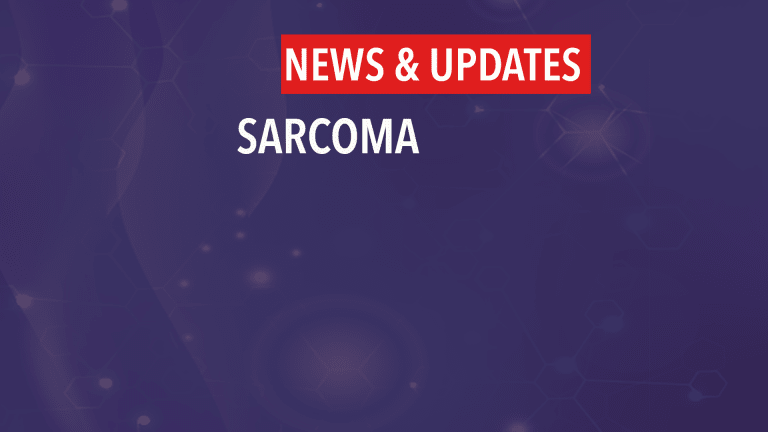 Maintenance Therapy Significantly Improves Overall Survival in Rhabdomyosarcoma
Pivotal study from Europe demonstrates benefit of maintenance chemotherapy for sarcoma's
Metronomic Maintenance Therapy Significantly Improves Overall Survival in Rhabdomyosarcoma
by CH.Weaver M.D. (8/15/2018)
Maintenance therapy after completing standard chemotherapy treatment prolongs survival in a number of cancers and new data presented at the Plenary Session at the American Society of Clinical Oncology 2018 Annual Meeting suggests that metronomic "maintenance" chemotherapy may improve overall survival in patients with high-risk rhabdomyosarcoma (RMS).
About Sarcoma
Although complete remission rates are high among patients with RMS, between 20% and 30% of patients will experience a recurrence of their cancer. Researchers sought to determine if maintenance treatment with metronomic chemotherapy would improve survival outcomes.
In the current study researchers enrolled 670 patients between the ages of 6 months and 21 years with alveolar or incompletely resected embryonal rhabdomyosarcoma that was either located in an unfavorable site and/or had spread to lymph nodes or was in complete remission following treatment with standard chemotherapy. Patients were then treated with maintenance therapy consisting of intravenous vinorelbine 25 mg/m2 and oral cyclophosphamide 25 mg/m2 or no additional treatment and directly compared.

Maintenance therapy appears to have improved both survival and prevented cancer recurrences. Three years following treatment 87% of individuals treated with maintenance therapy survived compared to 77% of individuals not receiving additional treatment. The 3-year event-free survival was 78.4% among patients receiving maintenance chemotherapy compared with 72.3% among patients who discontinued treatment. The authors concluded that "the addition of maintenance chemotherapy after standard treatment significantly improves survival for rhabdomyosarcoma patients.
Reference
Bisogno G, De Salvo GL, Bergeron C, et al. Maintenance low-dose chemotherapy in patients with high-risk (HR) rhabdomyosarcoma (RMS): A report from the European Paediatric Soft Tissue Sarcoma Study Group (EpSSG). Late breaking abstract presentation at: 2018 ASCO Annual Meeting; June 1-5, 2018; Chicago, IL.