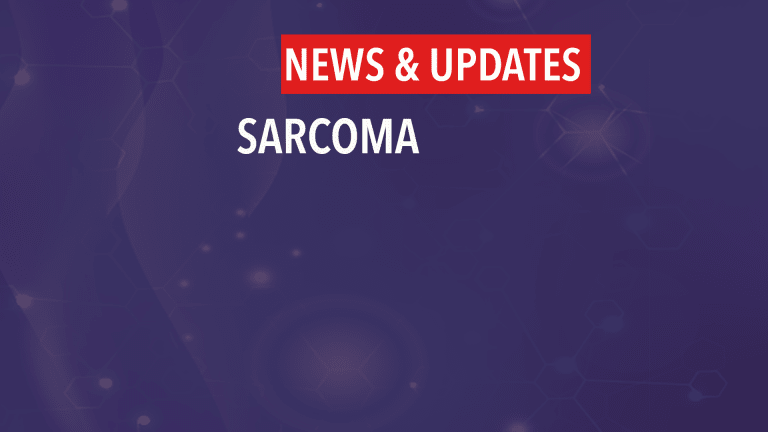 High-Dose Busulfan-Melphalan and ASCT Treatment Improves Treatment of Ewings
European researchers validate BuMel as new standard treatment for Ewings sarcoma. Improvew survival compared to VAI
by Dr. C.H.Weaver M.D. 9/1/2018
Previous studies have suggested that high-dose therapy with busulfan plus melphalan (BuMel) may confer a benefit to patients with localized Ewing sarcoma when compared with conventional chemotherapy.1
Effective treatment of localized Ewing's sarcoma requires both local and systemic therapy. Local therapy consists of surgery alone, radiation therapy alone or both radiation and surgery. Surgery and Radiation are directed at eradication of the primary tumor. Systemic therapy is treatment directed at eliminating cancer cells throughout the body, and usually consists of a combination of chemotherapy drugs.
High-dose chemotherapy and autologous stem cell transplantation (ASCT) involves the administration of high doses of anti-cancer drugs and/or radiation therapy for the purpose of killing cancer cells, followed by the infusion of stem cells to "rescue" or restore bone marrow blood cell production. The high-dose chemotherapy is the treatment of the cancer and damage to the bone marrow is a side effect. Fortunately, the bone marrow can be "rescued" or replaced with stem cells. For ASCT stem cells are collected from the patient before high-dose chemotherapy is delivered. The stem cells are collected from the bone marrow or peripheral blood, processed, frozen and stored. Since these cells are collected from the patient, they are referred to as autologous stem cells and the term ASCT refers to either bone marrow or peripheral blood stem cell transplantation.
High-dose chemotherapy and a ASCT is a component of an overall treatment strategy utilized to treat many types of cancer and previous clinical studies have suggested it may be beneficial in the management of Ewings Sarcoma.1
In the current clinical trial researchers enrolled 240 "high risk" Ewings sarcoma patients to be treated with Vincristine, ifosfamide, doxorubicin, and etoposide (VIDE) induction chemotherapy. Patients were then treated with an additional 7 courses of standard chemotherapy (vincristine, dactinomycin, ifosfamide (VAI) or a single treatment with high-dose BuMel.2
After a median follow-up of 7.8 years, results showed that patients who received BuMel had a significantly better outcome. Three-years from treatment 69% of BuMel treated patients survived without a sarcoma recurrence compared to 56% of those treated with VAI. The treatment benefit of BuMel persisted 8 years from treatment and appears durable.
An additional benefit to BuMel was a significantly shorter treatment duration. The study authors concluded that "the reliable demonstration of EFS and OS improvement indicates that BuMel may be considered as a standard of care for patients with localized ES fulfilling the definition of high-risk disease used in this trial and no contraindication to BuMel."
References
Kolb EA, Kushner BH, Gorlick R, et al. Long-term even-free survival after intensive chemotherapy for Ewing's family of tumors in children and young adults. Journal of Clinical Oncology 2004;21:3423-3430.
Whelan J, Le Deley MC, Dirksen U, et al. High-dose chemotherapy and blood autologous stem-cell rescue compared with standard chemotherapy in localized high-risk Ewing sarcoma: results of Euro-E.W.I.N.G.99 and Ewing-2008 [published online September 6, 2018]. J Clin Oncol. doi: 10.1200/JCO.2018.78.2516