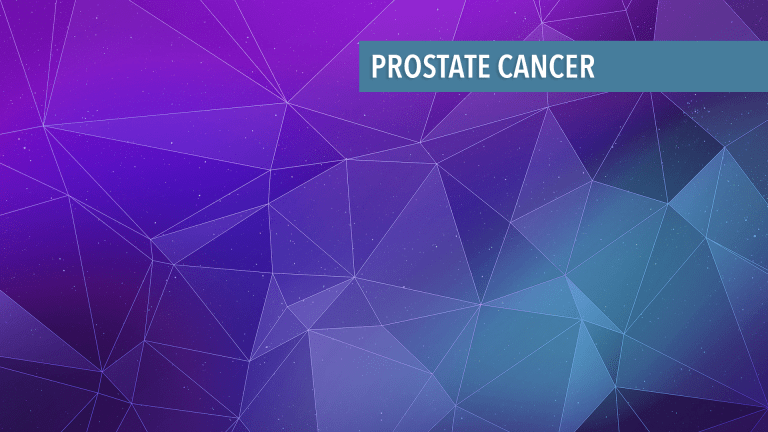 Treatment of Stage IV (D) Prostate Cancer
Cancer Connect - Treatment of Stage IV (D) Prostate Cancer
by Dr. C.H. Weaver M.D. Medical Editor updated 1/2021
A stage IV prostate cancer is said to exist if the final evaluation shows that the cancer has spread to distant locations in the body, which usually includes bones. Stage IV disease may be further classified as the following depending on the extent of the cancer (tumor):
The tumor has spread to pelvic lymph nodes or is obstructing the ureters (the tubes from the kidneys to the bladder), or both.
Cancer spread (metastasis) to lymph nodes outside the pelvic area, bone involvement, or spread to other distant parts of the body.
Patients diagnosed with stage IV prostate cancer can be broadly divided into two groups. Patients with cancer locally confined to the pelvis, but involving adjacent organs or lymph nodes have localized stage IV or D1 prostate cancer. Patients with disease that has spread to distant organs, most commonly the spine, ribs, pelvis and other bones have metastatic stage IV or D2 prostate cancer.
Prostate cancer diagnosed in this stage is often difficult to cure, although patients may live for several years with effective treatment. Recent advances in treatment have resulted in new treatment options that reduce symptoms and improve survival. Each person with prostate cancer is different, and the specific characteristics of your condition will determine how it is managed. The following general overview of the treatment of stage IV prostate cancer is intended to help educate you about treatment options and to facilitate a shared decision-making process with your treating physician.
Treatment of Metastatic Stage IV or D2 Prostate Cancer
Prostate cancer that has spread to distant organs and bones is treatable, but not curable with current standard therapies. Hormone therapy has been the standard treatment of metastatic prostate cancer for many years. Metastatic prostate cancer can be controlled with hormone therapy for many years and new treatment options continue to become available. (1)
Hormone Therapy
Hormone therapy deprives a man's body of male hormones necessary for prostate cancer to grow. The cornerstone of hormonal therapy for prostate cancer is medical or surgical castration to stop the production of testosterone by the testes. This is referred to as androgen deprivation therapy (ADT) and can be achieved with bilateral orchiectomy or with the use of gonadotropin-releasing hormone (GnRH) agonists or antagonists. The most effective approach combines ADT with newer androgen blocking medications - combination therapy results in longer overall survival than does ADT alone. ()
Xtandi(enzalutamide) targets multiple steps in the androgen-receptor–signaling pathway, interfering with molecular pathways that help the prostate cancer grow. What's more, the drug does not cause side effects commonly associated with chemotherapy, such as nausea and hair loss. Xtandi has been shown to improve survival, reduce the risk of cancer progression, and delay the need for additional chemotherapy in men with HRPC. (3,5)
The ENZEMT clinical trial enrolled 1,125 men with castrate-sensitive prostate cancer to treatment with ADT with or without enzalutamide. (3,5)Three-year survival was 80% in the combined-therapy arm compared to 72% with ADT alone. Learn more here…
Erleada™(apalutamide) is an androgen receptor inhibitor that works by binding directly to the ligand-binding domain of the AR. Erleada™ inhibits AR nuclear translocation, inhibits DNA binding, and impedes AR-mediated transcription.
In the TITAN clinical trial 1,052 men with metastatic, castration-sensitive prostate cancer were treated with ADT with or without Erleada. (4) Two-year survival was 82.4% for Erleada compared to 73.5%. Erleada was associated with an increased risk of seizure, so men with a history of or predisposition to seizures were excluded from this trial. Learn more here….
Zytiga® (abiraterone) is an oral targeted agent that blocks the production of androgens not only by the testes, but also by the adrenal glands and the tumor itself. Zytiga when administered with prednisone has been shown to improve quality of live and delay patient-reported pain progression in HRPC patients. Although this medication is generally well-tolerated, side effects may include fatigue, high blood pressure, and electrolyte or liver abnormalities and patients need to be monitored regularly. (2,3,6)
In the Latitude clinical trial 1,199 men with high-risk metastatic castration-sensitive prostate cancer were treated with ADT with or without abiraterone. After a median follow-up of 30.4 months, the trial was stopped because of a clear survival benefit to those treated with Zytiga. Zytiga therapy was well tolerated, but there was an increase hypertension and hypokalemia.
In the STAMPEDE clinical trial 1,917 men mainly with newly diagnosed metastatic disease treated with ADT with or without Zytiga. The 3-year was 83% for Zytiga compared with 76% with ADT alone. Learn more here…
Orchiectomy with or without an androgen blocker or Luteinizing hormone-releasing hormone (LH-RH) agonists, such as leuprolide can also be utilized.
Precision Cancer Medicines
Cancer cells may differ from one another based on what genes have mutations. Precision cancer medicine requires molecular diagnostic testing, including DNA sequencing, to identify cancer-driving abnormalities in a cancer's genome to identify specific genetic abnormalities that can be targeted. Once a genetic abnormality is identified, a specific targeted therapy that attacks a specific mutation or other prostate cancer-related change in the DNA programming of the cancer cells can be selected for treatment. This "genomic testing" is performed on a biopsy sample of the cancer and increasingly in the blood using a "liquid biopsy" In 2020 Lynparza was the first precision cancer medicine approved for the treatment of men with prostate cancer and BRCA1 and BRCA2 gene mutations which are critical for DNA damage repair (DDR) and present in ~ 5-10% of prostate cancer patients. All men with prostate cancer should undergo genomic testing to determine if they have cancer causing mutations treatable with a precision cancer medicine. (19) Learn more here...
Chemotherapy
The addition of chemotherapy has been shown in randomized trials to improve survival compared with ADT alone, with efficacy that appears to be comparable with hormonal therapy, which includes ADT plus abiraterone acetate. However, the two approaches have not been directly compared in a randomized study. The chemotherapy drug Taxotere® (docetaxel) was demonstrated to improve survival of men with metastatic prostate cancer in 2004 and has remained the mainstay of chemotherapy often utilized in combination with other chemotherapy drugs. In a study conducted by researchers at the Dana-Farber Cancer Institute, Taxotere administered with ADT to metastatic prostate cancer patients was found to extend overall survival by more than 13 months. Men in the ADT/Taxotere arm had a median overall survival of 57.6 months; those in the ADT-only arm had a median overall survival of 44 months. (7,8)
Treatment of Bone Complications
Patients with advanced prostate cancer can have cancer cells that have spread to their bones, called bone metastases. Bone metastases commonly cause pain, increase the risk of fractures, and can lead to a life-threatening condition characterized by an increased amount of calcium in the blood called hypercalcemia. Treatments for bone complications may include drug therapy or radiation therapy. (12)
Zometa® (zoledronic acid) is a bisphosphonate drug that can effectively prevent loss of bone that occurs from cancer that has spread to the bones thereby reducing the risk of fractures, and decreasing pain. Bisphosphonate drugs work by inhibiting bone resorption, or breakdown. Zoledronic acid may be used to reduce the risk of complications from bone metastases or to treat cancer-related hypercalcemia,
Xgeva™ (denosumab) targets a protein known as the RANK ligand. This protein regulates the activity of osteoclasts (cells that break down bone). Studies have suggested that Denosumab may be more effective than Zoledronic acid at delaying bone complications in prostate cancer patients with bone metastases. Denosumab is associated with side effects including hypocalcemia (low levels of calcium in the blood) and osteonecrosis of the jaw (death of bone in the jaw). (15)
Xofigo®(radium Ra 223 dichloride): Radium 223 is a targeted radiopharmaceutical agent that binds with minerals in the bone to deliver radiation directly to bone tumors, thereby limiting the damage to the surrounding normal tissues. The U.S. Food and Drug Administration (FDA) approved the drug in May 2013 after a trial known as Alpharadin in Symptomatic Prostate Cancer Patients (ALSYMPCA) was stopped early after an interim analysis showed that treatment with significantly improved survival. (16)
Radiation therapy: Pain from bone metastases may also be relieved with radiation therapy directed to the affected bones.
Treatment of Localized Stage IV or D1 Prostate Cancer Prostate cancer may not be diagnosed until it has invaded adjacent organs, such as the rectum or bladder, or spread to lymph nodes in the pelvis. When this occurs, surgery (radical prostatectomy) is seldom an effective treatment. Current treatment involves a combination of external beam radiation therapy (EBRT) and hormone therapy. In localized stage IV prostate cancer, hormone therapy and radiation therapy are often given together and studies have demonstrated that patients treated with radiation therapy and immediate hormonal therapy are more likely to be alive 5 years from initiation of treatment without evidence of cancer progression or development of distant metastatic disease than patients treated with radiation and delayed hormonal therapy. The combination of radiation and immediate hormonal therapy appear to increase the survival of some patients. (1)
Oligometastatic Prostate Cancer
Oligometastatic prostate cancer (OMPC) is defined by the presence of five or fewer metastatic sites of cancer detected on by CT or MRI and is thought to represent a transitional state between localized and widespread metastatic cancer. The current standard of care for oligometastatic prostate cancer is systemic hormone therapy or chemotherapy. Some researchers believe treating the primary cancer may also be of benefit.
Stereotactic ablative radiotherapy (SABR), also known as stereotactic body radiation therapy (SBRT) is a highly focused radiation treatment that gives an intense dose of radiation concentrated on a cancer, while limiting the dose to the surrounding organs.
Research suggests that stereotactic ablative radiotherapy (SABR) may improve clinical outcomes compared with observation among men with oligometastatic prostate cancer. To evaluate SABR doctors randomly assigned 54 men with recurrent hormone-sensitive oligometastatic prostate cancer and one to three identifiable metastases to treatment with SABR or observation to determine whether SABR might improve outcomes
Results showed progression at 6 months occurred among seven men (19%) in the SABR group and 11 men (61%) in the observation group. The study's small sample size serves as a limitation however the results add to growing data that support clinical practice change using SABR in oligometastatic prostate cancer. (17,18)
Strategies to Improve Treatment
The progress that has been made in the treatment of prostate cancer has resulted from development of better treatments that were evaluated in clinical studies. Future progress in the treatment of prostate cancer will result from patients continued participation in appropriate clinical trials. Developing novel precision cancer medicines and immunotherapies is the main area of active current investigation.
Cabazitaxel (Jevtana®): Cabazitaxel is administered intravenously and has been demonstrated to improve time to cancer progression and overall survival in men with HRPC previously treated with docetaxel. Cabazitaxel's primary side effect is neutropenia, and it is recommended that patients receive a white blood cell growth factor if they are at high risk of this complication.
Sipuleucel-T( Provenge®): Sipuleucel-T is an immunotherapy that prompts the body's immune system to respond against the cancer. A Phase III clinical trial that contributed to the FDA approval of sipuleucel-T was a study known as IMPACT (Immunotherapy for Prostate Adenocarcinoma Treatment) which demonstrated an improvement in overall survival for men treated with sipuleucel-T. The main side effects reported were chills, fever, and headache.
References:
Basch E, Autio K, Ryan CJ, et al: Abiraterone acetate plus prednisone versus prednisone alone in chemotherapy-naive men with metastatic castration-resistant prostate cancer: patient-reported outcome results of a randomised phase 3 trial. The Lancet Oncology. 2013; 14(12):1193-1199.
Beer TM, Armstrong AJ, Sternberg CN, et al: Enzalutamide in men with chemotherapy-naive metastatic prostate cancer (mCRPC): Results of phase III PREVAIL study. Presented at the 2014 Genitourinary Cancers Symposium. Journal of Clinical Oncology. 2014; 32 (supplement 4; abstract LBA1).
Chi KN, Protheroe A, Rodríguez-Antolín A, et al.: Patient-reported outcomes following abiraterone acetate plus prednisone added to androgen deprivation therapy in patients with newly diagnosed metastatic castration-naive prostate cancer (LATITUDE): an international, randomised phase 3 trial. Lancet Oncol 19 (2): 194-206, 2018.
Scher HI, Fizazi K, Saad F et al: Increased survival with enzalutamide in prostate cancer after chemotherapy. N Eng J Med 2012; 367: 1187.
de Bono JS, Logothetis CJ, Molina A et al: Abiraterone and increased survival in metastatic prostate cancer. N Engl J Med 2011; 364: 1995.
Tannock I, de Wit R, Berry W, et al.Docetaxel plus Prednisone or Mitoxantrone plus Prednisone for Advanced Prostate Cancer. New England Journal of Medicine. 2004; 351:1502-1512.
Petrylak D, Tangen C, Hussain M, et al. Docetaxel and estramustine compared with mitoxantrone and prednisone for advanced refractory prostate cancer. New England Journal of Medicine. 2004; 351:1513-1520.
Parmar H, Edwards L, Phillips RH, et al.: Orchiectomy versus long-acting D-Trp-6-LHRH in advanced prostatic cancer. Br J Urol 59 (3): 248-54, 1987.
Leuprolide versus diethylstilbestrol for metastatic prostate cancer. The Leuprolide Study Group. N Engl J Med 311 (20): 1281-6, 1984.
Peeling WB: Phase III studies to compare goserelin (Zoladex) with orchiectomy and with diethylstilbestrol in treatment of prostatic carcinoma. Urology 33 (5 Suppl): 45-52, 1989.
Higano C, Shields A, Wood N, et al. Bone mineral density in patients with prostate cancer without bone metastases treated with intermittent androgen suppression. Urology 2004;64(6):1182-6.
Saad F, Gleason D, Murray R, et al. A randomized, placebo-controlled trial of zoledronic acid in patients with hormone-refractory metastatic prostate carcinoma. Journal of the National Cancer Institute 2002; 94:1458-1468.
Smith MR, Eastham J, Gleason DM, et al. Randomized controlled trial of zoledronic acid to prevent bone loss in men receiving androgen deprivation therapy for nonmetastatic prostate cancer. Journal of Urology 2003; 169:2008-2012.
Smith MR, Saad F, Coleman R et al. Denosumab and bone-metastasis-free survival in men with castration-resistant prostate cancer: results of a phase 3, randomised, placebo-controlled trial. Lancet. Early online publication November 16, 2011.
Michalski J, Sartor O, Parker C, et al. Radium-223 dichloride (Ra-223) impact on skeletal-related events, external-beam radiotherapy (EBRT), and pain in patients with castration-resistant prostate cancer (CRPC) with bone metastases: Updated results from the phase III ALSYMPCA trial. Proceedings of the 55th Annual Meeting of the American Society of Radiation Oncology. International Journal of Radiation Oncology Biology Physics. 2013; 87(2): S108-S109. Abstract 265.
Greco C and Fuks Z. JAMA Oncol. 2020;doi:10.1001/jamaoncol.2020.0195.