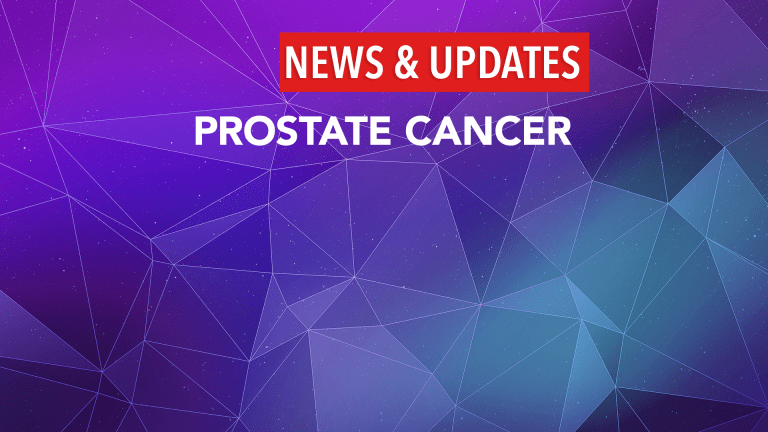 by Dr. C.H. Weaver M.D. updated 1/2021
Results of the phase III ARAMIS clinical trial published in The New England Journal of Medicine demonstrated that Nubeqa (darolutamide) plus androgen deprivation therapy (ADT) significantly extends metastasis-free survival compared to ADT in non-metastatic castration-resistant prostate cancer. Nubeqa treated patients survived an average of 40.4 months without evidence of metastases compared to only 18.4 for individuals treated with ADT alone. The results of the ARAMIS clinical trial led to the US Food and Drug Administration approval of Nubeqa in July 2019. (1,8,9)
About NUBEQA® (darolutamide)
NUBEQA is an androgen receptor inhibitor (ARi) with a distinct chemical structure that competitively inhibits androgen binding, AR nuclear translocation, and AR-mediated transcription. A Phase III study in metastatic hormone-sensitive prostate cancer (ARASENS) is ongoing.
About castration-resistant prostate cancer (CRPC)
Prostate cancer is the second most commonly diagnosed malignancy in men worldwide. (2) An estimated 1.2 million men are diagnosed with prostate cancer, and about 358,000 die from the disease worldwide annually. (3) Prostate cancer is the fifth leading cause of death from cancer in men. (4) Prostate cancer results from the abnormal proliferation of cells within the prostate gland, which is part of a man's reproductive system. (5) It mainly affects men over the age of 50, and the risk increases with age. Treatment options range from surgery to radiation treatment to therapy using hormone-receptor antagonists, i.e. substances that stop the formation of testosterone or prevent its effect at the target location. (6) However, in nearly all cases, the cancer eventually becomes resistant to conventional hormone therapy. (7)
CRPC is an advanced form of the disease where the cancer keeps progressing even when the amount of testosterone is reduced to very low levels in the body. The field of treatment options for castration-resistant patients is evolving rapidly, but until recently, there have been no effective treatment options for CRPC patients who have rising PSA levels while on ADT and no detectable metastases. In men with progressive nmCRPC, a short PSA doubling time has been consistently associated with reduced time to first metastasis and death. (7)
About the ARAMIS trial design
The ARAMIS clinical trial is a randomized, Phase III, multi-center, double-blind, placebo-controlled trial evaluating the safety and efficacy of oral Nubeqa in patients with non-metastatic CRPC who are currently being treated with ADT as standard of care and are at high risk for developing metastatic disease. 1,509 patients were randomized in a 2:1 ratio to receive 600 mg of Nubeqa twice a day or placebo along with ADT.
Nubeqa resulted in a 31% reduction in the risk of death from prostate cancer.
Nubeqa treated patients survive on average 40.4 months without developing metastases compared to 18.4 for treatment with ADT alone.
References:
Fizazi, Karim; Shore, Neal; Tammela, Teuvo, et al. Darolutamide in Nonmetastatic Castration-Resistant Prostate Cancer. N Engl J Med. 2019.
GLOBOCAN 2018: Estimated Cancer Incidence, Mortality and Prevalence Worldwide in 2018. Prostate Cancer. Accessed February 2019.
American Cancer Society. What is Prostate Cancer?. Accessed February 2019.
American Cancer Society. Prostate Cancer Risk Factors.. Accessed February 2019.
National Cancer Institute. Hormone Therapy for Prostate Cancer.. Accessed February 2019.
Nakazawa, Mary; Paller, Channing; Kyprianou, Natasha. Mechanisms of Therapeutic Resistance in Prostate Cancer. Curr Oncol Rep (2017) 19:13.
Howard, Lauren; Moreira, Daniel M; DeHoedt, Amanda; Aronson, William J., et al. Thresholds for PSA doubling time in men with non-metastatic castration-resistant prostate cancer. BJU Int 2017; 120: E80-E86.
NUBEQA® (darolutamide) tablets [Prescribing Information]. Whippany, NJ: Bayer HealthCare Pharmaceuticals, January 2021