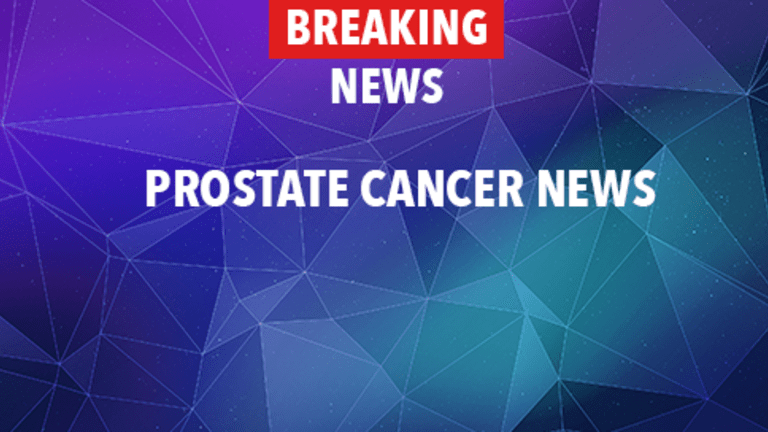 Recurrence Rate Similar Between Common Treatments for Early Prostate Cancer
Recurrence Rate Similar Between Common Treatments for Early Prostate Cancer
According to a recent article published in Radiotherapy and Oncology, cancer recurrence rates, as determined by prostate specific antigen (PSA) levels, are nearly equivalent between patients treated with a radical prostatectomy, external beam radiation and interstitial radiation therapy for localized prostate cancer.
The prostate is a walnut-sized male gland that is located between the bladder and the rectum. The prostate is responsible for producing fluid that becomes a component of semen. Localized prostate cancer refers to cancer that has not spread from the prostate. There are several treatment options for localized prostate cancer, with the most common being the removal of the prostate (radical prostatectomy), external beam radiation, and interstitial radiation or brachytherapy in which radiation "seeds" are implanted into and remain in the prostate. However, no long-term studies to date have been performed that demonstrate an improved survival of one specific treatment option over another for localized prostate cancer.
One way in which a cancer recurrence is defined is through elevated PSA levels. Prostate specific antigens are proteins that are normally shed by the prostate into the bloodstream and when elevated, may indicate the presence or recurrence of cancer. Therefore, men already diagnosed and treated for prostate cancer may undergo interval PSA testing to determine if the treatment is working and/or if cancer has recurred.
Researchers from the Memorial Sloan-Kettering Cancer Center and the Cleveland Clinic recently reviewed data to determine differences in outcomes between different treatment modalities for localized prostate cancer. The data 1,819 men with localized prostate cancer who were treated with either a radical prostatectomy, external beam radiation or brachytherapy between 1992 and 1998. Follow-up for patients was approximately 58 months. Researchers focused on rates of recurrence, determined by elevated levels of PSA. Recurrences occurred in 26% of patients treated with brachytherapy, 23% of patients treated with external beam radiation, and 21% of patients treated with a radical prostatectomy. Factors most associated with a risk of cancer recurrence were higher PSA levels prior to treatment, and a high Gleason score, which is the determination of the aggressiveness of cancer.

Cooking for Life
A new cookbook offers recipes bursting with flavor and health-boosting nutrients.
The researchers concluded that brachytherapy, external beam radiation, and a radical prostatectomy all result in similar rates of cancer recurrences, as determined by PSA levels, in patients with localized prostate cancer. Longer follow-up is needed to determine if a survival benefit exists between these treatment modalities. Patients with localized prostate cancer may wish to discuss the risks and benefits of each treatment modality with their physician, as treatment options may be tailored to a patient's individual quality of life concerns.
Reference: Potters L, Klein E, Kattan M, et al. Monotherapy for stage T1-T2 prostate cancer: radical prostatectomy, external beam radiotherapy, or permanent seed implantation. Radiotherapy and Oncology. 2004;71:29-33.
Copyright © 2018 CancerConnect. All Rights Reserved.