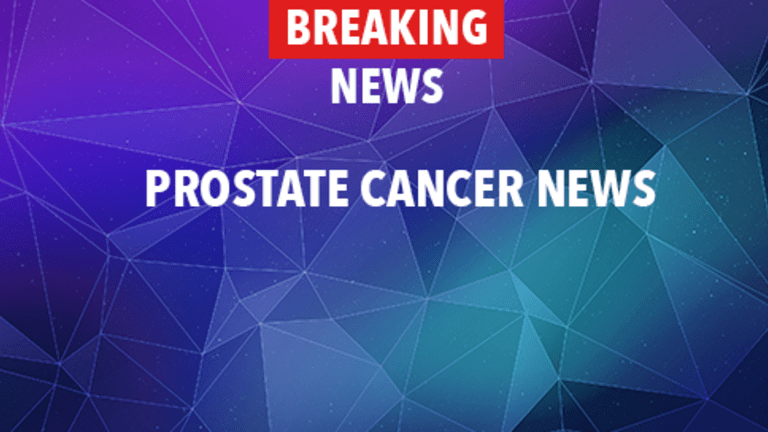 Radical Prostatectomy Offers Long-Term Benefit Over Watchful Waiting
Radical Prostatectomy Offers Long-Term Benefit Over Watchful Waiting in Early Prostate Cancer
Researchers in Sweden recently reported in The New England Journal of Medicine that radical prostatectomy continues to show long-term benefits over watchful waiting in early prostate cancer. Follow up studies in the Scandinavian Prostate Group Cancer Group-4 trial (SPCG-4) indicate reduced risk of all-cause mortality, prostate cancer–specific mortality, distant metastases, and reduced need for androgen-deprivation therapy in patients provided radical prostatectomy treatment.
Second to skin cancer, prostate cancer is the most common cancer among men, with over 290,000 men diagnosed each year and 29,000 dying from the disease. Treatment of early-stage disease is controversial because prostate cancer is typically a disease of aging. It may persist undetected for many years without causing symptoms.
Radical prostatectomy is a surgical procedure in which the entire prostate gland is removed. Watchful waiting, on the other hand, entails monitoring the slow growing cancer through PSA blood tests every 3 to 6 months and biopsies when indicated.
In the SPCG-4 study, initiated in 1989, men were randomly assigned to a radical prostatectomy or a watchful waiting group. Primary endpoints of the study included death from any cause, death from prostate cancer, and risk of metastases.
After a median follow-up of 13.4 years, there were 294 men in each treatment group. The cumulative mortality from any cause in the radical prostatectomy group was 56.1% versus 68.9% in the watchful waiting group. The prostate cancer mortality rate for each was 17.7% and 28.7%, respectively. The prostatectomy cohort had a 12.2% absolute reduction in risk for distant metastases.
Further analyses showed that the radical prostatectomy group less frequently required androgen-deprivation therapy and other palliative treatments such as radiation therapy, chemotherapy, and laminectomy.
In analyzing subgroups of the study, the researchers found that for patients under 65 years old, the risk of any-cause mortality for the prostatectomy group was 50% that of the watchful waiting group. With low risk disease and intermediate risk disease patients, the prostatectomy group showed a relative risk of 57% and 71%, respectively.
A similar reduced risk for the prostatectomy cohort was seen in prostate cancer-specific mortality (relative risk of 45%).
In addition, researchers found that the benefits of treatment increased over time. For prostate cancer–specific mortality, the difference favoring the prostatectomy group continued to increase. During the 5-10 years of follow-up, the difference was 9.6 deaths per 1,000 person-years; for the 15 – 20 year follow-up period, the difference was 24.5 deaths per 1,000 person-years. At 18 years of follow up, the use of palliative treatment increased more for the watchful waiting group (60% versus 40%).
Researchers concluded that the 23-year follow up corroborated a previously observed significant reduction in mortality rate for patients who received radical prostatectomies. The investigators also noted that, given the large proportion of long-term survivors in the watchful waiting group who never required palliative treatment, watchful waiting is a viable treatment alternative with adequately selected groups.
Reference
Bill-Axelson A, Holmberg L, Garmo H, et al: Radical prostatectomy or watchful waiting in early prostate cancer. N Engl J Med 370:932-942, 2014.
Copyright © 2018 CancerConnect. All Rights Reserved.