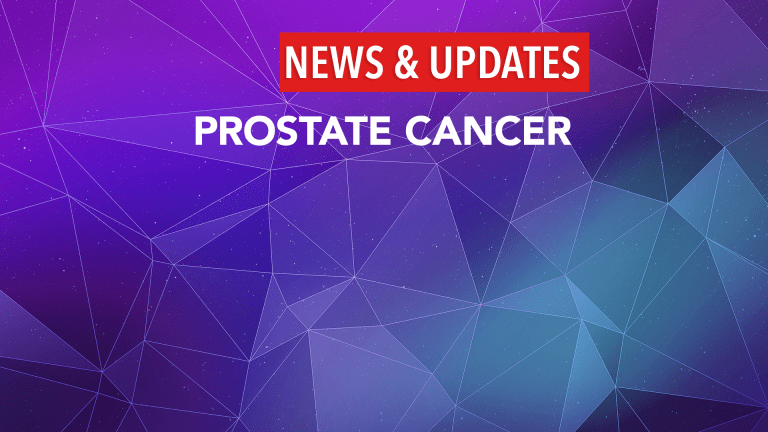 by Dr. C.H. Weaver M.D. updated 9/2021
High dose stereotactic body radiotherapy (SBRT) treatment of men with newly diagnosed prostate cancer appears to result in shorter treatment times, less severe toxicity and excellent cancer control rates.1-6
Although prostate cancer generally responds well to radiation therapy, the possibility of radiation exposure to healthy tissue in the genitourinary and gastrointestinal systems can be of concern. SBRT is an advanced technique that precisely targets high doses of radiation to the cancer in a small number fractions, simultaneously avoiding surrounding tissue and reducing toxicity to non-cancerous cells.
Men with early stage prostate cancer can currently be treated with surgical prostatectomy, brachytherapy or external beam radiation therapy (EBRT). SBRT, a form of EBRT condenses the radiation treatment for prostate cancer into as few as four to five sessions (compared with 20-45 sessions previously). The technique has become the standard of care for many non-surgical lung cancer patients, as it limits exposure to the heart and surrounding lungs. When treating tumors in the prostate, SBRT avoids the adjacent bladder, sex organs and rectum.
Stereotactic body radiotherapy (SBRT) is a specific form of EBRT in which advanced radiotherapy techniques are used to deliver very large doses of radiation over shorter time periods. Stereotactic radiation can be administered over four to five days instead 45 days and has been in use for several years at select institutions.  SBRT, which can be delivered on a CyberKnife or standard radiotherapy machines, allows clinicians to target cancers to sub-millimeter precision.
Low-Intermediate Risk Early Stage Prostate Cancer
The initial report on SBRT published in JAMA analyzed 2,142 men with low or intermediate risk prostate cancer treated at multiple institutions with SBRT between 2000 and 2012 that had been followed for an average of ~ 7 years from initiation of treatment.
The recurrence rate for men with low risk disease was reported to be 4.5%, and 10.2% for intermediate-risk disease. Although the study did not directly compare SBRT to traditional EBRT these recurrence rates are essentially identical. The study provides us with longer term data regarding the safety and clinical effectiveness of SBRT which represents a more convenient and lower cost alternative for men with low to intermediated risk early stage prostate cancer.1
Another institution studying the use of SBRT as the primary treatment for prostate cancer confirms SBRT as front-line therapy for men with prostate cancer. A total of 309 men with newly diagnosed prostate cancer were enrolled in a trial at 21 community, regional and academic hospitals across the U.S. Eligible patients had either low-risk disease (T1-T2a, Gleason 6, PSA < 10) or intermediate-risk disease (T1c-T2b with either Gleason 7 and PSA < 10, or Gleason 6 and PSA 10-20).
At five years following SBRT, 97% of patients were free from prostate cancer progression. In low-risk patients, the cancer control rates was superior to historical controls.
97.3% of low-risk patients survived 5 years without cancer recurrence.
Five-year relapse free survival was 91.3% for intermediate-risk individuals.
Fewer than two percent of all patients experienced serious side effects in the five years following SBRT.1
Comparative trials have since confirmed that SBRT is at least equivalent to traditional longer course radiation therapy. As a result of these data, the National Comprehensive Cancer Network now supports SBRT as a standard option in these patients.3,4
High-risk Early Stage Prostate Cancer
An analysis of data from a consortium of seven institutional phase 2 studies and registries was published in International Journal of Radiation Oncology, Biology, Physics in February 2021.
Analysis of 344 men (median age, 72.3 years) with high-risk prostate cancer treated with SBRT reported a 4-year cure rate of 82% with the 5-day regimen of high dose SBRT. Overall, 72% of men did receive ADT (median duration, 9 months) and 19% received elective nodal radiotherapy. Eighteen percent of men experienced grade 2 or worse genitourinary toxicities and 5% experienced grade 2 or worse gastrointestinal toxicities.
The 4-year PSA free recurrence rate is similar to the 5-year rates among men in the ASCENDE-RT trial of brachytherapy boost (85.5%) or dose-escalated conventionally fractionated radiotherapy alone (83.6%) along with 12 months of ADT, despite that some men in the current trial received no or shorter courses of ADT.2
How is SBRT Delivered?
SBRT is accomplished by delivering a higher radiation dose per day from an advanced linear accelerator, which requires significant precision and accuracy from a team of experts consisting of a radiation oncologist, medical dosimetrists, and radiation therapists. Modern and advanced linear accelerator technology is also required. Combined SBRT planning and treatment delivery requires six visits.
In order to make sure that the prostate is accurately targeted and tracked doctors place 3 implanted markers (called fiducials) into the prostate which can be tracked as the prostate moves. This is often referred to as image-guided radiotherapy (IGRT).
A custom radiation plan is created for each patient using a scan obtained after the implanted markers are placed with a special high-resolution CT called a CT simulation scan. After the simulation scan is performed a customized radiation plan is designed and the radiation is delivered in 5 short sessions.
Patients should discuss the pros and cons of high dose SBRT with their treating physicians. Additional ongoing large. randomized trials, such as the PACE-C randomized clinical trial in the United Kingdom are ongoing and will be critical to confirm SBRT as standard treatment.
Long Term Side Effects
The PACE-B clinical trial - taking place at The Institute of Cancer Research, London compared the long-term bowel and bladder side effects for patients receiving stereotactic body radiotherapy (SBRT) to those receiving standard radiotherapy treatment and found that, two years after treatment, nearly 90% of all patients on the trial experienced only minor side effects. 99% were free of severe side effects, suggesting that shortened treatment can be given without the risk of long-term higher toxicity.

874 patients with prostate cancer were randomised to two groups. 441 patients were allocated the current standard of care, receiving standard radiotherapy for either 39 doses over seven or eight weeks, or 20 doses over four weeks. 433 patients were allocated SBRT, receiving five doses of treatment over one or two weeks. For both groups of patients, 90 per cent of whom had intermediate risk prostate cancer, this was intended to be curative with no further treatment planned.

Researchers found that patients in both groups had similar levels of side effects two years after treatment, which were very low overall. Results suggested that about one in 9 men receiving the SBRT radiotherapy over five sessions will get a moderate bladder side effect two years after treatment, compared to about 1 in 17 men receiving standard radiotherapy. Bladder side effects experienced by patients included urinary frequency and urgency.
References:
The American Society of Radiation Oncology (ASTRO). (2016.) SBRT offers prostate cancer patients high cancer control and low toxicity in fewer treatments. Can be retrieved from: here
[Ultra-hypo fractionated versus conventionally fractionated radiotherapy for prostate cancer: 5-year outcomes of the HYPO-RT-PC randomized, non-inferiority, phase 3 trial](https://www.thelancet.com/journals/lancet/article/PIIS0140-6736(19%2931131-6/fulltext)
[Intensity-modulated fractionated radiotherapy versus stereotactic body radiotherapy for prostate cancer (PACE-B): acute toxicity findings from an international, randomized, open-label, phase 3, non-inferiority trial](https://www.thelancet.com/journals/lanonc/article/PIIS1470-2045(19%2930569-8/fulltext)
Long-term Outcomes of Stereotactic Body Radiotherapy for Low-Risk and Intermediate-Risk Prostate Cancer
Abstract no: OC-0599, "Ultra hypo-fractionation for prostate cancer: outcome from the Scandinavian phase 3 HYPORT-PC trial", Late-breaking abstracts and practice changing trials at 17:05 hrs (CEST) on Monday, 23 April, room 117. The research was funded by the Swedish Research Council and the Swedish Cancer Society.
Lee W, Dignam J, Amin M, et al. NRG Oncology RTOG 0415: A randomized phase III non-inferiority study comparing two fractionation schedules in patients with low-risk prostate cancer. Proceedings from the 2016 annual genitourinary cancers symposium.
Duke Medicine. (2016.) Shorter, Intensive Radiation Can Be Recommended in Early Prostate Cancer. [Press release.] Retrieved from here