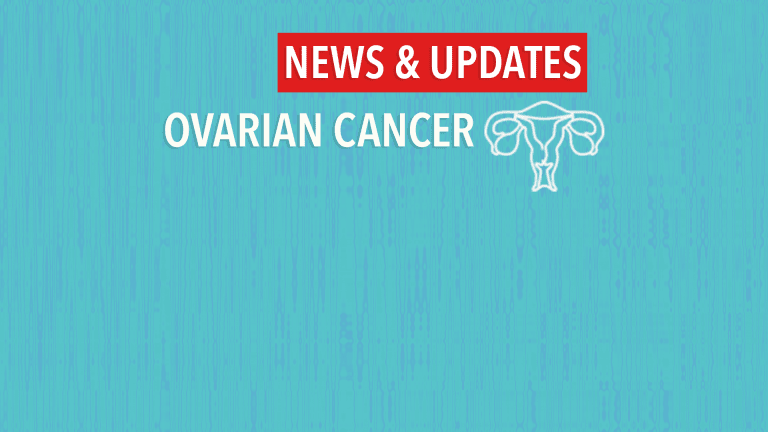 Ofranergene obadenovec (VB-111) in Ovarian Cancer
Ofranergene obadenovec (VB-111) is a promising anti-cancer gene therapy for platinum-resistant ovarian cancer patients
by Dr. C.H. Weaver M.D. 6/2020
Women with ovarian cancer that suffer from a recurrence within 6 months are thought to be "platinum-resistant" and historically their response rate to chemotherapy is 15-20% (1,2). For this group of patients, there have been limited advances in therapeutic options. Avastin (bevacizumab) anti-angiogenesis therapy modestly delays cancer recurrence and improcess quality of life (QOL) and symptom control, but does not cure the cancer. (3). Unfortunately, treatment with PARP inhibitor therapy also has limited effectiveness in the platinum-resistant group even in BRCA ½ mutated cases, and new treatments are sorely needed.(4).
About Ofranergene obadenovec (VB-111)
Ofranergene disrupts the blood supply to the cancer by preventing new blood vessel growth (angiogenesis) and VB-111 includes a replication deficient adenovirus 5 which then distributes the promoter, PPE-1-3X, and the transgene, Fas-TNFR1, targeted to angiogenic blood vessels leading to targeted endothelial cell death. These cells are also crucial to the cancer's blood supply. In addition, in response to viral infection, immune-stimulating cytokines bring immune cells into the tumor and the neo-antigens produced by apoptosis are thought to further stimulate the anti-tumor response. (6)
In the current clinical study VB-111 was administered with weekly paclitaxel to platinum-resistant recurrent ovarian cancer patients every 8 weeks until the cancer progressed. Overall 21 patients were enrolled in the study and the most significant side effects reported were fatigue, nausea, fever, anemia, diarrhea, and headache. The average overall survival duration was 16.6 months and the average duration of response was to the treatment was 10 months (1.5-24.9).
There remains a significant unmet need for novel therapies for the treatment of platinum-resistant ovarian cancer patients. Due to these promising results in this study, VB-111 with paclitaxel is currently being studied in the randomized phase III OVAL study.
References:
W.P. McGuire, W.J. Hoskins, M.F. Brady, P.R. Kucera, E.E. Partridge, K.Y. Look, et al., Cyclophosphamide and cisplatin versus paclitaxel and cisplatin: a phase III randomized trial in patients with suboptimal stage III/IV ovarian cancer (from the Gynecologic Oncology Group), Semin. Oncol. 23 (5 Suppl 12) (1996) 40–47.
G.C. Jayson, E.C. Kohn, H.C. Kitchener, J.A. Ledermann, Ovarian cancer, Lancet 384 (9951) (2014) 1376–1388.
E. Pujade-Lauraine, F. Hilpert, B. Weber, A. Reuss, A. Poveda, G. Kristensen, et al., Bevacizumab combined with chemotherapy for platinum-resistant recurrent ovarian cancer: the AURELIA open-label randomized phase III trial, J. Clin. Oncol. Off. J. Am. Soc. Clin. Oncol. 32 (13) (2014) 1302–1308.
Rodriguez-Freixinos, V, Farinas-Madrid L, Gil-Martin M, Barretina-Ginesta P, Romeo M, Villacampa G, et al. Chemotherapy and PARP inhibitors in heavily pretreated BRCA ½ mutation ovarian cancer (BMOC) patients. Gynecol Oncol 2019 Feb; 152 (2): 270-277.
Arend RC, Beer HM, Cohel YC, Berline S, Birrer MJ, Campos SM, et al. Ofranergene obadenovec (VB-111) in platinum-resisant ovarian cancer; favorable response rates in a phase I/II study are associated with an immunotherapeutic effect. Gyncologic Oncology 157 (2020) 578-584.
B.D.Lichty,C.J.Breitbach,D.F.Stojdl,J.C.Bell,Going viral with cancer immunotherapy, Nat. Rev. Cancer 14 (8) (2014) 559–567.