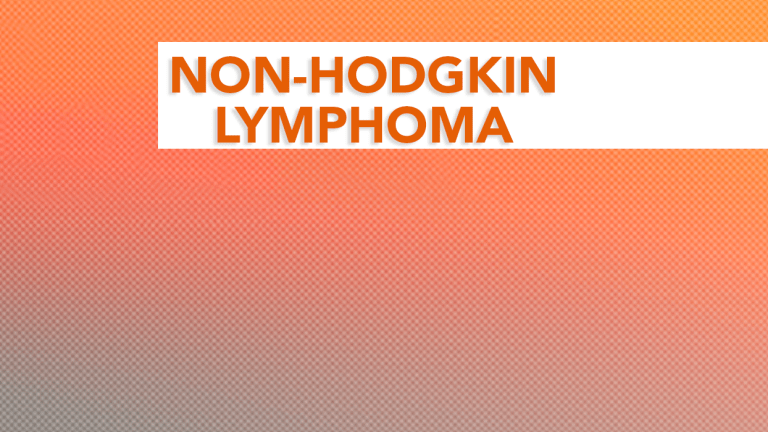 Relapsed-Refractory Aggressive Non Hodgkins Lymphoma
CAR T cells and newer precision cancer medicines are all improving the outcomes for recurrent B cell NHL
by Dr. C.H. Weaver M.D. updated 12/2021
Patients with aggressive Non-Hodgkin lymphoma (NHL) that has progressed after initial treatment have what is called relapsed disease. Patients with relapsed NHL can be divided into two broad categories:
Patients who do not experience a complete disappearance or remission of their cancer following a complete course of chemotherapy treatment
Patients who achieve a complete remission to initial treatment and then experience a cancer recurrence
Relapse of NHL may occur several months to years after the initial remission; however, the majority of relapses occur within two years of initial treatment.
High-dose chemotherapy with autologous stem cell transplantation (ASCT) has been the standard of care because it has been shown to produce better outcomes than re-treatment with conventional chemotherapy.  The first trials comparing CAR T immunotherapy  to ASCT suggest CAR T cells may improve outcomes over ASCT.1-4,30,31
High-Dose Treatment with ASCT for Relapsed NHL
More chemotherapy has been shown to kill more cancer cells in the treatment of patients with NHL. However, high-dose chemotherapy kills critical red and white blood cells. To help rebuild the blood cells, patients commonly underwent an autologous stem cell transplant (ASCT) after high-dose therapy. An ASCT involves collecting the patients own stem cells, which are cells that grow into blood cells. The stem cells are collected prior to therapy and stored, then administered to the patient after high-dose therapy.
A direct comparison of conventional chemotherapy versus high-dose chemotherapy with ASCT in the treatment of patients with relapsed NHL demonstrated that nearly half of the patients who received the high-dose treatment survived five years or more without cancer compared to 10% of the patients treated with conventional chemotherapy.1 This important clinical trial established high-dose chemotherapy with ASCT as the standard of care in the treatment of relapsed NHL.
Individuals with recurrent NHL are more likely to be cured of their lymphoma when they have minimal or no evidence of lymphoma at the time of ASCT. For this reason doctors typically treat with one of the following chemotherapy regimens prior to ASCT.
Dexamethasone, cisplatin, cytarabine (DHAP) ± rituximab
Dexamethasone, cytarabine, oxaliplatin (DHAX) ± rituximab
Gemcitabine, dexamethasone, cisplatin (GDP) ± rituximab or gemcitabine, dexamethasone, carboplatin ± rituximab
Ifosfamide, carboplatin, etoposide (ICE) ± rituximab
Etoposide, methylprednisolone, cytarabine, cisplatin (ESHAP) ± rituximab
Gemcitabine, oxaliplatin (GemOx) ± rituximab
Mesna, ifosfamide, mitoxantrone, etoposide (MINE) ± rituximab
It's important for patients with recurrent NHL to be evaluated at a major cancer center that offers stem cell transplant, CAR T cell therapy and access to clinical trials to best understand their treatment options.
Chimeric Antigen Receptor (CAR) T-cell Therapy
CAR-T is a new type of treatment that utilizes a patient's own T-cells (a type of immune cell) to fight certain types of blood cancers. The T-cells are removed from the patient and engineered to recognize specific proteins found on the surface of cancer cells. The T-cells are then infused back into the patient to fight the cancer in their body. CAR T-cell therapies have been approved by the United States Food and Drug Administration (FDA) for the treatment of specific types of leukemia and lymphoma.10,11
CAR T-cell therapy improves outcomes as second-line treatment for patients with relapsed/refractory large B-cell lymphoma compared to ASCT according to results from 2 of 3 randomized controlled trials presented at the American Society of Hematology (ASH) December 2021 Annual Meeting.30,31
Results from three randomized phase 3 trials presented at the ASH meeting were inconsistent. In the BELINDA study patients with recurrent/refractory NHL treated with Kymirah CAR T cell therapy had identical outcomes to those treated with standard ASCT.
The TRANSFORM clinical trial enrolled 184 patients with large, B-cell lymphoma following relapse with initial treatment. Half the patients were treated with Breyanzi (liso-cel) CAR T cell therapy and half were standard chemotherapy followed by an autologous stem cell transplant. At 12-months from therapy 44% of Breyanzi treated patients survived without lymphoma recurrence compared to 24% of individuals treated with ASCT and the 12-month overall survival rates were 79% and 64%respectively.1
The ZUMA-7 clinical trial enrolled nearly 360 patients and compared Yescarta (axicabtagene-ciloleucel) CAR T cell therapy with chemotherapy and stem cell transplant. After two years, 41% of the Yescarta patients survived without recurrence compared to only 16% with an ASCT. Yescarta reduced the risk of death by 27% compared to standard treatment.2 There was one treatment-related death in the Yescarta group and two in the control arm. Grade 3 or higher cytokine release syndrome occurred in 11 (6%) patients receiving CAR T cells and 36 (21%) patients experienced grade 3 or higher neurologic events.
It is of interest however that patients treated with ASCT in ZUMA and TRANSFORM had far worse outcomes than expected based on previous trials. Patients treated with ASCT on the Belinda trial had outcomes consistent with the published experience for ASCT. The reasons for the inconsistent findings between trials may be related to study design and or decreased potency of a particular CAR T-cell product.
Results from these trial appear to suggest that CAR-T cell therapy should be a standard treatment option for patients with relapsed or refractory large B-cell lymphoma. It's interesting that the ASCT control arms in both "pivotal" trials under performed relative to all historical experience with ASCT. With longer follow up of these studies the best use of CAR T cell therapy will be better defined.
ASCT - CAR T Ineligible Patients
Some patients are not eligible for high dose therapy followed by ASCT or CAR T cell therapy either because they were not initial candidates for this therapeutic sequence or did not achieve a satisfactory response from salvage therapy. Treatment options for this population include continued chemotherapy, enrollment into a clinical trial, radiotherapy to localized lesions and/or treatment with newer precision cancer medicines or immunotherapy.
Precision Cancer Medicines & Immunotherapy 
Precision cancer medicine utilizes molecular diagnostic testing, including DNA sequencing, to identify lymphoma-driving abnormalities in the cancer's genome, or targetable biomarkers. Once either is identified, a specific targeted therapy can be designed to attack a specific mutation or other related change in the DNA programming of the lymphoma cells. Precision cancer medicine uses targeted drugs and immunotherapy engineered to directly attack lymphoma cells with specific abnormalities, leaving normal cells largely unharmed. Immunotherapy is used to fight B-cell NHL by either stimulating a patient's immune system to work harder or by giving patients man made versions of immune system components.4
Monjuvi (tafasitamab-cxix) is a humanized Fc-modified cytolytic CD19 targeting monoclonal antibody, it is indicated for use in combination with Revlimid. The combination produced a 60% response rate and a median response duration of 22 months in NHL patients refractory to other therapies.16,17
Polivy (polatuzumab vedotin-piiq) targets CD79b and when administered in combination resulted in a complete response rate of 40% with half of the patients achieving durable responses of at least 12 months. The NCCN guidelines note that bendamustine, rituximab, and polatuzumab vedotin-piiq is indicated for patients with translocations of MYC and BCL2 and/or BCL6.18,19
Xpovio (selinexor) is an orally available, small molecule inhibitor of CRM1 (chromosome region maintenance 1 protein, exportin 1 or XPO1)20,21
Keytruda® (pembrolizumab) belongs to a new class of medicines called PD-1 inhibitors that help the immune system recognize and attack cancer. PD-1 is a protein that inhibits certain types of immune responses. Drugs that block PD-1 may enhance the ability of the immune system to fight cancer. Keytruda® works by blocking PD-1.
Adcetris (brentuximab Vedotin) This antibody-drug conjugate is targeted to CD30, a defining marker of Hodgkin's lymphoma, NHL and various T-cell cancers and other hematologic malignancies.1 Adcetris is a type of immunotherapy/chemotherapy, administered intravenously, and FDA approved for the treatment of several types of Hodgkin and non-Hodgkin lymphomas.
Revlimid® (lenalidomide) This oral immunomodulatory therapy is being evaluated as a single agent for patients with mantle cell lymphoma and T-cell lymphoma, as well as in combination with Rituxan in patients with follicular NHL and following Rituxan plus cyclophosphamide, doxorubicin, vincristine, and prednisone (R-CHOP) treatment in patients with diffuse large B-cell lymphoma.2
Rituxan® (rituximab): Rituxan was the first targeted therapy developed for treatment of lymphoma and targets a specific antigen on B cells. For patients who have not already received Rituxan, administration of this drug alone has been shown to produce anticancer responses in approximately 40% of patients.(2) Rituxan can also produce responses in patients with relapsed NHL, even if they have already received and had an anticancer response to Rituxan. For these patients, Rituxan is typically administered in combination with chemotherapy.
Rituxan and epratuzumab: Epratuzumab is a type of targeted therapy called a monoclonal antibody that targets the CD22 antigen, a protein that is found on the surface of B-lymphocytes and particularly on B-cell cancers. The combination of Rituxan and epratuzumab appears to be well tolerated and potentially effective in the treatment of patients with relapsed or refractory B-cell NHL. While only six patients out of the 23 involved in this study had aggressive NHL (the rest had indolent, or low-grade disease), half of them experienced a complete disappearance of detectable cancer after the combination treatment. The most common side effects of treatment were fever, shivering, and fatigue. 12
Zevalin® (ibritumomab): Zevalin is a radioactive monoclonal antibody. It is approved for the treatment of low-grade (indolent) NHL that is recurrent or refractory.
Zevalin uses two mechanisms to target and kill cancer cells: The monoclonal antibody locates and binds to CD 20 protein found on the surface of B-cells, stimulating the immune system to attack the cancer cells. The attached radioactive material (Yttrium 90) kills the cancer by delivering radiation directly to the cells. This method delivers more radiation to the cancer cells and less radiation to the normal cells compared to conventional external radiation therapy.
When evaluated with patients who had received three to seven prior regimens, stem cell transplantation, and had stopped responding to Rituxan, treatment with Zevalin produced anticancer responses in half of patients, and detectable cancer disappeared in 20% of the patients.10
Zevalin with stem cell transplant: The addition of Zevalin to high-dose chemotherapy prior to an autologous stem cell transplant appears to be a promising treatment for recurrent NHL. More than three-quarters (77%) of patients treated with this approach experienced a complete disappearance of their cancer that lasted two years or more. Overall, 92% of patients survived 5 years or more.11
Strategies to Improve Treatment of Relapsed NHL
The development of more effective cancer treatments requires that new and innovative therapies be evaluated with cancer patients. Clinical trials are studies that evaluate the effectiveness of new drugs or treatment strategies. Areas of active investigation aimed at improving the treatment of relapsed, aggressive NHL include the following:
Bispecific Antibodies
Bispecific antibodies represent an innovative immunotherapy approach that helps the body's immune system target lymphoma cells and appears very promising. Bispecific antibodies have two arms. One arm of the drug attaches to a specific protein on the lymphoma cell. The other arm activates immune cells in the patient to kill the lymphoma cells. Several bispecific antibodies are in development for the treatment of non-Hodgkin lymphoma.
Adding Targeted Therapy to Stem Cell Transplant
Rituxan is a targeted therapy that can locate cancer cells and kill them directly. Because Rituxan is associated with minimal side effects, it can be combined with high-dose chemotherapy to kill more cancer cells without increasing the overall side effects of treatment.
Adding Rituxan to high-dose chemotherapy appears to improve outcomes. Results of a clinical trial indicate that more than half of patients (53%) with relapsed disease who were treated with high-dose chemotherapy plus Rituxan followed by ASCT experienced a complete response to treatment. This was twice as many complete responses compared to a similar group of patients treated with the same chemotherapy without Rituxan; only 27% of these patients experienced complete responses.6
The addition of high-dose Rituxan prior to and following an ASCT appears to improve survival in the treatment of patients with recurrent, aggressive NHL. Patients treated with Rituxan survived longer and were cancer free longer compared to a similar group of patients who underwent the same treatment without Rituxan.7
Advances in Stem Cell Transplantation
Research continues to find ways to make stem cell transplants safer and more effective. One approach is developing new chemotherapy regimens or ways to deliver the high-dose chemotherapy that patients receive before stem cell transplantation.
High-dose chemotherapy consisting of hyperfractionated cyclophosphamide (administered every 12 hours for three days), high-dose cytarabine, and high-dose methotrexate followed by stem cell transplatation has been shown to produce complete anticancer responses in more than half (64%) of patients with relapsed, aggressive NHL. The 28 patients involved in this study had relapsed after prior anthracycline-based chemotherapy. Following the above described treatment, nearly half (46%) survived three years or more without cancer recurrence.28
Allogeneic stem cell transplantation: Transplanting stem cells from one individual to another is called an allogeneic transplant. This procedure is associated with more complications than an ASCT, which involves reinfusing the patient's own stem cells. For this reason, an allogeneic transplant may be most suited for patients who are younger or more fit, and capable of tolerating the potential side effects of treatment.
In the treatment of patients with relapsed immunoblastic lymphoma, a type of aggressive NHL that occurs predominantly in younger patients, allogeneic transplantation appears to be just as effective as an autologous transplant. Fewer of the patients who underwent allogeneic transplants experienced a relapse of their cancer after treatment. However, this apparent advantage was effectively offset by a higher risk of transplant-related deaths among the patients who underwent allogeneic transplants. Both types of transplants were associated with a 40% chance of long-term survival (five years or more). There was a lower relapse rate following allogeneic transplants, but this was offset by increased transplant-related deaths.9
Phase I Clinical Trials
Phase I clinical trials involve a small number of patients for whom other standard therapies have failed or no known alternative therapy is available. Phase I therapy may produce anticancer effects and a small number of patients may be helped. However, the primary goals of this type of trial are to determine the dose that can be administered to patients, the manner in which the drug works in the body, and the side effects related to different doses.
References
Philip T, Guglielmi C, Hagenbeek A, et al. Autologous bone marrow transplantation as compared with salvage chemotherapy in relapses of chemotherapy-sensitive Non-Hodgkin lymphoma. New England Journal of Medicine. 1995;333(32):1540-1545.
Rothe A, Schulz H, Elter T, et al. Rituximab monotherapy is effective in patients with poor risk refractory aggressive lNon-Hodgkin lymphoma. Haematologica. 2004;89:875-876.
Lopez A, de Sevilla A, Castaigne S, et al. Pegfilgrastim supports delivery of CHOP-R chemotherapy administered every 14 days: a randomized phase II study. Proceedings from the 46th meeting of the American Society of Hematology (ASH). Blood. 2004;104:904a,Abstract #3311.
Vose J, Crump M, Lazarus H. Randomized, multicenter, open-label study of pegfilgrastim compared with daily filgrastim after chemotherapy for lymphoma. Journal of Clinical Oncology. 2003;21: 514-519.
Green M, Koelbl H, Baselga J. A randomized double-blind multicenter phase III study of fixed-dose single-administration pegfilgrastim versus daily filgrastim in patients receiving myelosuppressive chemotherapy. Annals of Oncology. 2003:14:29-35.
Kewalramani T,Zelenetz AD, Nimer SD, et al. Rituximab and ICE as second-line therapy before autologous stem cell transplantation for relapsed or primary refractory diffuse large B-cell lymphoma. Blood. 2004;103(10):3684-8.
Khouri I, Saliba R, Hosing C, et al. Concurrent Administration of High-Dose Rituximab Before and After Autologous Stem-Cell Transplantation for Relapsed Aggressive B-Cell Non-Hodgkin Lymphomas. Journal of Clinical Oncology. 2005; 23: pp. 2240-2247.
Todeschini G, Tecchio C, Pasini F, et al. Hyperfractionated cyclophosphamide and high-doses of arabinosylcytosine and methotrexate (HyperCHiDAM Verona 897). An intensive and effective regimen for patients with aggressive, refractory or recurrent non-Hodgkin lymphomas after anthracycline-containing regimens. Cancer. 2005;104:555-560.
Levine JE, Harris RE, Loberiza FR, et al, A comparison of allogeneic and autologous bone marrow transplantation for lymphoblastic lymphoma. Blood. 2003;101:2476-2482.
Joyce J, Schuster M, McCook B, et al. Experience with Yttrium 90 Ibritumomab Tiuxetan (Zevalin®) After Autologous Stem Cell Transplant (ASCT) in Patients with Non-Hodgkin Lymphoma (NHL). Proceedings from the 2005 annual meeting of the American Society of Clinical Oncology. Abstract #6669
Nademanee A, Forman S, Molina A, et al. A phase ½ trial of high-dose yttrium-90-ibritumomab tiuxetan in combination with high-dose etoposide and cyclophosphamide followed by autologous stem cell transplant in patients with poor-risk or relapsed non-Hodgkin lymphoma. Blood. 2005;106:2896-2902
Leonard JP, Coleman M et al. Combination antibody therapy with epratuzumab and rituximab in relapsed or refractory Non-Hodgkin lymphoma. Journal of Clinical Oncology. 2005;23:5044-5051.
Stopeck AT, Bellamy W, Unger J, et al. Phase II trial of single agent bevacizumab (Avastin) in patients with relapsed, aggressive Non-Hodgkin lymphoma (NHL): Southwest Oncology Group Study S0108. Proceedings from the 41st annual meeting of the American Society of Clinical Oncology, Orlando FL. 2005; Abstract #6592.
Horning S, Younes S, Jain V, et al. Efficacy and Safety of Tositumomab and Iodine-131 Tositumomab (Bexxar) in B-Cell Lymphoma, Progressive After Rituximab. Journal of Clinical Oncology. 2005; 23: 712-719.
Vose JM, Bierman PJ, Enke C, et al. Phase I trial of iodine-131 tositumomab with high-dose chemotherapy and autologous stem-cell transplantation for relapsed Non-Hodgkin lymphoma. Journal of Clinical Oncology. 2005;73:461-467.
Friedberg JW, Cohen P, Cheson BD, et al. Bendamustine HCL (Treanda) results in high rate of objective response in patients with rituximab-refractory and alkylator-refractory indolent B-cell Non-Hodgkin lymphoma (NHL): results from a phase II multicenter single-agent study (SDX-105-01). Blood.2005;106:70a, abstract number 229.
Goy A, Younes A, McLaughlin P, et al. Phase II Study of Proteasome Inhibitor Bortezomib in Relapsed or Refractory B-Cell Non-Hodgkin Lymphoma. Journal of Clinical Oncology. 2005; 23: 667-675.
Herbrecht R, Borchmann P, Wilhelm M, et al. Preliminary phase II results of pixantrone (BBR) in combination with cyclophosphamide, vincristine and prednisone in patients with relapsed aggressive Non-Hodgkin lymphoma. Proceedings of the American Society of Hematology. Blood. 2004;104:682a, abstract number 2489.
National Comprehensive Cancer Network. NCCN Clinical Practice Guidelines in Oncology (NCCN Guidelines®) B-Cell Lymphomas Version 4.2020 — August 13, 2020. . Accessed September 10, 20
Jacobsen ED, Sharman JP, Oki Y, et al. Brentuximab vedotin demonstrates objective responses in a phase 2 study of relapsed/refractory DLBCL with variable CD30 expression. Blood 2015;125(9):1394-1402. doi:10.1182/blood-2014-09-598763
Schuster SJ, Bishop MR, Tam CS, et al. Tisagenlecleucel in adult relapsed or refractory diffuse large B-cell lymphoma. N Engl J Med. 2019;380(1):45–56. doi:10.1056/NEJMoa1804980
Neelapu SS, Locke FL, Bartlett NL, et al. Axicabtagene ciloleucel CAR T-cell therapy in refractory large B-cell lymphoma. N Engl J Med. 2017;377(26):2531-2544. doi:10.1056/NEJMoa1707447
US Food and Drug Administration. FDA approves polatuzumab vedotin-piiq for diffuse large B-cell lymphoma. . Published June 10, 2019. Accessed August 28, 2020.
Sehn LH, Herrera AF, Flowers CR, et al. Polatuzumab vedotin in relapsed or refractory diffuse large B-Cell lymphoma. J Clin Oncol. 2020;38(2):155-165. doi:10.1200/JCO.19.00172.
US Food and Drug Administration. FDA approves selinexor for relapsed/refractory diffuse large B-cell lymphoma. . Published June 22, 2020. Accessed August 28, 2020.
Kalakonda N, Maerevoet M, Cavallo F, et al. [Selinexor in patients with relapsed or refractory diffuse large B-cell lymphoma (SADAL): a single-arm, multinational, multicentre, open-label, phase 2 trial](https://www.thelancet.com/journals/lanhae/article/PIIS2352-3026(20%2930120-4/fulltext). Lancet Haematol. 2020;7(7):e511-e522. doi:10.1016/S2352-3026(20)30120-4
US Food and Drug Administration. FDA grants accelerated approval to tafasitamab-cxix for diffuse large B-cell lymphoma. . Published August 3, 2020. Accessed August 28, 2020.
Salles G, Duell J, González Barca E, et al. [Tafasitamab plus lenalidomide in relapsed or refractory diffuse large B-cell lymphoma (L-MIND): a multicentre, prospective, single-arm, phase 2 study](https://www.thelancet.com/journals/lanonc/article/PIIS1470-2045(20%2930225-4/fulltext). Lancet Oncol. 2020;21(7):978-988. doi:10.1016/S1470-2045(20)30225-4PolivyTM [package insert]. South San Francisco, CA: Genentech, Inc; 2019.
https://www.novartis.com/news/media-releases/novartis-provides-update-belinda-study-investigating-kymriah-second-line-treatment-aggressive-b-cell-non-hodgkin-lymphoma