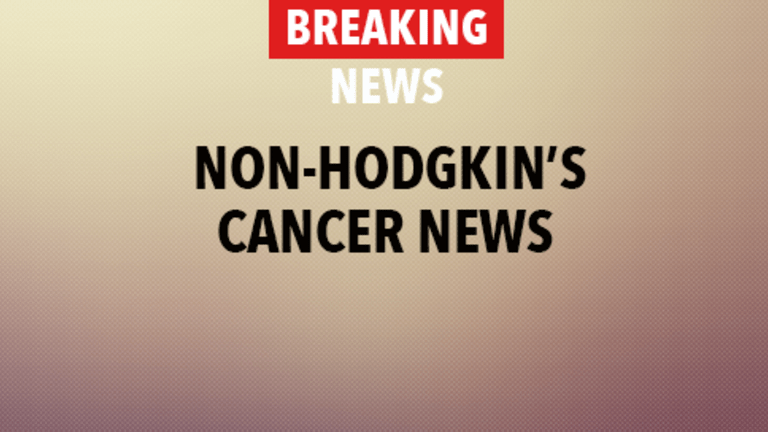 Antibiotic Therapy Effective Against Ocular Adnexal MALT Lymphoma
Antibiotic Therapy Effective Against Ocular Adnexal MALT Lymphoma
According to the results of a study published in the Journal of the National Cancer Institute, treatment with doxycycline reduced or eliminated detectable lymphoma in almost half of patients with ocular adnexal MALT lymphoma.
Mucosa-associated lymphoid tissue (MALT) lymphoma is a type of low-grade non-Hodgkin's lymphoma. MALT lymphoma develops outside of lymph nodes, most commonly in the stomach, salivary glands, lungs, or thyroid.
Treatment of Helicobacter pylori infection with antibiotics results in complete disappearance of lymphoma in some patients with early-stage MALT lymphoma of the stomach. This success prompted researchers to search for other microorganisms that could be responsible for MALT lymphomas that develop outside of the stomach.[1]
Ocular adnexal MALT lymphoma can start in various tissues on or around the eye. It is rarely fatal, but symptoms can interfere with quality of life.
Previous studies have reported that many cases of ocular adnexal MALT lymphoma appear to be linked with a bacterial infection known as Chlamydia psittaci. If Chlamydia psittaci proves to be responsible for at least a subset of cases of ocular adnexal MALT lymphoma, antibiotic treatment of the infection (with a drug such as doxycycline) may also be effective against the associated lymphoma.
To explore the effectiveness of doxycycline in the treatment of ocular adnexal MALT lymphoma, researchers in Italy conducted a study among 27 patients (15 newly diagnosed and 12 who had experienced a relapse).[2] Eleven of the 27 patients tested positive for Chlamydia psittaci. All patients were treated with doxycycline regardless of their Chlamydia psittaci test result*.*
Half the patients have now been followed for at least 14 months.
48% of patients experienced a complete (six patients) or partial (seven patients) disappearance of detectable lymphoma.
Lymphoma improvement occurred in patients who tested positive for Chlamydia psittaci as well as patients who tested negative for Chlamydia psittaci.
Treatment with doxycycline was well tolerated.

Fyarro for Malignant Perivascular Epithelioid Cell Tumor (PEComa)
The U.S. Food and Drug Administration (FDA) has approved FYARRO™ (sirolimus protein-bound particles for injectable suspension) (albumin-bound) for intravenous use for the treatment of adult patients with locally advanced unresectable or metastatic malignant perivascular epithelioid cell tumor (PEComa).
The researchers conclude that doxycycline is a safe and active treatment for patients with ocular adnexal MALT lymphoma. Because some of the patients who responded to doxycycline had tested negative for Chlamydia psittaci, it is possible that a microorganism other than Chlamydia psittaci plays a role in this type of lymphoma. It is also possible that the test for Chlamydia psittaci misclassified some patients.
The researchers caution that additional studies are needed to confirm these findings.
References:
[1] Zucca E, Bertoni F. Chlamydia or Not Chlamydia, That is the Question: Which is the Microorganism Associated with MALT Lymphomas of the Ocular Adnexa? Journal of the National Cancer Institute. 2006;98:1348-1349.
[2] Ferreri AJM, Ponzoni M, Guidoboni M et al. Bacteria-eradicating Therapy with Doxycycline in Ocular Adnexal MALT Lymphoma: A Multicenter Prospective Trial. Journal of the National Cancer Institute. 2006;98:1375-82.
Related News:
Ocular Adnexal Lymphoma Increasing in Frequency (7/12/2006)
Strain of Chlamydia Increases Risk for Ocular Lymphoma (11/9/2005)
Copyright © 2018 CancerConnect. All Rights Reserved.