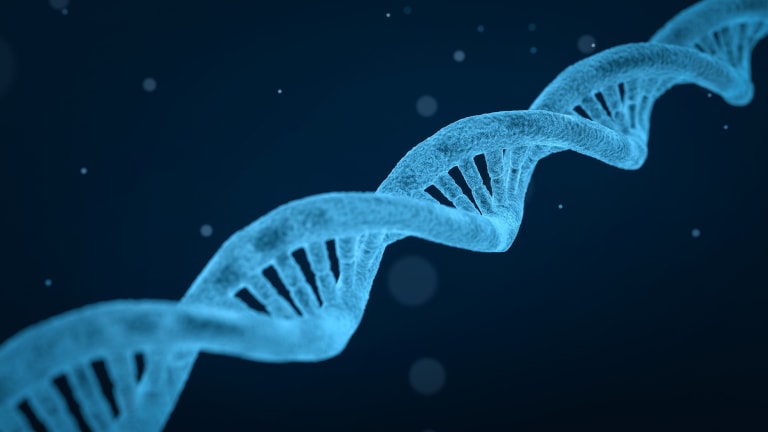 Tissue Agnostic - Genomic Based Treatment – A Paradigm Shift in Cancer Treatment
FDA Approvals of Rozlytrek, Vitrakvi, Jemperli & other "tissue agnostic" cancers shifts cancer treatment toward genomic testing
by Dr. C.H. Weaver M.D. Updated 12/2021
Since 2020 the US Food and Drug Administration (FDA) has granted approval to several novel precision cancer medicines that target specific cancer causing mutations. These tissue agnostic approvals represent a major paradigm shift in how doctors and their patients will need to think about cancer treatment. Until recently we thought of cancer as being defined by its location in the body - moving forward it will be defined by cancer driving mutations or biomarkers. In effect, the biomarker defines the cancer rather than the organ where the cancer began.
According to the FDA Commissioner Dr. Scott Gottlieb, M.D. "These approvals mark another step in an important shift toward treating cancers based on their tumor genetics rather than their site of origin in the body."
The shift away from organ specific treatments creates some unique challenges for cancer patients and their doctors and provides hope to many individuals with hard to treat cancers who can now look to genomic testing as another way to identify their available treatment options.
Cancer is caused by genetic mutations, and these mutations can be detected in the cancer itself or by measuring circulating tumor DNA, or ctDNA, in the blood. Liquid biopsy detection of ctDNA in the blood allows for personalized cancer surveillance based on an individual's unique set of tumor mutations.
Traditionally, the most common way to detect the presence of cancer has been through the use of imaging techniques like computerized tomography (CT) scan, magnetic resonance imaging (MRI), and positron emission tomography (PET). However, these imaging tools are limited in their ability to detect molecular residual disease (MRD), or very small traces of cancer in the body. ctDNA can be detected in the blood long before it appears on a CT or MRI scan.
Recent FDA Approvals
Jemperli (dostarlimab) for dMMR Advanced Solid Cancers
The Food and Drug Administration granted accelerated approval to Jemperli (dostarlimab-gxly) for adult patients with mismatch repair deficient (dMMR) recurrent or advanced solid tumor that have progressed on or following prior treatment.
Microsatellite instability (MSI) is the condition of genetic hypermutability or a predisposition to mutations in cells that results from the bodies impaired DNA mismatch repair (MMR) mechanism. DNA MMR is an essential function and the way the body naturally corrects errors that spontaneously occur during cell division associated DNA replication.
Mismatch Repair Genes work like genetic "spell checkers." When problems occur in these spell-checking MMR genes, it means that areas of DNA start to become unstable, and the body is unable to correct the errors that occur during DNA replication and consequently accumulate errors. The accumulation of errors causes the creation of novel microsatellite fragments that can be measured. The presence of MSI represents evidence that the MMR function is not working normally and predisposition to developing cancer exists. Several cancers may have MSI-H or dMMR identified when NGS testing is performed.
About Jemperli (dostarlimab)
Jemperli (dostarlimab or TSR-042) is a humanized anti-programmed death (PD)-1 monoclonal antibody that binds with high affinity to the PD-1 receptor and effectively blocks its interaction with the ligands PD-L1 and PD-L2. Jemperli is a novel precision cancer immunotherapy drugs that helps to restore the body's immune system in fighting cancer by releasing checkpoints that cancer uses to shut down the immune system. PD-1 and PD -L1 are proteins that inhibit certain types of immune responses, allowing cancer cells to evade an attack by the body's immune cells. 
Jemperli was evaluated in the GARNET Trial in 209 patients with dMMR recurrent or advanced solid tumors who progressed following systemic therapy and had no satisfactory alternative treatment. Overall, 41.6% of refractory patients responded to treatment and 9.1% attainted complete disappearance of their cancer. The median response duration was 34.7 months with 95.4% of patients with duration ≥6 months.
Neurotrophic tyrosine receptor kinase (NTRK) gene fusions.
Vitrakvi (larotrectinib) and Rozlytrek (entrectinib) have been approved for patients with the NTRK gene fusion.
About Rozlytrek
Rozlytrek was evaluated in 54 adult patients with NTRK-positive cancers at various doses and schedules in one of three clinical trials: ALKA, STARTRK-1 (NCT02097810) and STARTRK-2 (NCT02568267). Identification of positive NTRK gene fusion status was determined in local laboratories or a central laboratory using nucleic acid-based tests prior to enrollment.
Among the 54 adult patients, the overall response rate was 57% and the response duration was 6 months or longer for 68% of patients and 12 months or longer for 45% of patients. The most common cancers treated in the trial were sarcoma, non-small cell lung cancer (NSCLC), thyroid, and colorectal cancer.
The most common side effects occurring in at least 20% of patients were fatigue, constipation, dysgeusia, edema, dizziness, diarrhea, nausea, dysesthesia, dyspnea, myalgia, cognitive impairment, increased weight, cough, vomiting, pyrexia, arthralgia, and vision disorder.
Tissue Agnostic Approval for Keytruda
A "tissue agnostic" FDA approval also occurred for Keytruda (pembrolizumab) for adult and pediatric patients with unresectable or metastatic, microsatellite instability-high (MSI-H) or mismatch repair deficient (dMMR) solid tumors that have progressed following prior treatment.
Keytruda (pembrolizumab) for adult and pediatric patients with unresectable or metastatic, microsatellite instability-high (MSI-H) or mismatch repair deficient (dMMR) solid tumors that have progressed following prior treatment and who have no satisfactory alternative treatment options or with MSI-H or dMMR colorectal cancer that has progressed following treatment with a fluoropyrimidine, oxaliplatin, and irinotecan.
The approval was based on data from 149 patients with MSI-H or dMMR cancers enrolled across five clinical trials. Ninety patients had colorectal cancer and 59 patients were diagnosed with one of 14 other cancer types. Patients were treated with Keytruda until unacceptable side effects, or disease progression that was either symptomatic, rapidly progressive, required urgent intervention, or associated with a decline in performance status. A maximum of 24 months of treatment was administered.
The response rate (ORR) to treatment was 39.6% and responses lasted six months or more for 78% percent of those who responded to Keytruda. There were 11 complete responses and 48 partial responses. ORR was similar irrespective of whether patients were diagnosed with colorectal cancer or a different cancer type (46% across the 14 other cancer types).
The identification of MSI-H or dMMR tumor status for the majority of patients (135/149) was prospectively determined using local laboratory-developed, investigational polymerase chain reaction (PCR) tests for MSI-H status or immunohistochemistry (IHC) tests for dMMR. For 14 of the 149 patients, MSI-H status was determined in a retrospective assessment of 415 patients' tumor samples using a central laboratory-developed PCR test.
Additional Recommended Reading:
References
US Food and Drug Administration. FDA approves third oncology drug that targets a key genetic driver of cancer, rather than a specific type of tumor. August 15, 2019.
www.fda.gov/Drugs/InformationOnDrugs/ApprovedDrugs/ucm560040.ht