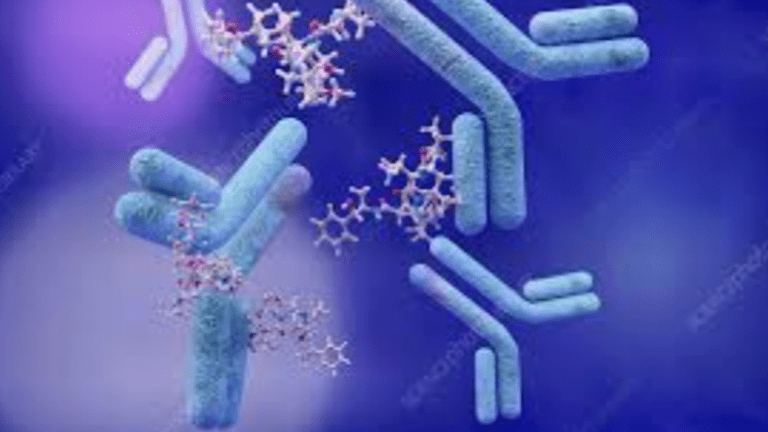 Elranatamab in Multiple Myeloma
Elranatamab Bispecific Antibody Promising for Myeloma-ASCO 2022 Update
The BCMA-targeting humanized bispecific monoclonal antibody elranatamab (PF-06863135) was reported to be well tolerated and have a response rate of 83% in patients with advanced myeloma.4 Following this initial evaluation elranatamab was evaluated at a fixed dose in the Magnetis clinical trial where it is now reported to elicit high response rates when subcutaneously delivered to patients with relapsed/refractory multiple myeloma. updated phase II clinical trial results were presented during the 2022 ASCO Annual Meeting.
About Elranatamab
Bispecific antibody constructs represent an innovative immunotherapy approach that helps the body's immune system target cancer cells and appears very promising for the treatment of multiple myeloma. Bispecific antibodies are antibodies with two arms. One arm of the drug attaches to a specific protein on the cancer cell. The other arm activates immune cells in the patient to kill the cancer cells. 
Elranatamab is a BCMA x CD3 bispecific antibody designed to bind to BCMA on multiple myeloma cells and the CD3 receptor on T-cells, bridging them together and activating T-cell killing of the cancerous myeloma cells.
About the Magnetis MM-3 Phase 2 Trial 
The initial clinical trial was designed to assess the safety tolerability of elranatamab, and determine the optimal dose for additional study. Dose ranging occurred in 30 patients who on average had received 8 prior treatments. The majority (87%) had triple-refractory disease, with nearly all patients (97%) having received prior anti-CD38 therapy. The Magnetis trial evaluated a single dose in two groups of patients; those with prior ADC or CAR T cell treatment and those without.
Patients responded to treatment at all dose levels and there was a dose response effect – higher doses yielded more responses than lower doses. With a median follow up of 3.71 months, initial efficacy results of the established dose showed that the objective response rate for elranatamab was 60.6%.
Within the entire study population, the most common side effects were lymphopenia, low grade cytokine release syndrome, anemia, thrombocytopenia, and neutropenia. No dose-limiting toxicities were identified.
Elranatamab was well tolerated and demonstrated significant anti-myeloma activity and will continue development both as monotherapy and in combination with other anti-myeloma drugs.
Reference
Bahlis NJ, Raje NS, Costello C, et al. Efficacy and safety of elranatamab (PF-06863135), a B-cell maturation antigen (BCMA)-CD3 bispecific antibody, in patients with relapsed or refractory multiple myeloma (MM). Presented at: 2021 ASCO Annual Meeting. June 4-8, 2021. Virtual.
https://www.pfizer.com/news/press-release/press-release-detail/pfizer-presents-first-data-planned-interim-analysis-pivotal