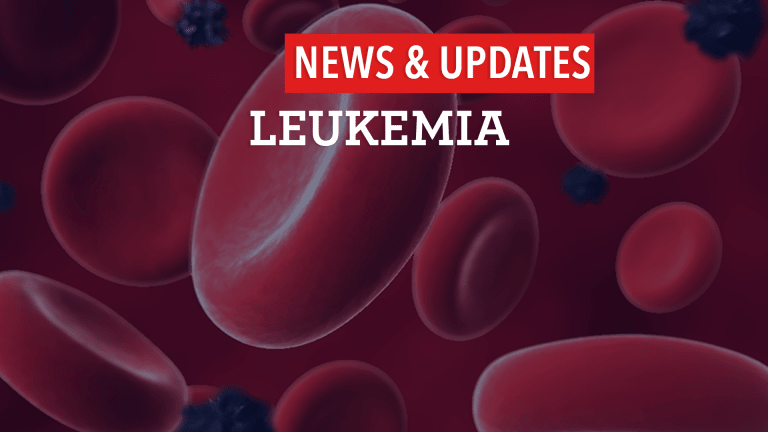 Tibsovo for Treatment of Acute Myeloid Leukemia
Tibsovo approved for treatment of newly diagnosed and relapsed Acute Myeloid Leukemia with an IGH1 mutation
by Dr. C.H. Weaver M.D. updated 5/2022
Tibsovo® (ivosidenib) has been granted approval from the U.S. Food and Drug Administration (FDA) for the treatment of adult patients with with a susceptible isocitrate dehydrogenase-1 (IDH1) mutation as detected by an FDA approved test.
About Acute myeloid leukemia (AML)
Acute myeloid leukemia is diagnosed in approximately 20,000 individuals each year in the United States. It is an aggressive leukemia, with the lowest survival rates of any acute leukemias. AML prevents certain immune cells from developing properly, leaving them in immature stages. These cancerous cells, referred to as "blasts", are not able to fight infection as intended, and rapidly accumulate in the body. This crowds out other blood cells so that they are not able to carry out their essential functions.
With currently available treatments approximately 27 percent of patients diagnosed with AML will survive five years or more. Disease recurrence occurs in most patients within three years of diagnosis. Older individuals diagnosed with AML fare worse and only about one-third of those older than age 60 are able to tolerate the intensive chemotherapy required to achieve optimal results.1-8
About Tibsovo® (ivosidenib)
Tibsovo is an oral, targeted inhibitor of the IDH1 enzyme, and is the first and only FDA-approved therapy for patients with AML and an IDH1 mutation which is present in approximately 6-10% of AML patients. Tibsovo works by decreasing the body's abnormal production of the oncometabolite 2-hydroxyglutarate (2-HG) which will eventually restore the ability of cancerous cells to differentiate.
Precision cancer medicines that target specific genomic abnormalities continue to be developed in AML and other cancers giving patients an ever expanding number of treatment options. Ongoing clinical trials will ultimately determine how best to use Tibsovo alone or in combination with other medications.
Recurrent AML
Data leading to the FDA approval for recurrent AML was from a trial that included 174 patients with relapsed or refractory AML with the IDH1 mutation. After a median follow-up of 8.3 months, nearly a third of Tibsovo treated patients (32.8 percent) experienced a complete remission that lasted an average of 8.2 months.7
Newly Diagnosed AML
The initial approval of Tibsovo was based on a clinical trial in newly diagnosed individuals with AML at least 75 years old who had other health conditions that prevented them from receiving aggressive chemotherapy. Twelve (43%) of 28 patients achieved a complete remission following treatment with Tibsovo.8
In May 2022 the FDA approved Tibsovo in combination with azacitidine based on results of the AGILE clinical trial which evaluated the effectiveness and safety of Tibsovo in combination with azacitidine compared with placebo in combination with azacitidine, in adults with previously untreated IDH1-mutated AML who were not candidates for intensive chemotherapy (≥75 years old or who have comorbidities that preclude the use of intensive induction chemotherapy). 
Patients receiving Tibsovo were 3 times as likely to have a remission and their median survival duration was 24 months compared to 8 months with azacitidine alone.
Side Effects of Tibsovo
Diarrhea, fatigue, edema, decreased appetite, nausea, joint, muscle, and abdominal pain have all been reported with Tibsovo. Prescribing information contains a Boxed Warning alerting health care professionals and patients about the risk of differentiation syndrome which may be life-threatening or fatal.
References:
FDA Grants Approval of TIBSOVO®, the First Oral, Targeted Therapy for Adult Patients with Relapsed/Refractory Acute Myeloid Leukemia and an IDH1 Mutation. Agios. Published July 20, 2018. Accessed July 20, 2018. .
Döhner H, et al. Acute myeloid leukemia. N Engl J Med. 2015;373(12):1136-1152.
National Cancer Institute (2018). Adult Acute Myeloid Leukemia Treatment (PDQ®)–Patient Version. . Accessed July 2018.
National Cancer Institute (2018). Acute Myeloid Leukemia – SEER Stat Fact Sheets. . Accessed July 2018.
Preisler HD, et al. The frequency of long-term remission in patients with acute myelogenous leukaemia treated with conventional maintenance chemotherapy: a study of 760 patients with a minimal follow-up time of 6 years. Br J Haematol. 1989;71:189-194.
Schiffer CA, et al. Long-term follow-up of Cancer and Leukemia Group B studies in acute myeloid leukemia. Cancer. 1997;80:2210-2214.
American Cancer Society (2018). Typical Treatment of Most Types of Acute Myeloid Leukemia (Except Acute Promyelocytic M3). . Accessed July 2018.