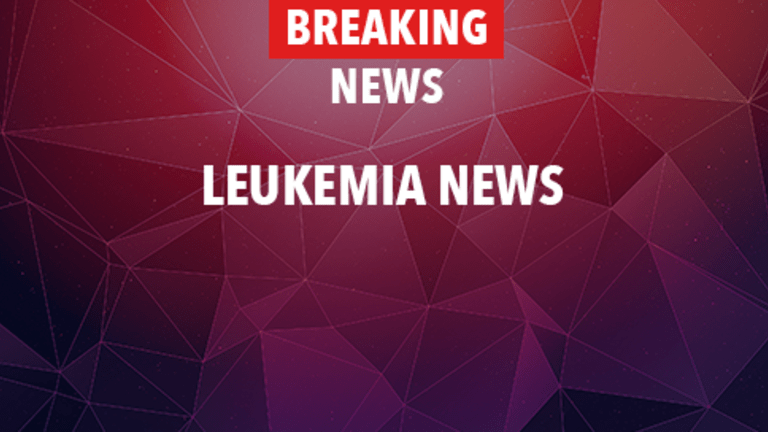 Nexavar® May Be More Effective in AML with Specific Mutations
Nexavar® May Be More Effective in AML with Specific Mutations
According to an article recently published in the Journal of the National Cancer Institute, the agent Nexavar® (sorafenib) appears to be effective in the treatment of acute myelogenous leukemia (AML) with specific mutations referred to as FLT3-ITD mutations.
Acute myeloid leukemia is a cancer of the bone marrow (spongy portion found in the middle of bones) and blood characterized by the rapid, uncontrolled growth of immature white blood cells known as myelocytes. The disease is more common in adults than in children; average age at diagnosis is more than 65 years.
Approximately 30% of patients with AML have an FLT3-ITD mutation, which affects a biologic pathway involved in cellular replication. Because Nexavar targets pathways within the cell that may be associated with this mutation, researchers conducted an early-phase clinical trial to evaluate its potential effects on outcomes among patients with this mutation.
The study included 16 patients with recurrent AML who were treated with Nexavar and tested for FLT3-ITD mutations.
Among patients with the FLT3-ITD mutation:
Cancer cells in the circulating blood were reduced from 81% prior to treatment with Nexavar to 7.5% following treatment.
Cancer cells in the bone marrow were reduced from 75.5% prior to treatment with Nexavar to 34% following treatment.
Patients who did not have the FLT3-ITD mutation did not experience a significant reduction in cancer cells following treatment with Nexavar.
The researchers concluded: "Sorafenib may have therapeutic efficacy in AML patients whose cells harbor FLT3-ITD mutations." Future studies will undoubtedly help determine the effectiveness of Nexavar in this patient population.
Patients with recurrent AML may wish to speak with their physician regarding their individual risks and benefits of participation in a clinical trial further evaluating Nexavar or other promising therapeutic approaches. Two sources of information regarding ongoing clinical trials include the National Cancer Institute (www.cancer.gov) and www.eCancerTrials.com.
Reference: Zhang W, Konopleva M, Shi Y-x, et al. Mutant FLT3: A direct target of sorafenib in acute myelogenous leukemia. Journal of the National Cancer.Institute [early online publication]. January 29, 2008. DOI: doi:10.1093/jnci/djm328.
Copyright Leukemia Information Center on CancerConsultants.com
Copyright © 2018 CancerConnect. All Rights Reserved.