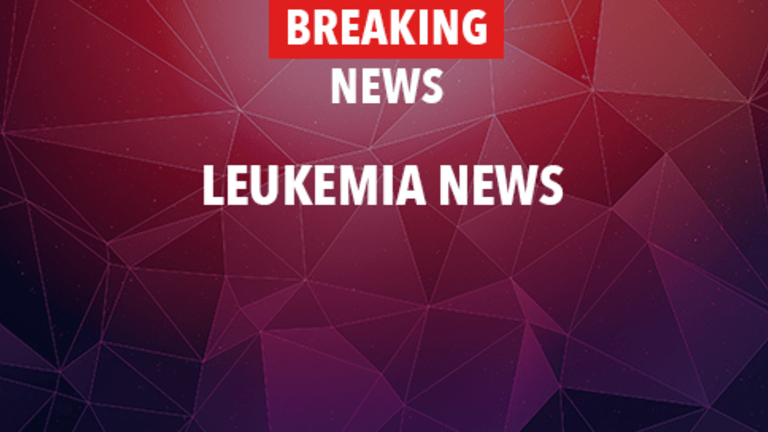 Modified Regimen Reduces Neutropenia in CLL
Modified Regimen Reduces Neutropenia in CLL.
According to results recently presented at the 42nd annual meeting of the American Society of Clinical Oncology (ASCO), modified doses of the regimen including Rituxan® (rituximab), Fludara® (fludarabine), and cyclophosphamide-referred to as mFCR-provides high anticancer activity with fewer side effects in untreated chronic lymphocytic leukemia.
Chronic lymphocytic leukemia (CLL) is the most common form of adult leukemia. The American Cancer Society estimates that approximately 8,000 people will be diagnosed with CLL this year. Currently, there are approximately 60,000 people in the U.S. living with CLL.
CLL is characterized by the production of atypical lymphocytes. Lymphocytes are specialized immune cells that exist in two forms: B- and T-cells. These cells are produced in the bone marrow and each serves a specific function in helping the body fight infection.
The large majority of CLL cases involve mature B-lymphocytes that tend to live much longer than normal. B-lymphocytes accumulate in the blood, bone marrow, lymph nodes, and spleen. This results in overcrowding of these areas and suppression of the formation and function of blood and immune cells. Additionally, the cancerous lymphocytes themselves do not function normally, leading to a further decrease in the body's ability to fight infection.
FCR is a common treatment regimen for CLL, however, it is associated with high levels of the side effect neutropenia. Neutropenia is an abnormally low level of specific immune cells that makes patients susceptible to life-threatening infections.

Cooking for Life
A new cookbook offers recipes bursting with flavor and health-boosting nutrients.
Researchers from the University of Pittsburgh Cancer Centers recently conducted a study to determine whether lower doses of Fludara and cyclophosphamide combined with higher doses of Rituxan (the mFCR regimen) are as effective as FCR with less incidence of severe neutropenia. The mFCR regimen was used as initial treatment of 20 patients with CLL.
100% of patients achieved an anticancer response.
Complete responses (CR-complete disappearances of detectable cancer) were achieved in 68% of patients.
Partial responses (partial disappearances of detectable cancer) were achieved in 32% of patients.
Severe neutropenia occurred in only 10.5% of treatment courses.
There were no episodes of neutropenia accompanied by a fever.
The researchers concluded that mFCR provides high activity in previously untreated CLL, with 100% of patients responding. Furthermore, severe neutropenia was significantly reduced compared to FCR and treatment was well tolerated. Longer follow-up will provide additional long-term data.
Reference: Tarhini A, Land S, Lim F, et al. Early Results of Modified Fludrabine, Cyclophosphamide, and Rituximab (mFCR) for Patients with Previously Untreated Advanced Chronic Lymphocytic Leukemia (CLL). Proceedings from the 42nd annual meeting of the American Society of Clinical Oncology. Atlanta, Ga. June 2006. Abstract # 6599.
Copyright © 2018 CancerConnect. All Rights Reserved.