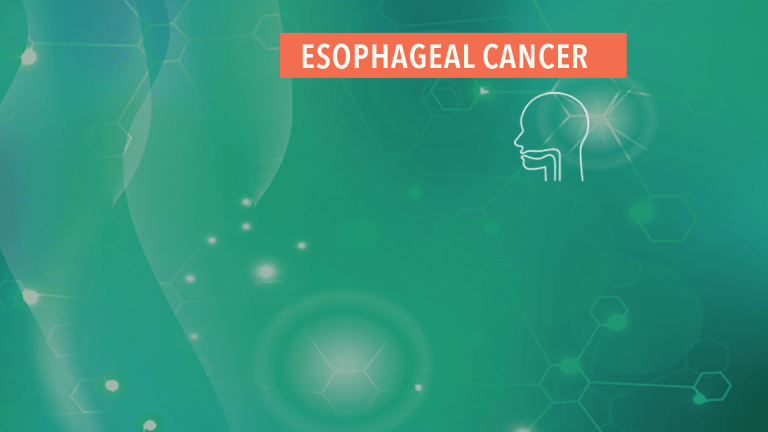 Treatment of Stage II - III Esophageal Cancer
Neoadjuvant treatment emerges as standard of care for stage II - III esophageal cancer.
by C.H. Weaver M.D. updated 6/2022
Optimal treatment of patients with stage II - III esophageal cancer often requires more than one therapeutic approach. Thus, it is important for patients to be treated at a medical center that can offer multi-modality treatment involving surgeons, medical oncologists, radiation oncologists, medical gastroenterologists and nutritionists.
The treatment of patients with stage II - III or locally advanced esophageal cancer may consist of surgery, radiation, chemotherapy or a combination. The goal of treatment is cure and this currently requires surgical removal of the cancer.
Stage II esophageal cancer invades into or through the muscular wall of the esophagus, but not into nearby local structures (IIA). When there is regional lymph node involvement with any extent of primary cancer but no invasion of local structures, this is called stage IIB.
Stage III esophageal cancer invades through the wall of the esophagus and has spread to the lymph nodes and/or invaded adjacent structures.
Some patients with stage III esophageal cancer with extensive local and lymph node spread cannot be treated with surgery and are often included in clinical trials along with patients with metastatic stage IV esophageal cancer to evaluate new chemotherapy regimens.
Recent clinical trial results suggests that optimal treatment of patients with stage II - III esophageal cancer consists of neoadjuvant chemotherapy administered prior to surgical removal of the cancer.  Combined chemotherapy and radiation therapy is usually reserved for patients who are not able or do not wish to undergo major surgery.
Neoadjuvant Therapy (Treatment before Surgery)
Chemotherapy and/or radiation therapy administered prior to surgery is referred to as neoadjuvant therapy. The goal of neoadjuvant therapy is to decrease the size of the cancer, making it easier to remove with surgery. 
According to study results released at ASCO GI 2022 neoadjuvant chemotherapy should become the standard of care for treating stage IB-III "locally advanced" esophageal squamous cell carcinoma.1
Researchers compared neoadjuvant docetaxel, cisplatin and fluorouracil (DCF) to CF and CF plus radiotherapy in 601 patients with stage IB-III cancer. The median age was 65 (range, 30-75) years, 88% were men and 63% had stage III disease. After neoadjuvant treatment 183 patients treated with DCF, 185 with CF, and 178 with CF-RT proceeded to surgery.
The neoadjuvant DCF treatment approach delayed cancer progression and prolonged survival . At a median follow-up of 4.2 years, the average survival duration was 7.0 years for the CF-RT, and 5.6 years for the CF treated patients but not reached for the DCF treated patients. The 3-year survival rates were 72% for the DCF neoadjuvant treatment approach compared to 68%, and 63%, respectively for CF and CF-RT. Time to cancer progression was 5.3 years following DCF – twice as long as CF-RT or CF.1
Neoadjuvant and Adjuvant Treatment
Researchers have also evaluated the combination of neoadjuvant low-dose chemotherapy prior to surgery followed by additional adjuvant chemotherapy after surgery. In the largest clinical trial published, 440 patients with stage II-IV esophageal cancer received treatment with surgery alone or with low-dose neoadjuvant chemotherapy followed by surgery and additional chemotherapy. One year following treatment, the survival rate was 59% for those who received chemotherapy and 60% for those who had surgery alone; at 2 years, survival was 35% and 37%, respectively. In this clinical trial, pre-operative chemotherapy with a combination of Platinol® and fluorouracil did not improve overall survival among patients with squamous or adenocarcinoma of the esophagus compared to treatment with surgery alone.
Radiation Therapy and Chemotherapy as Primary Treatment
Patients with stage II esophageal cancer who cannot or who do not want to undergo surgery may be treated with combined chemotherapy and radiation therapy. Chemotherapy consists of anti-cancer drugs that have the ability to kill cancer cells. Chemotherapy and radiation therapy may act together to increase the destruction of cancer cells. The results of several clinical studies using concurrent chemotherapy and radiation therapy in esophageal cancer patients have suggested that this strategy may improve remission rates and prolong survival. However, there have been no clinical studies directly comparing combined chemotherapy and radiation therapy with surgery alone for the treatment of patients with stage II esophageal cancer.
In one clinical trial, stage II esophageal cancer patients who received combined chemotherapy and radiation therapy experienced a 5-year survival rate of 20% with local cancer recurrences occurring in 45% of patients. In another clinical trial, 129 patients with stage II and III esophageal cancer were randomly assigned to receive radiation therapy alone or radiation therapy and chemotherapy. The majority of patients had squamous cell cancer and approximately 70% had stage II cancer of the esophagus. Chemotherapy consisted of the combination Platinol® and fluorouracil. The combined chemotherapy and radiation therapy treatment was associated with a 5-year survival of 27%, compared to 0% for patients receiving radiation therapy alone. The number of local recurrences and distant relapses were fewer in patients receiving combined therapy than in patients receiving radiation therapy alone. The results of this trial indicate that the survival of stage II patients receiving combined therapy is slightly better than 20% and that survival of patients with stage III cancer receiving combined therapy would be worse.
Primary Treatment with Surgery Alone
It is difficult to get accurate information about outcomes for patients with stage II esophageal cancer, as most published clinical studies have pooled together the results of patients with stage I-III cancer. In one large clinical study of 160 patients, the average survival duration was 11 months following treatment with surgery alone. In another study involving 110 patients with squamous cell cancer and 124 with adenocarcinoma, the average survival was 16 months, the 5-year survival rate was 20% and 6% of patients died from complications of surgery. The results of this trial indicate that in general, patients with stage IIA cancer experience a better than 20% survival and patients with stage IIB cancer experience a slightly worse outcome. In one study from Japan, the average survival of 14 patients with stage II esophageal cancer following surgery alone was 25 months.
Strategies to Improve Treatment
The progress that has been made in the treatment of esophageal cancer has resulted from improved patient participation in clinical studies. Future progress in the treatment of esophageal cancer will result from continued participation in appropriate studies. Currently, there are several areas of active exploration aimed at improving the treatment of esophageal cancer.
New Neoadjuvant Combination Regimens: Several newer chemotherapeutic drugs and immunotherapy have demonstrated an ability to kill esophageal cancer cells in patients with advanced cancer. Research is ongoing to develop and explore single or multi-agent  regiments. 
References
Kato K, Ito Y, Daiko H, et al. A randomized controlled phase III trial comparing two chemotherapy regimen and chemoradiotherapy regimen as neoadjuvant treatment for locally advanced esophageal cancer, JCOG1109 NExT study. Presented at ; January 20-22, 2022. Abstract 238.