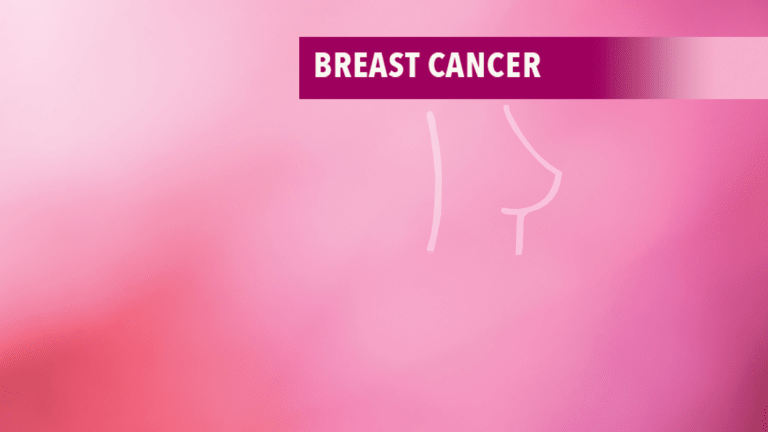 Treatment of Breast Carcinoma in Situ
DCIS treatment consists of surgery and/or radiation and the development of an early detection-prevention plan.
by Dr. C.H. Weaver M.D. updated 8/2022
Ductal carcinoma in situ (DCIS) is the earliest possible clinical diagnosis of breast cancer and is frequently diagnosed with screening mammography that has detected small areas of calcification in the breast. Patients rarely suspect that they have breast cancer with this stage cancer. Diagnoses of DCIS increased greatly once mammography became widespread, and DCIS now accounts for up to one-quarter of all breast cancer diagnoses in the United States.1
Treatment of DCIS is highly effective and consists of primary treatment of the breast with surgery and/or radiation and the development of an early detection-prevention plan for the contralateral breast based on accurate risk assessment and genetic testing. Research shows that over 98% of women survive greater than 15 years from treatment. 
There are two types of breast carcinoma in situ: ductal carcinoma in situ (DCIS) and lobular carcinoma in situ (LCIS). DCIS is a very early stage of breast cancer in which the abnormal cells are confined to the lining of breast ducts. If not treated, some cases of DCIS cases will progress to invasive cancer. LCIS, in contrast, is not believed to be a direct cancer precursor, but does indicate that a woman is at increased risk of developing breast cancer. The role of early treatment is less clear for patients with LCIS.
For more information, go to Lobular Carcinoma In Situ.
The Role of Surgery For DCIS
Mastectomy treatment of DCIS results in cure rates of 98 to 99%. Because of the success of mastectomy, doctors began performing more limited surgery in order to preserve more of the breast.  Breast-conserving therapy (BCT) is a reasonable options for most women with DCIS. Mastectomy is overly aggressive treatment for many women and most women are candidates for BCT. BCT has less morbidity but is associated with a higher risk of local recurrence. 2,3,4,16-24
Total Mastectomy: Total mastectomy involves complete removal of the breast and is associated with a cure rate of nearly 98-99%. Women treated with total mastectomy require no additional treatment to the affected breast. Women treated with mastectomy are candidates for breast reconstruction; immediate reconstruction is usually preferred.
Breast-Conserving Surgery (BCS): The combination of surgical lumpectomy and radiation is called breast conserving surgery and has been used successfully to treat DCIS over the last 40 years. BCS reduces the risk of recurrence compared to treatment with a wide surgical excision without radiation. The goal of treatment for women with DCIS is breast conservation with an optimal cosmetic effect and a minimum risk of subsequent invasive or in situ cancer recurrence.
For some patients with small cancers and wide surgical margins, surgery alone is probably curative, with an extremely low rate of recurrence. However, in general, most patients undergoing breast-conserving surgery will probably be advised to receive radiation therapy with or without hormonal treatment for maximum prevention of recurrences.2-4
Axillary lymph node dissection is not routinely performed for DCIS because it's uncommon for DCIS to involve the lymph nodes. In certain situations, however, sentinel lymph node biopsy may be considered.
What is DCIS with Microinvasion?
DCIS-MI (DCIS with microinvasion) means that a few of the cancer cells have already started to break through the wall of the duct which essentially makes DCIS-MI a stage I breast cancer.
Ductal carcinoma in situ with microinvasion can be more challenging for balancing the risks of over treatment versus under treatment. Analyses of 134,569 women compared DCISM, DCIS, and stage T1a invasive breast cancer. DCISM is likely to be ER+ or PR+ and more likely to be HER2+. Following treatment with surgery and radiation the overall survival of women with DCIS is similar but DCIS-MI is more likely to recur. Currently, evaluation of the axilla with sentinel lymph node biopsy (SLNB) remains standard care for any patient with DCISM.
Role of Radiation Therapy For DCIS
Patients treated with mastectomy generally do not need additional treatment with radiation therapy. When DCIS is treated with breast-conserving surgery, additional treatment with radiation therapy has been shown to reduce the risk of cancer recurrence. The benefits provided by radiation therapy, however, may vary depending on the underlying biology of the DCIS.5
In an observational study of 140,366 patients with DCIS the 15-year breast cancer mortality rate was 1.7 percent for women treated with lumpectomy and radiation versus 2.3 percent for patients treated either with lumpectomy alone.25
In another study 660 women with DCIS who underwent surgical excision, hormone therapy if indicated and no radiation were divided into two groups: those considered at a low to intermediate risk of developing a recurrence (group A) and those considered to be at an intermediate to higher risk of developing a recurrence (group B).
Follow-up for these two groups of women was approximately 12 years. The overall incidence of recurrences in the same breast as the initial cancer (ipsilateral breast cancer recurrence) continued to increase as time progressed throughout the study time period.
Ipsilateral breast cancer recurrences occurred in 14% of women in group A, and 25% of women in group B. In both groups, over 50% of cancer recurrences were invasive.
The researchers concluded that recurrence rates continue to increase, even after 12 years, among patients diagnosed with DCIS who do not receive radiation therapy following surgery as part of their initial treatment and post lumpectomy radiation has become the standard.4-6
Evaluation of Contralateral "unaffected breast"
All individuals diagnosed with DCIS need to have mammography or an MRI performed on the contralateral breast without DCIS to ensure both breasts are not affected. Studies suggest MRI may be more effective for DCIS detection than a mammogram.7
What is the Risk of CIS Progression to Invasive Breast Cancer?
The probability that DCIS will progress to invasive cancer varies widely among women. Research shows that in general women with DCIS tend to significantly overestimate their risks of a cancer recurrence and/or spread of cancer from its site of origin. Many women with newly diagnosed DCIS have inaccurate perceptions of the breast cancer risks that they face, and anxiety is particularly associated with these inaccurate perceptions. Women should discuss their diagnosis and subsequent risks of recurrences with their healthcare provider to ensure they have an accurate understanding of the risk of recurrence and have a plan in place to reduce this risk.8
Age appears to be an important predictor; researchers found that 26% of women younger than age 45 years had a recurrence of DCIS or invasive breast cancer in the same breast, compared to only 8.6% of older women 5 years after treatment with BCS.9
Increased Risk of Second Cancers Following In Situ Breast Cancer
Women who have been diagnosed with in situ breast cancer (either DCIS or LCIS) have a higher risk of developing another breast cancer than women in the general population.9 They should undergo genetic testing for hereditary breast cancer, regular breast evaluation and consider breast cancer prevention with hormonal therapy.
Studies have reported the risk of developing DCIS or invasive breast cancer in the opposite breast is twice that of women without a history of breast cancer and ranges from 5-10% at 5 years and is ~ 10% at 10 years and the risk persists for 20 years.9,10
Because the risk of developing a contralateral breast cancer increases over time a follow up plan should be developed that includes regular evaluation and mammography. Some women opt to have a contralateral prophylactic mastectomy (CPM). Despite having a low breast cancer mortality rate, women with DCIS are increasingly undergoing CPM which almost eliminates the risk of contralateral breast cancer.11
Role of Hormonal Therapy For DCIS
Among women who have estrogen receptor-positive DCIS of the breast, adjuvant (post-surgery) treatment with hormonal therapy may reduce the risk of subsequent breast cancer.12,13
Estrogen is a female hormone produced mainly by the ovaries. Many organs in the body are composed of cells that respond to or are regulated by exposure to estrogen. Cells in the breast, uterus and other female organs have estrogen receptors and when exposed to estrogen, are stimulated to grow. When cells that have estrogen receptors become cancerous, the growth of these cancer cells can be increased by exposure to estrogen. The basis of hormonal therapy as a treatment for breast cancer is to block or prevent the cancer cells from being exposed to estrogen.
Removal of the source of estrogen production, the ovaries, is one effective approach to eliminating estrogen production in premenopausal women, and is commonly used in many countries. Another approach is to utilize drugs to block estrogen receptors and prevent the estrogen-stimulated growth of the breast cancer cells.
The NSABP B-24 clinical trial clearly demonstrated that Tamoxifen reduces the risk of developing another breast cancer.11 More recently studies suggest that Arimidex® (anastrozole) is more effective than Tamoxifen in prevention of recurrence. Tamoxifen blocks estrogen from attaching to cancer cells, while Arimidex suppresses the body's production of estrogen overall.13
In a study that included 3,104 patients who had undergone treatment for DCIS with lumpectomy and radiation 93.5% of patients of Arimidex treated patients did not have a recurrence after 10 years compared to 89.2% of those treated with Tamoxifen and fewer patients taking Arimidex died due to breast cancer or developed invasive breast cancer.
Oncotype DX Genomics Testing
As research on DCIS has increased, it has become apparent that the underlying biology of DCIS can vary substantially among patients. Researchers in the field of genomics are working on characterizing this variability, with the goal of providing more-personalized treatment.
The term genomics generally refers to the study of the entire genome (all of the DNA in an organism). Genomics can consider multiple genes and how they interact with one another and the environment to affect health.
The Oncotype DX breast cancer test was originally developed for use in certain groups of women with early-stage, invasive breast cancer, but it's now possible to also use the test to generate a DCIS recurrence score—an indicator of the likelihood that DCIS will recur after treatment with lumpectomy alone.
The test evaluates the activity of certain genes in a sample of tumor tissue and generates a DCIS Score. The higher the score, the greater the risk of cancer recurrence. Having information about risk of recurrence may help guide decisions about post-surgery treatment of DCIS.14
Results from a study of the DCIS score involving 327 women with DCIS who had been treated with lumpectomy but had not received radiation therapy have been published.14
Three-quarters of the patients had a low risk of recurrence based on the DCIS score. For these women the likelihood of any kind of local recurrence (either DCIS or invasive breast cancer) was 12 percent, and likelihood of a recurrence that involved invasive breast cancer was 5 percent. By comparison, among women with a high risk of recurrence based on the DCIS score, the likelihood of any kind of local recurrence was 27 percent, and the likelihood of a recurrence that involved invasive breast cancer was 19 percent.
These results suggest that the Oncotype DX DCIS score provides information about the risk of recurrence after breast-conserving surgery for DCIS. This information could help guide decisions about the need for postoperative radiation therapy following treatment with lumpectomy. Research in genomics is expanding at a rapid rate and will have a profound effect on many aspects of disease prevention, diagnosis, and treatment. Diseases such as cancer are remarkably complex; genomics provides researchers and physicians with tools to explore and address these complexities and help individualize treatment decisions.
References:
Kerlikowske K. Epidemiology of ductal carcinoma in situ. Journal of the National Cancer Institute Monographs. 2010;41:139-41.
Song J, Gadd M, Gelman R, et al. Wide excision alone for ductal carcinoma in situ (DCIS) of the breast. Proceedings from the 2003 San Antonio Breast Cancer Symposium. December 2003. Abstract #15.
UK Coordinating Committee on Cancer Research (UKCCCR) Ductal Carcinoma in Situ (DCIS) Working Party on Behalf of DCIS Trialists in the UK, Austaralia, and New Zealand. The Lancet. 2003;362:95-102.
Bijker N, Meijnen P, Peterse JL, et al. Breast-conserving treatment with or without radiotherapy in ductal carcinoma-in-situ: Ten year results of European Organisation for Research and Treatment of Cancer Randomized Phase III Trial 10853-A study by the EORTC Breast Cancer Cooperative Group and EORTC Radiotherapy Group. Journal of Clinical Oncology. 2006;24:3381-3387.
Goodwin A, Parker S, Ghersi D, Wilcken N. Post-operative radiotherapy for ductal carcinoma in situ of the breast. Cochrane Database Syst Rev. 2009;4:CD000563.
Solin L, Gray R, Hughes L, et al. Surgical excision without radiation for ductal carcinoma in-situ of the breast: 12-year results from the ECOG-ACRIN E5194 study. Journal of Clinical Oncology. Published early on-line September 14, 2015. doi: 10.1200/JCO.2015.60.8558.
Kuhl C, Schrading S, Bieling H, et al. MRI for diagnosis of pure ductal carcinoma in situ: a prospective observational study. *The Lancet.*2007;370:485-492.
Partridge A, Adloff K, Blood E, et al. Risk perceptions and psychosocial outcomes of women with ductal carcinoma in situ: longitudinal results from a cohort study. Journal of the National Cancer Institute [early online publication]. February 12, 2008. DOI: 10.1093/jnci/djn010.
Journal of Clinical Oncology, Vol 18, No 2, pp 296-306, 2000.
Soerjomataram I, Louwman WJ, van der Sangen MJC, Roumen RMH, Coebergh JWW. Increased Risk of Second Malignancies after In Situ Breast Carcinoma in a Population-Based Registry. British Journal of Cancer. 2006;95:393-397.
Tuttle TM, Jarosek S, Habermann EB, et al. Increasing rates of contralateral prophylactic mastectomy among patients with ductal carcinoma in situ. Journal of Clinical Oncology. 2009; 27: 1362-1367.
Allred DC, Anderson SJ, Paik S et al. Adjuvant tamoxifen reduces subsequent breast cancer in women with estrogen receptor-positive ductal carcinoma in situ: a study based on NSABP protocol B-24. Journal of Clinical Oncology. Early online publication March 5, 2012.
Margolese RG, Cecchini RS, Julian TB, et al. Primary results, NRG Oncology/NSABP B-35: A clinical trial of anastrozole (A) versus tamoxifen (tam) in postmenopausal patients with DCIS undergoing lumpectomy plus radiotherapy. Journal of Clinical Oncology. 33, 2015 (suppl; abstr LBA500).
Solin LJ, Gray R, Baehner FL et al. A Quantitative Multigene RT-PCR Assay for Predicting Recurrence Risk after Surgical Excision Alone without Irradiation for Ductal Carcinoma In Situ (DCIS): A Prospective Validation Study of the DCIS Score from ECOG E5194. Presented at the 2011 CTRC-AACR San Antonio Breast Cancer Symposium. December 6-10, 2011. Abstract S4-6

Meijnen P, Oldenburg HS, Peterse JL, et al. Clinical outcome after selective treatment of patients diagnosed with ductal carcinoma in situ of the breast. Ann Surg Oncol 2008; 15:235

Wapnir IL, Dignam JJ, Fisher B, et al. Long-term outcomes of invasive ipsilateral breast tumor recurrences after lumpectomy in NSABP B-17 and B-24 randomized clinical trials for DCIS. J Natl Cancer Inst 2011; 103:478.

Cutuli B, Cohen-Solal-le Nir C, de Lafontan B, et al. Breast-conserving therapy for ductal carcinoma in situ of the breast: the French Cancer Centers' experience. Int J Radiat Oncol Biol Phys 2002; 53:868.

Vargas C, Kestin L, Go N, et al. Factors associated with local recurrence and cause-specific survival in patients with ductal carcinoma in situ of the breast treated with breast-conserving therapy or mastectomy. Int J Radiat Oncol Biol Phys 2005; 63:1514.

Solin LJ, Fourquet A, Vicini FA, et al. Long-term outcome after breast-conservation treatment with radiation for mammographically detected ductal carcinoma in situ of the breast. Cancer 2005; 103:1137.

Fisher B, Land S, Mamounas E, et al. Prevention of invasive breast cancer in women with ductal carcinoma in situ: an update of the National Surgical Adjuvant Breast and Bowel Project experience. Semin Oncol 2001; 28:400.

Narod SA, Iqbal J, Giannakeas V, et al. Breast Cancer Mortality After a Diagnosis of Ductal Carcinoma In Situ. JAMA Oncol 2015; 1:888.