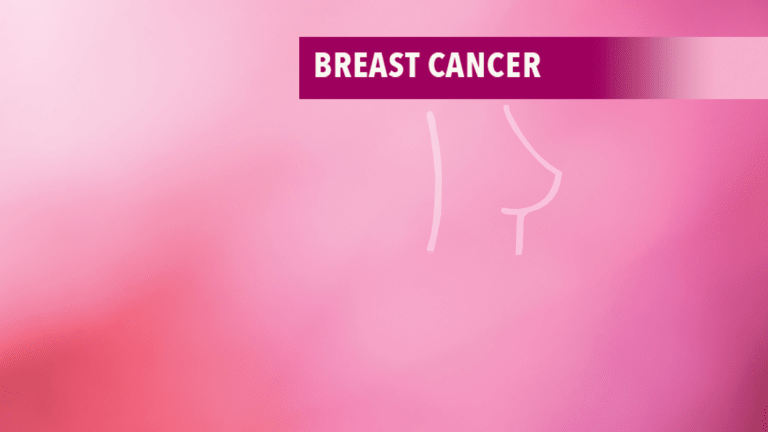 Lobular Carcinoma in Situ An Overview
What is lobular carcinoma in situ and how is it treated?
by Dr. C.H. Weaver M.D. updated 6/2021
Lobular carcinoma in situ (LCIS) is an area (or areas) of abnormal cell growth that occurs in the lobules of the breast that increases an individual's risk of developing invasive breast cancer. Lobules are the milk-producing glands at the end of breast ducts. Individuals diagnosed with LCIS tend to have more than one lobule affected.
LCIS is not a true breast cancer but an indication that an individual is at higher-than-average risk for developing an invasive breast cancer at some point in the future.
LCIS is "multifocal," meaning that multiple lobules have areas of abnormal cell growth inside them in more than half of women diagnosed with the condition. In about one-third of women with LCIS, the other breast will be affected
LCIS is usually diagnosed before menopause, most often between the ages of 40 and 50. Less than 10% of women diagnosed with LCIS have already gone through menopause. LCIS is extremely uncommon in men.
Treatment of LCIS
The treatment of LCIS is somewhat controversial. LCIS is thought to be an indicator for an increased risk of developing invasive breast cancer, but may not be a direct precursor to invasive breast cancer. This abnormality is generally widely distributed throughout the breast and frequently occurs in both breasts simultaneously.
The following is a general overview of the treatment of LCIS. Circumstances unique to your situation and prognostic factors of your cancer may ultimately influence how these general treatment principles are applied. The information on this Web site is intended to help educate you about your treatment options and to facilitate a mutual or shared decision-making process with your treating cancer physician.
From long-term retrospective studies, it is estimated that approximately 25% of patients with LCIS will develop invasive breast cancer within 25 years of diagnosis. Thus, this diagnosis is being used to identify patients at high risk of subsequently developing invasive breast cancer. Current approaches for management of LCIS include surgical removal of the LCIS or treatment with anti-estrogens to reduce the risk of developing invasive cancer.
Observation only after Excisional Biopsy
Observation is a generally accepted form of management for patients with LCIS. Many patients have received no further treatment following initial surgical removal of LCIS for diagnosis. In one study, researchers from the National Surgical Adjuvant Breast and Bowel Project (NSABP) evaluated 182 patients with LCIS. With a 5-year follow-up, the risk of developing invasive breast cancer after excisional biopsy alone was 3.3%, with 2.2% involving the same breast as the biopsy and 1.1% involving the opposite breast. Patients who choose observation require yearly examinations and follow-up biopsies as indicated. Although mammograms are relatively insensitive for the detection of invasive lobular breast cancer, they should probably be performed annually. Women with LCIS may also consider periodic examinations with CT or MRI scans in addition to a mammography.
Prophylactic Treatment with Anti-Estrogens
Hormonal therapy medicines have been shown to reduce breast cancer risk. LCIS is usually hormone receptor-positive, meaning that estrogen and/or progesterone fuels the growth of the abnormal cells. Pre-menopausal women are often recommended Novaldex, a medicine that blocks estrogen from attaching to the cells and signaling them to grow. Tamoxifen works to reduce the risk of an invasive breast cancer from developing in the future. The Breast Cancer Prevention Trial found that women with LCIS who took tamoxifen for 5 years reduced their risk of invasive breast cancer by 46%.
Post-menopausal women are often recommended tamoxifen or Evista (raloxifen), another medicine that blocks estrogen's effects on breast tissue based on the results of the Study of Tamoxifen and Raloxifene (or STAR trial) which showed that raloxifene was as effective as tamoxifen in reducing the risk of invasive cancer in postmenopausal women with LCIS.
In 2013, the American Society of Clinical Oncology (ASCO) released new guidelines on using hormonal therapy medicines to reduce breast cancer risk in high-risk women. These guidelines recommend that doctors talk to high-risk postmenopausal women about using Aromasin to reduce risk.
Research presented at the 2013 San Antonio Breast Cancer Symposium showed that Arimidex can lower the risk of first-time, hormone-receptor-positive breast cancer in postmenopausal women at high risk who haven't been diagnosed. Like Aromasin, Arimidex isn't approved by the FDA for this use, but doctors may consider it a good alternative to other hormonal therapies approved to reduce risk in high-risk women.
Bilateral Prophylactic Mastectomy: A bilateral prophylactic mastectomy involves the preventive removal of both breasts. This is an effective method of preventing invasive breast cancer in patients with LCIS. This option is only considered if the patient insists that the risk of developing carcinoma must be totally excluded. Reconstructive surgery may be used immediately or subsequent to mastectomy. However, most physicians and patients consider this a drastic approach and it is not usually recommended given the relatively good results of observation and treatment with Nolvadex®.
The Breast Cancer Prevention Trial
Because of the observation that women with breast cancer treated with Nolvadex® (tamoxifen) had a lower risk of developing a new breast cancer in their unaffected breast, many doctors felt that Nolvadex® may actually be able to prevent breast cancer from occurring. The results of the National Cancer Institute clinical study evaluating Nolvadex® attempted to address whether Nolvadex® could decrease the number of breast cancers and thereby decrease the number of women dying from breast cancer. Other goals of the study were to determine whether Nolvadex® could also decrease the number of heart attacks and bone fractures, as well as determine whether Nolvadex® has any detrimental side effects.
Women aged 35-59 at high risk of developing breast cancer and all women over the age of 60 years were eligible to participate in this clinical study. A total of 13,388 women were enrolled on the clinical study and the average duration of follow-up is 3.6 years. Half of the patients enrolled in this clinical study were treated with Nolvadex® for 5 years and half of the patients received placebo (no Nolvadex®). Eighty-five women treated with Nolvadex® have developed invasive breast cancer, compared to 154 women treated with placebo, representing a 45% reduction in the development of breast cancer. In patients with LCIS, the incidence of invasive breast cancer was reduced 56% by the administration of Nolvadex®. Nolvadex® reduced the risk of estrogen receptor-positive invasive breast cancer by 69%, but had no effect on the incidence of estrogen receptor-negative tumors. Women treated with Nolvadex® also experienced a significant reduction in hip fractures; however, no reduction in the development of heart attacks has yet been observed.
On the other hand, women treated with Nolvadex® were more likely to develop endometrial cancer of the uterus. In this clinical study, 33 women treated with Nolvadex® developed an endometrial cancer, compared to only 14 women treated with placebo. All of the cancers occurring in the Nolvadex® treated group were early stage I cancers. Women treated with Nolvadex® were also more likely to develop blood clots, with 17 women treated with Nolvadex® developing pulmonary emboli, compared to 6 treated with placebo and 30 women treated with Nolvadex® developing blood clots of the deep veins of the legs, compared to 19 treated with placebo. Women treated with Nolvadex® were more likely to need cataract surgery, which occurred in 201 women treated with Nolvadex®, compared to 129 treated with placebo. Based on the results of this clinical study, the Food and Drug Administration concluded that Nolvadex® should be approved for reducing the risk of breast cancer in women at high risk of developing breast cancer. Additional follow-up and the results of other clinical studies will further clarify the role of Nolvadex® and other hormonal therapies in the prevention of breast cancer. All patients with LCIS may want to consider treatment intervention with Nolvadex® or other anti-estrogens.
Metastatic Lobular Carcinoma
Treatment has historically consisted of chemotherapy, but physicians are now evaluating novel precision medicines and immunotherapy. The PD-L1 inhibitor Tecentriq combined with carboplatin chemotherapy shows signs of clinical activity in women with metastatic lobular breast cancer according to the first results of the ongoing GELATO trial. The 6-month objective response rate was 19%, and 10% of patients had stable disease, meaning that clinical benefit rate was 29%. GELATO is a single-arm, nonrandomized trial in which 37 patients with metastatic ILC were screened for inclusion between November 2017 and January 2021.