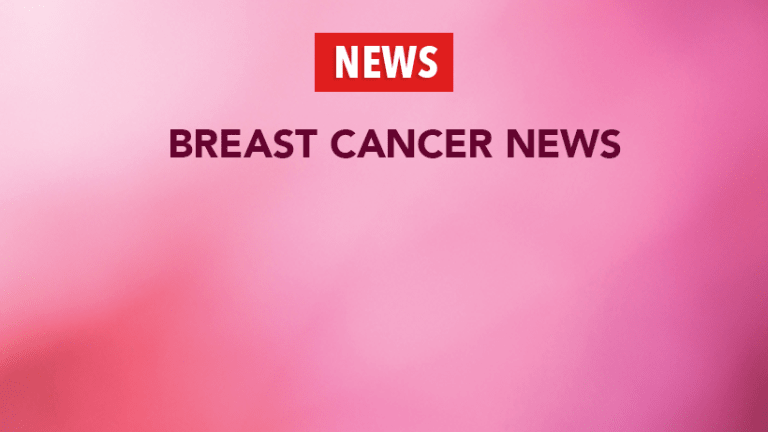 MRI Prior to Surgery in Early Breast Cancer Helps Guide Treatment Decisions
MRI Prior to Surgery in Early Breast Cancer Helps Guide Treatment Decisions
MRI Prior to Surgery in Early Breast Cancer Helps Guide Treatment Decisions
Results from magnetic resonance imaging (MRI) prior to surgery may identify multiple areas of cancer within a breast more accurately than standard mammography in women with early breast cancer. These results may ultimately play a significant role in making appropriate treatment choices for patients with this disease.
Breast cancer is diagnosed in over 200,000 women annually in the US alone. Early breast cancer refers to cancer that has not spread outside the breast or axillary (under the arm) lymph nodes. Following standard treatment for early breast cancer (which may include surgery, radiation therapy, hormone therapy, targeted therapy, and/or chemotherapy), cure rates remain high.
Unfortunately, a significant portion of women with early breast cancer experience a cancer relapse and may ultimately succumb to the disease. Researchers are evaluating specific disease and patient characteristics that may place a woman with early breast cancer at a higher risk of a recurrence; these patients may benefit from more aggressive or alternative therapeutic options.
Patients with early breast cancer often undergo a mammogram prior to treatment. If the mammogram indicates that the cancer is small and exists in only one spot in the breast and other scans do not find cancer elsewhere in the body, a patient may undergo a surgical procedure referred to as conservation therapy. Conservation therapy, also called a lumpectomy, involves the removal of the cancer and a margin of healthy tissue, but allows a woman to keep her breast. Women with larger cancers or multiple cancers within the breast often undergo a mastectomy (complete removal of their breast).
Recent research has indicated that MRI may identify cancer more accurately than mammography in some cases. This information prompted physicians to conduct a small study to evaluate MRI prior to surgery in women with early breast cancer.
This study included 51 patients with early breast cancer. Participants received a mammogram and an MRI so that results of the two screening methods could be compared. Overall, nearly 10% of patients had additional cancer within the breast identified on MRI that was not detected through mammography. The researchers state that the women with additional areas of cancer within their breast as identified through MRI may derive benefit from a mastectomy versus a lumpectomy.
According to another study published in the Journal of Surgical Oncology, preoperative use of magnetic resonance imaging may clarify the extent of breast cancer in some women, and may influence decisions about type of breast surgery.Magnetic resonance imaging (MRI) is an approach to breast imaging that detects a higher proportion of breast tumors than mammography, but also costs a great deal more and produces more false-positive test results.Surgery to remove breast cancer may involve either a mastectomy or a lumpectomy. A mastectomy involves removal of the entire breast, whereas a lumpectomy involves removal of the cancer and a portion of surrounding tissue. Because a lumpectomy alone is associated with a higher rate of cancer recurrence than mastectomy, patients who elect to have a lumpectomy are also treated with radiation therapy. The combination of lumpectomy and radiation therapy is called breast-conserving therapy.
Accurate information about the extent of cancer is important when making decisions about type of breast surgery. And for women undergoing breast-conserving therapy, accurate information about the extent of cancer increases the likelihood that all of the cancer will be removed in a single operation.To describe their experiences with preoperative MRI, researchers at the University of, San Diego, reviewed the records of 115 women. All the women had undergone MRI before breast surgery. The reasons for use of MRI varied, but included an indeterminate mammogram, participation in a study that required MRI, and evaluation of remaining cancer after an initial breast surgery.
In 11 of the 115 women, MRI identified tumors that had not been detected through other means, and changed the course of treatment.
In 10 patients with low-grade tumors, MRI overestimated the extent of cancer. MRI more accurately estimated the extent of cancer in patients with high-grade tumors.
In this study, preoperative use of MRI identified additional areas of cancer in some women, and influenced decisions about what type of surgery to perform.The researchers note that "Breast MRI should be considered in any patient in whom mammography may be underestimating the extent of disease. MRI detects more areas of cancer within a breast than mammography. These results may lead to different treatment choices for patients with early breast cancer and ultimately may improve outcomes for some. Patients with early breast cancer may wish to speak with their physician regarding their individual risks and benefits of MRI screening prior to surgery.
References:
Horst K, et al. MRI Helps Doctors Select Best Treatment for Early Breast Cancers. Presented October 17, 2005. Proceedings from the 47th annual meeting of the American Society for Therapeutic Radiation Oncology (ASTRO). October, 2005. Denver, Colorado.
Blair S, McElroy M, Middleton MS et al. The Efficacy of Breast MRI in Predicting Breast Conservation Therapy. Journal of Surgical Oncology. 2006;94:220-225.
Copyright © 2018 CancerConnect. All Rights Reserved.