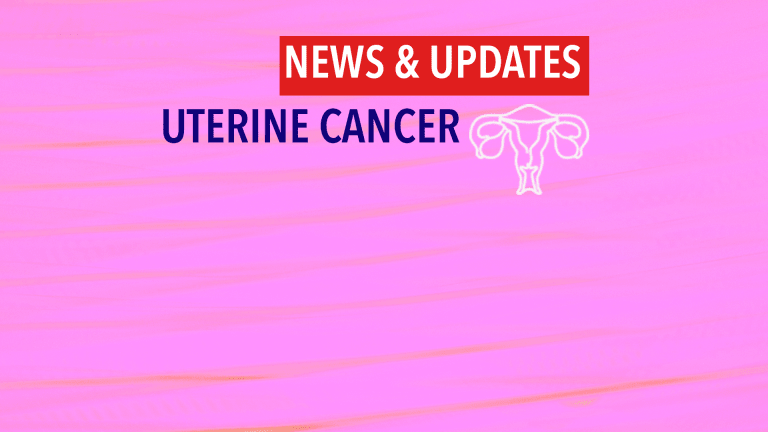 Xpovio in Endometrial Cancer
Xpovio Improves Progression-Free Survival in Patients with Advanced or Recurrent Uterine Cancer
by Dr. C.H. Weaver M.D. 2/2022
The precision cancer medicine Xpovio (selinexor) delays cancer progression in women with recurrent endometrial cancer with the greatest benefit seen in women with "wild type' p53 mutations.2
Endometrial cancer is the most common cancer of the female reproductive organs in the U.S., with approximately 66,000 women diagnosed annually leading to nearly 13,000 deaths.1 While the majority of endometrial cancers are diagnosed at early stages, approximately 14,000 patients in the U.S. are diagnosed with advanced disease that cannot be fully removed using surgery. These women, and those with recurrent disease, are currently treated with non-curative chemotherapy to control symptoms rather than cure the disease. Recent advances in the development of immunotherapy and precision cancer medicines have been leading to expanded targeted treatment options for some women.1
About Xpovio (selinexor)
Xpovio (selinexor-KPT-330) is a first-in-class, oral Selective Inhibitor of Nuclear Export (SINE) compound. Xpovio functions by binding with and inhibiting the nuclear export protein XPO1 leading to the accumulation of tumor suppressor proteins in the cell nucleus. This reinitiates and amplifies their tumor suppressor function and is believed to lead to the selective death of cancer cells, while largely sparing normal cells. Xpovio is approved in the U.S in multiple oncology indications.
About the SIENDO Study
The Phase 3 SIENDO clinical trial is a multi-center study that evaluated the effectiveness and safety of Xpovio as maintenance therapy following chemotherapy in 263 women with advanced or recurrent endometrial cancer. Women with primary stage IV or recurrent cancer who had a partial or complete response after at least 12 weeks of standard taxane-platinum combination chemotherapy were treated with either maintenance Xpovio taken once weekly, or placebo and directly compared.
Xpovio treated patients survived progression free for an average of 5.7 months compared to 3.8 months for patients treated with placebo. Patients with wild-type p53 experienced the greatest benefit surviving an average of 13.7 months without disease progression. Additionally, patients who received Xpovio had a longer-term improvement after 12 months, with a 37% increase in the probability that they'd be in remission, compared to patients given placebo. Patients were able to tolerate the treatment — the discontinuation rate due to side effects was 10.5%.
Xpovio will now undergo review by the US Food and Drug Administration before it can become available to patients.
References
American Cancer Society, About Endometrial Cancer, https://www.cancer.org/cancer/endometrial-cancer/about/key-statistics.html (accessed January 19, 2022)