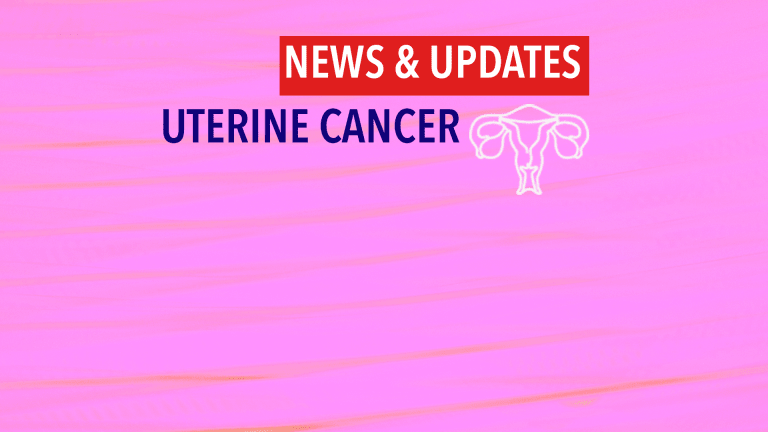 Two Behaviors May Affect Risk of Endometrial Cancer
Two Behaviors May Affect Risk of Endometrial Cancer
Two recent studies have identified behaviors that may affect risk of endometrial cancer: physical activity, which may reduce risk, and perineal use of talcum powder, which may increase risk. Results from both of these studies were published in CancerEpidemiology, Biomarkers & Prevention.[1],[2]
Uterine (endometrial) cancer is the most common gynecologic cancer in the United States, with more than 42,000 new diagnoses each year.[3] Factors that increase the risk of endometrial cancer include obesity, unopposed estrogen (estrogen given without progestin), early age at first menstrual period, late age at menopause, and tamoxifen [Nolvadex®]. Pregnancy and use of oral contraceptives appear to decrease the risk of endometrial cancer.
To further understand risk factors for endometrial cancer, researchers from two studies evaluated physical activity and perineal use of talcum powder (application of powder to the perineum, the area containing the anus and vulva).
To evaluate whether physical activity affects risk of endometrial cancer, researchers measured activity levels among 472 women with newly diagnosed endometrial cancer and compared them to activity levels among 443 women without endometrial cancer. Risk factors, such as those described above, were used to identify women at high risk. Physical activity included recreation, transportation, chores, and occupation. They found that greater levels of lifetime physical activity were associated with a reduced risk of endometrial cancer. Activity levels did not have to be intense to have an impact—moderate levels of activity appeared effective, particular among women at a higher risk for the disease. The researchers note that these findings emphasize the importance of considering all types of physical activity—not only recreational—and all levels of intensity when evaluating disease risk.
Previous studies have suggested that perineal use of talcum powder may be linked with an increased risk for endometrial cancer. Researchers in this current study used data from 66,028 women from the 1982 Nurses' Health Study to evaluate this risk. Between 1982 and 2004, 599 cases of endometrial cancer were diagnosed. The researchers found no overall association between perineal talcum powder use and endometrial cancer incidence, but did find an association in the subset of women who were postmenopausal. In these women, having ever used perineal talcum powder increased risk by 21%, and regular use (at least once per week) increased risk by 24%. Even though perineal talcum powder use did not appear to affect overall risk of endometrial cancer, the researchers concluded that more-frequent use and use among postmenopausal women may increase risk. They add that further study into this association is warranted.

Together, these studies give women and healthcare providers two more factors to consider when evaluating endometrial cancer risk and prevention. Maintaining moderate levels of physical activity and avoiding frequent or regular use of perineal talcum powder, particularly for postmenopausal women, may help to reduce risk.
References:
[1] John EM, Koo J, Horn-Ross PL. Lifetime physical activity and risk of endometrial cancer. CancerEpidemiology, Biomarkers & Prevention [early online publication]. May 19, 2010.
[2] Karageorgi S, Gates MA, Hankinson SE, De Vivo I. Perineal use of talcum powder and endometrial cancer risk. CancerEpidemiology, Biomarkers & Prevention [early online publication]. April 20, 2010.
[3] American Cancer Society. Cancer Facts & Figures 2009. Available at: Accessed May 18, 2010