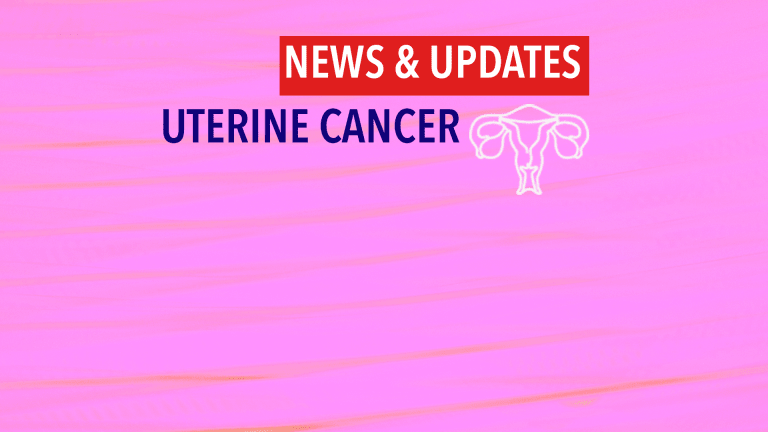 Study Supports Laparoscopy for Uterine Cancer
Study Supports Laparoscopy for Uterine Cancer
Compared with traditional open surgery (laparotomy), laparoscopic surgery for uterine cancer results in quicker recovery, slightly higher recurrence rates, and similar overall survival. These results were published in the Journal of Clinical Oncology.
Each year in theUnited States, more than 47,000 women are diagnosed with cancer of the uterus. The most common type of uterine cancer is endometrial cancer (cancer of the lining of the uterus).
Surgery for uterine cancer is performed in order to remove the cancer and learn additional information about the stage or extent of spread of the cancer. Standard surgery for uterine cancer has involved hysterectomy (removal of the uterus), bilateral salpingo-oophorectomy (removal of the fallopian tubes and ovaries), and removal of some lymph nodes. Surgery may be performed by laparotomy, in which a single, large incision is made, or by laparoscopy, in which several small incisions are made. During laparoscopy, a camera is inserted through one of the incisions in order to allow the surgeon to see the inside of the body. Surgical instruments are inserted through other incisions.
Studies in several types of cancer have linked laparoscopic surgery with quicker recovery times. Some questions have remained, however, about whether cancer outcomes with laparoscopic surgery are as good as those achieved with traditional, open surgery.
To compare laparoscopy and laparotomy for the treatment and staging of uterine cancer, researchers conducted a study among more than 2,600 women with Stage I or IIA cancer.
A previous report from this study found that laparoscopy was linked with shorter hospital stays, fewer moderate-to-severe postoperative problems, and better body image. The current analysis focuses on rates of cancer recurrence and overall survival.
Recurrence rates were slightly higher among women who underwent laparoscopy: the three-year risk of recurrence was 11.4 percent among women in the laparoscopy group and 10.2 percent among women in the laparotomy group.
Five-year overall survival was the same in both groups: 89.8 percent.
These results demonstrate that laparoscopy and laparotomy result in very similar overall survival among women with early-stage uterine cancer. Laparoscopy may be linked with a slightly higher rate of recurrence, but offers benefits in terms of recovery from surgery. This information will allow women and their physicians to make more informed decisions about uterine cancer treatment.
Reference: Walker JL, Piedmonte MR, Spirtos NM et al. Recurrence and survival after random assignment to laparoscopy versus laparotomy for comprehensive surgical staging of uterine cancer: Gynecologic Oncology Group LAP2 Study. Journal of Clinical Oncology. 2012;30:695-700.