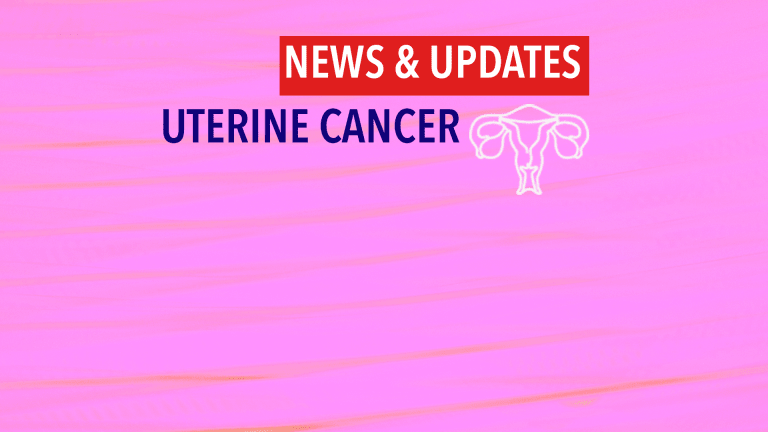 Risk Factors Identified for Uterine Sarcoma Survival
Risk Factors Identified for Uterine Sarcoma Survival
Survival for patients diagnosed with uterine leiomyosarcomas may be influenced by several factors. These findings were published in the journal Cancer.
The uterus is located in the abdomen and is part of the female reproductive system. During childbearing the embryo is implanted in the uterus and the baby develops there. It is a hollow, pear-shaped organ that is composed of two layers of tissue: the lining of the uterus, or endometrium, and the outer layer of muscular tissue called the myometrium.
Uterine leiomyosarcomas (LMS) are a rare form of uterine cancer, where muscular tumors develop in the lining of the uterus. Benign muscular tumors, called fibroids, are more commonly seen in the uterus.
Uterine cancer is often diagnosed by a biopsy of the tumor. Following diagnosis the stage of the cancer, or extent its spread, is determined. Stage indicates factors such as whether or not the cancer has spread beyond the uterus and if the surrounding lymph nodes have been affected.
The cause of uterine cancer is unknown, but several risk factors have been identified. These include age of more than 50 years, a history of benign uterine lining abnormalities, hormone replacement therapy, obesity, race, history of colorectal cancer, and use of the drug tamoxifen (Nolvadex®).
This recent study evaluated results of the Surveillance, Epidemiology, and End Results data base between the years 1988–2003 to identify factors that may impact survival of women diagnosed with LMS. The average age of the 1,396 patients in the study was 52 years. Various stages of uterine cancer were included as follows: 951 patients had Stage I disease, 43 patients had Stage II disease, 99 patients had Stage III disease, and 303 patients had Stage IV disease.
The five-year survival rates for each stage were identified as follows: Stage I, 75%; Stage II, 60%; Stage III, 44%; Stage IV, 28%.
Of the 348 patients who underwent surgery to examine surrounding lymph nodes for signs of cancer, 23 were found to have evidence of cancer. These patients had a five-year survival rate of 26% compared with 64% for patients with no cancer spread to their lymph nodes.
Some of the patients who were under age 50 and who had Stage I or II disease chose have their ovaries surgically removed (oophorectomy) in an attempt to prevent further spread of the cancer (240 women). Oophorectomy, however, did not change five-year survival.
When all factors were evaluated together, those associated with poorer survival included older age at time of diagnosis, more-advanced stage of cancer, African- American race, larger or aggressive tumors, more-recent year of diagnosis, and lack of surgical intervention prior to treatment.
Reference: Kapp, D., Shin, J., Chan, J. et al. Prognostic factors and survival of 1396 patients with uterine leiomyosarcomas. Cancer. 2008: 112(4) 820-830.