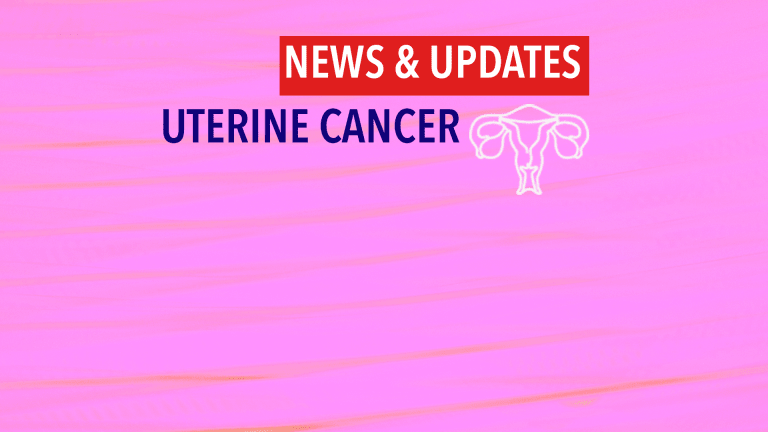 Removal of Lymph Nodes Improves Survival of Patients with Uterine Cancer
Removal of Lymph Nodes During Surgery Improves Survival of Patients with Endometrial Uterine Cancer
The removal of lymph nodes during surgery appears to improve cancer-free survival among some patients with endometrial uterine cancer. These findings were presented at the 42nd annual meeting of the American Society of Clinical Oncology (ASCO) held in Atlanta, Georgia, June 2-6, 2006.
Endometrial cancer is a cancer of the uterus and is the most frequently diagnosed gynecologic cancer in the U.S. Fortunately, long-term survival rates are high for cancers detected and treated early.
Standard treatment for endometrial cancer includes a total abdominal hysterectomy (removal of the uterus) and bilateral salpingo-oophorectomy (removal of the fallopian tubes and ovaries). The surgical procedure in which the lymph nodes are removed and examined to see if they contain cancer is called a lymphadenectomy.
Researchers from Stanford University and China recently analyzed data collected between 1988 and 2001 from 39,396 patients to determine if patients who underwent lymphadenectomy in addition to standard surgical treatment experienced a survival advantage. Approximately one-third of the patients had undergone lymphadenectomy during their surgical procedure.
The researchers reported that, at five years, patients with stage I, grade 3, or stages II-IV uterine cancers who had undergone lymphadenectomy survived longer and were cancer-free for longer than patients who were not treated with lymphadenectomy.
Five-year survival rates are as follows:
Stage I: 97% without lymphadenectomy and 97% with lymphadenectomy
Stage II: 82% without lymphadenectomy and 90% with lymphadenectomy
Stage III: 61% without lymphadenectomy and 73% with lymphadenectomy
Stage IV: 28% without lymphadenectomy and 53% with lymphadenectomy
Research is ongoing to determine the optimal number of nodes that should be removed during lymphadenectomy. Women diagnosed with endometrial cancer may wish to speak with their physicians regarding the potential risks and benefits of lymphadenectomy.
Reference: Karnik Lee N, Wu H, Cheung M, et al. The Impact of Lymphadenectomy in Women with Endometrioid Uterine Cancer: A Study of 39,396 Women. Proceedings from the 42nd Annual Meeting of the American Society of Clinical Oncology. 2006. Atlanta, GA. Abstract #5000.