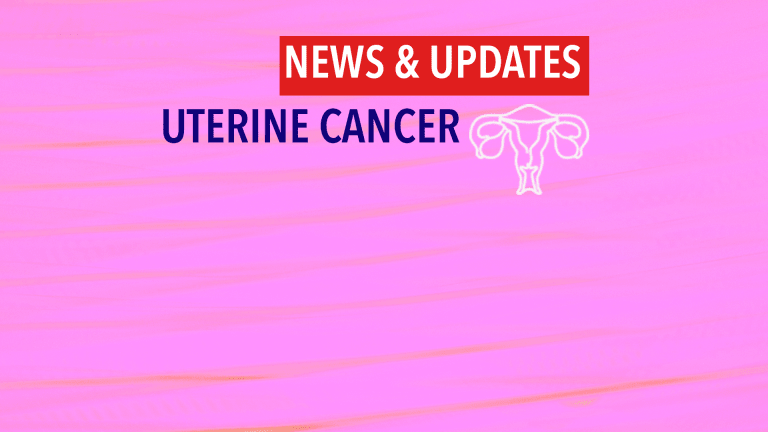 Precision Cancer Treatment with Afinitor Encouraging in Uterine Cancer
Precision Cancer Treatment with Afinitor Encouraging in Uterine Cancer
CancerConnect News: Combination therapy with Afinitor (everolimus) and Femara (letrozole) demonstrated encouraging activity in the treatment of advanced endometrial cancer, according to a report from the Society of Gynecologic Oncologists meeting this week.
About Uterine (Endometrial) Cancer
Uterine cancer is one of the most common gynecologic cancers in women, with more than 67,000 individuals diagnosed each year in the United States and more than 10,00 deaths from the disease annualy.1 Fortunately approximately 80% of women diagnosed with endometrial cancer after developing abnormal uterine bleeding will have cancer limited to the uterus (stage I and II) and the majority are cured. The incidence of uterine cancer would be even higher if it weren't for the relatively large number of hysterectomies performed for non-cancerous reasons. Surgery is the primary treatment for uterine cancer and approximately 82% of women survive 5 years after diagnosis.
The growth of the most common uterine cancer, adenocarcinoma, is sensitive to female hormones and hormonal therapy has been a mainstay of treatment albeit with suboptimal success. Uterine cancer usually arises from the lining of the uterus or endometrium. For most women, uterine cancer is brought to medical attention because of unanticipated or problematic bleeding from the uterus, usually occurring after menopause.
About Afinitor
Afinitor is an oral precision cancer medication that works by inhibiting a protein known as mTOR. The mTOR protein plays an important role in regulating cancer cell division and blood vessel growth. Currently, Afinitor is used for the treatment of selected patients with kidney cancer, pancreatic neuroendocrine tumors, and subependymal giant cell astrocytoma (SEGA).
The rationale to evaluate Afinitor and Femara is based on genomic sequencing studies that showed that the PI3K/AKT/mTOR signaling pathway is frequently altered in endometrial cancer. These alterations are associated with tumor growth, proliferation, and cancer cell survival and provide the opportunity to utilize precision cancer medicines for targeting.
In the current study patients with persistent or recurrent stage III/IV endometrial cancer who had not been treated with more than one prior chemotherapy regimen were treated with either Afinitor/Femara or the established standard of medroxyprogesterone-tamoxifen and directly compared.
The study results suggested that the Afinitor/Femara combination is promising; the average survival without cancer progression in all patients was improved with Afinitor/Femara. Among patients with no prior chemotherapy, survival without cancer progression was 21.6 months for Afinitor compared with 6.6 months for the hormonal therapy combination.
Overall the reported objective response rate of 22-24% did not differ between the two groups, however Afinitor/Femara treatment improved the response rate to 53% compared to 43% for hormonal therapy in patients not exposed previously to chemotherapy. Responses were also more durable with Afinitor/Famara which resulted in eight partial responses and one complete response, which persisted for a median duration of 15.7 months compared to six partial responses and two complete responses, lasting a median of 10.2 months for the hormonal therapy.
Reference: Slomovitz B, et al "GOG 3007, a randomized phase II trial of everolimus and letrozole or hormonal therapy (medroxyprogesterone/tamoxifen) in women with advanced, persistent, or recurrent endometrial carcinoma: A GOG Foundation study" SGO 2018;Abstract 1.