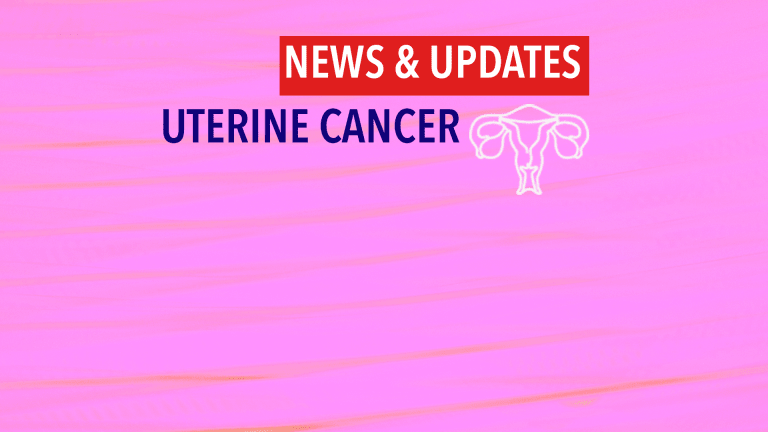 Oral Etoposide Shows Modest Activity, against Recurrent Endometrial Cancer
Oral Etoposide Shows Modest Activity, with Minimal Side Effects, against Recurrent Endometrial Cancer
Chemotherapy with oral etoposide may benefit women who have recurrent or metastatic endometrial cancer, and may hold promise for improved effectiveness when used in combination with other drugs, according to a recent report by the Southwest Oncology Group.
Cancer of the endometrium is characterized by the presence of cancer cells in the lining of the uterus, or womb. Treatment options depend on many factors, including the type, grade, and stage (extent of disease at diagnosis) of disease. For stage I to III endometrial cancers, the standard primary treatment often consists of surgery to remove the uterus (called total abdominal hysterectomy) as well as the ovaries and fallopian tubes (called bilateral salpingo-oophorectomy). According to statistics, the 5-year survival rate for women who undergo surgery for endometrial cancer is about 82%. To help prevent a recurrence (return) of cancer, some women may also receive radiation therapy after surgery (called adjuvant therapy). Despite this aggressive treatment, some women still experience a recurrence of cancer after therapy. In addition, the disease can spread outside the uterus to other parts of the body; when this occurs, the cancer is referred to as metastatic. Recurrent or metastatic disease can be treated with hormone therapy or chemotherapy to relieve the symptoms of disease and prolong survival time. The chemotherapy drugs most commonly used are cisplatin, doxorubicin, and paclitaxel; however, this type of cancer is not known to respond well to chemotherapy in general. Researchers continue to develop and study new and hopefully more effective chemotherapy agents for women who have recurrent endometrial cancer.
Researchers from the Southwest Oncology Group evaluated the use of oral etoposide in 44 women who had recurrent or metastatic cancer of the endometrium. The patients were an average of 68 years old, and none had previously received chemotherapy. Thirty-three of the patients had received prior radiation therapy, and 21 had tried hormone therapy. All 44 women received oral etoposide, which they took on the first 21 days of each 28-day cycle. The overall response rate was 14%, with 1 complete response and 5 partial responses. The drug was well tolerated, causing only mild side effects.
The researchers concluded that etoposide had a modest level of activity, with only mild side effects, in women with recurrent or metastatic endometrial cancer. The drug's favorable side effect profile may make it particularly useful in combination with other chemotherapy drugs. Persons who have recurrent endometrial cancer may wish to talk with their doctor about the risks and benefits of participating in a clinical trial (research study) in which etoposide, combined with another chemotherapy drug, is being studied.
(Gynecologic Oncology, Vol 74, No 3, pp 432-435, 1999) March.