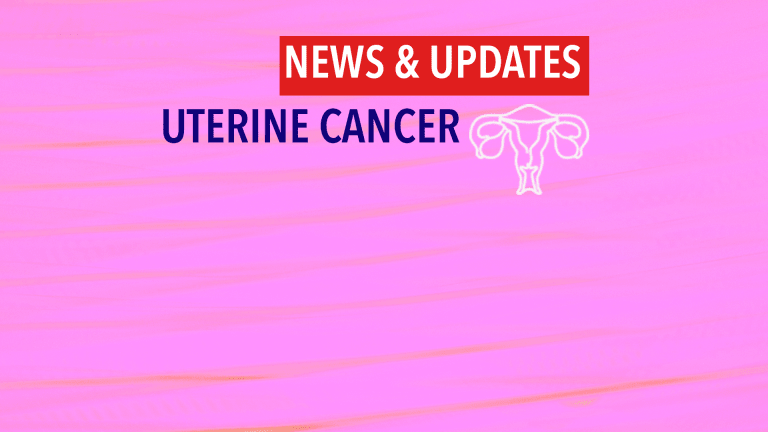 Ibrance Plus Femara Effective in Advanced Endometrial Cancer
Ibrance represents new option for treatment of ER positive uterine cancer.
by Dr. C.H. Weaver M.D. updated 5/2022
The addition of Ibrancre (Palbociclib) to Femara (Letrozole) delayed cancer progression and improved survival compared with placebo plus Femara among patients with estrogen receptor (ER)–positive advanced endometrial cancer, according to results of an early phase clinical trial presented at the European Society of Medical Oncology (ESMO) Virtual Congress.1
About Ibrance
Ibrance belongs to a class of drugs known as kinase inhibitors that work by blocking the action of enzymes called kinases. Kinases are involved in many cell functions, including cell signaling, growth, and division. These enzymes may be too active or found at high levels in some types of cancer cells and blocking them may help prevent cancer cells from growing. Specifically, Ibrance inhibits cyclin-dependent kinase (CDK) 4 and 6. These kinases are involved in the growth of Estrogen Receptor (ER)-positive breast, endometrial and other cancers.
The uterus is an organ that is highly sensitive to estrogen hormone levels, and thus the growth of endometrial cancer is also sensitive to the presence of hormones. Hormone therapy for endometrial cancer has long included the use of progesterones—such as hydroxyprogesterone, medroxyprogesterone, and megestrol—because the cancer cells have receptors for these agents. Individually, these hormones can produce response rates of 20 to 29%; however, they may be more effective when combined with other anti-estrogen drugs or chemotherapy.2
In the ENGOT-EN3/NSGO-PALEO clinical trial, 77 women with stage 4 or relapsed ER-positive endometrial cancer were treated with the combination of Ibrance plus Femara or placebo plus Femara and directly compared. Femara is an established treatment for ER positive cancers.
The study reported that women treated with Ibrance plus Femara survived an average of 8.3 months without cancer progression compared to only 3 months for those treated with Femara alone. The disease control rate was also higher at 63.6% in the combination arm compared with 37.8% with letrolzole alone.
Understanding CDK Inhibitor Side Effects
This early phase clinical trial suggests that Ibrance may be an effective treatment for some women with ER positive endometrial cancer however larger, confirmatory clinical trials are necessary to definitively establish its role.
References
Mirza MR, Bjørge L, Marmé F, et al. A randomised double-blind placebo-controlled phase II trial of palbociclib combined with Femara (L) in patients (pts) with oestrogen receptorpositive (ER+) advanced/recurrent endometrial cancer (EC): NSGO-PALEO/ENGOT-EN3 trial. Presented at: European Society of Medical Oncology (ESMO) Virtual Congress 2020; September 19-21, 2020. Abstract LBA28.
Oncology, Vol 56, No 3, pp 198-201, 1999