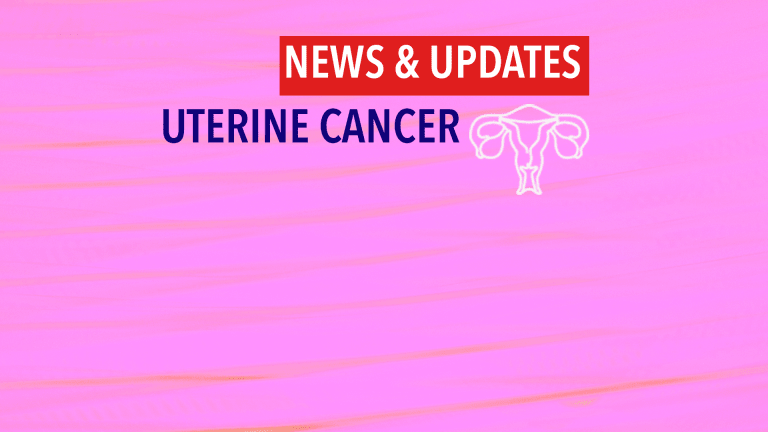 Hycamtin & Taxotere Shows Promise in Treatment of Recurrent Gynecologic Cancers
Combination of Hycamtin® and Taxotere® Shows Promise in Treatment of Recurrent Gynecologic Cancers
Among women with recurrent ovarian or endometrial (uterine) cancer, 25% experienced a partial or complete response to treatment with Hycamtin® (topotecan) and Taxotere® (docetaxel). The results of this Phase II clinical trial will be published in Gynecologic Oncology.
Gynecologic cancers include cancers of the ovary, endometrium (the lining of the uterus), cervix, vulva, and vagina. Among women in the United States, endometrial cancer and ovarian cancer are the two most common gynecologic cancers. Each year, an estimated 40,100 women will be diagnosed with endometrial cancer and 21,650 women will be diagnosed with ovarian cancer.
An important remaining challenge in the treatment of women with ovarian or endometrial cancer is how best to treat women whose cancer has returned or progressed after prior treatment. Recurrent cancer tends to be resistant to certain types of chemotherapy. Furthermore, patients who have already been heavily treated with chemotherapy may have limited ability to tolerate additional chemotherapy. The challenge, therefore, is to find treatments that are both effective and well tolerated.
In previous studies the chemotherapy drugs Hycamtin and Taxotere have shown effectiveness when used separately in the treatment of recurrent gynecologic cancers. To evaluate these two drugs in combination, researchers conducted a Phase II clinical trial. The study enrolled 24 women with recurrent ovarian, endometrial, fallopian, or peritoneal cancers. All of the women were treated with a combination of Hycamtin and Taxotere. Each treatment cycle consisted of weekly treatment for three weeks. Women received a total of six cycles of treatment.
8% of the women experienced a complete disappearance of detectable cancer, 17% experienced a partial disappearance of detectable cancer, and 13% experienced stable disease.
Median duration of response was 8.5 months.
Median overall survival was 18.5 months.
Treatment was generally well tolerated. There were three reports of grade 4 neutropenia.
These results suggest that weekly treatment with a combination of Hycamtin and Taxotere is active against heavily pretreated, recurrent gynecologic cancer.
Reference: Gupta D, Owers RL, Kim M et al. A phase II study of weekly topotecan and docetaxel in heavily treated patients with recurrent uterine and ovarian cancers. Gynecology Oncology. Available online May 1, 2009.