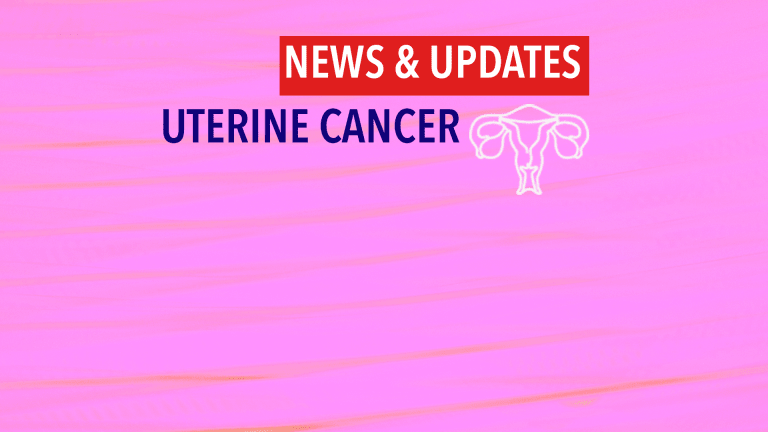 DKN-01 Promising Treatment for Cancer of the Uterus
The Wnt/beta-catenin pathway is a cancer driving pathway that can be targeted by the novel precision medicine DKN-01.
by Dr. C.H. Weaver M.D. 7/2020
DKN-01 is a novel precision cancer medicine being developed for the treatment of patients with endometrial and gastric cancer that targets mutations in the Wnt/Beta Catenin signaling pathways that occur in gynecologic cancers, particularly endometrial cancer, and are associated with poor clinical outcomes. The FDA has granted an Orphan Drug Designation to DKN-01 according to a press release from developer Leap Therapeutics. (1)
About DKN-01
DKN-01 is a monoclonal antibody precision cancer medicine that targets the DKK1 protein, which modulates Wnt/beta-catenin signaling. DKK1 is known to play a role in cancer cell signaling and mediating an immunosuppressive cancer microenvironment by boosting the activity of myeloid-derived suppressor cells and down regulating natural killer ligands on cancer cells which help prevent cancer cell growth.
DKN-01 has undergone early evaluation alone and in combination with Taxol (paclitaxel) chemotherapy in 105 patients with relapsed or refractory gynecologic cancers including epithelial endometrial cancer. Approximately 67% of these patients had tumors with identified Wnt pathway alterations, which included approximately 20% with Wnt activating mutations.
DKN-01 was found to have anticancer activity in the study. In 20 Endometrial Cancer patients with a Wnt signaling alteration, one patient achieved a complete response, one patient had a partial response, eight patients had stable disease, representing an overall response rate of 10% and a disease control rate of 50%.
DKN-01 clearly has anti-cancer activity in Endometrial cancer patients with cancer driving Wnt mutations. Patients with advanced Endometrial cancer should consider have next generation sequencing performed to identify Wnt activating mutations, as these patients may be candidates for clinical trials of this new targeted therapy.
References:
doi:A Novel Lung Metastasis Signature Links Wnt Signaling with Cancer Cell Self-Renewal and Epithelial-Mesenchymal Transition in Basal-like Breast Cancer
Klempner SJ, Bendell JC, Villaflor VM, et al. DKN-01 in combination with pembrolizumab in patients with advanced gastroesophageal adenocarcinoma (GEA): Tumoral DKK1 expression as a predictor of response and survival. J Clin Oncol. 2020;38(suppl 4):357.