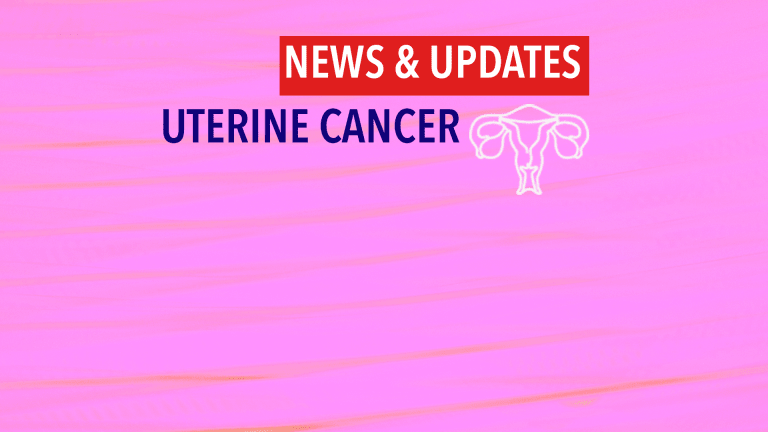 Adjuvant Radiation Therapy May Improve Survival in Stage III Uterine Cancer
Adjuvant Radiation Therapy May Improve Survival in Stage III Uterine Cancer
Among women with node-positive Stage III uterine cancer, use of adjuvant (post-surgery) radiation therapy appears to improve survival. These results were published in Gynecologic Oncology.
Stage III uterine cancer extends outside the uterus but remains confined to the pelvis. Stage IIIA cancers invade the lining of the pelvis or fallopian tubes, or cancer cells can be found free in the pelvis. Stage IIIBcancer invades the vagina. Stage IIIC cancers invade the pelvic and/or para-aortic lymph nodes.
For women with Stage III uterine cancer who are candidates for primary treatment with surgery, surgery usually involves a hysterectomy (removal of the uterus), bilateral salpingo-oophorectomy (removal of the ovaries and fallopian tubes), and pelvic lymph node dissection with or without removal of the para-aortic lymph nodes.
The optimal approach to adjuvant (post-surgery) therapy for Stage III uterine cancer remains uncertain. Women are most often treated with radiation therapy and/or chemotherapy. A Phase III clinical trial reported that adjuvant chemotherapy resulted in better survival than radiation therapy among women with Stage III or IV uterine cancer,[1] but another study found that the two treatments were similarly effective.[2] The combination of chemotherapy and radiation therapy may be more effective than either treatment alone, but information about combined treatment remains limited.
Additional information about the effects of adjuvant radiation therapy was provided by a study of 943 women diagnosed with node-positive Stage III uterine cancer between 1988 and 2001.[3] Information about the women and their cancer treatment was collected from a large U.S. cancer registry.
67.5% of the women received adjuvant radiation therapy.
The five-year disease-specific survival for patients receiving radiation therapy was 67.9% compared with 53.4% for those not receiving radiation therapy.
Patients with only one positive node seemed to derive the most benefit from adjuvant radiation therapy.
This study suggests that adjuvant radiation therapy improves survival among women with node-positive Stage III uterine cancer. It should be noted, however, that this was not a randomized clinical trial and the results cannot be considered definitive. Women with Stage III uterine cancer are advised to talk with their doctor about the course of treatment that's best for them.
[1] Randall ME, Filiaci VL, Muss H et al. Randomized phase III trial of whole-abdominal irradiation versus doxorubicin and cisplatin chemotherapy in advanced endometrial carcinoma: A Gynecologic Oncology Group study. Journal of Clinical Oncology. 2006;24:36-44.
[2] Maggi R, Lissoni A, Spina F et al. Adjuvant chemotherapy vs radiotherapy in high-risk endometrial carcinoma: results of a randomized trial. British Journal of Cancer. 2006;95:266-271.
[3] Schmid S, Hsu IC, Ju JM, et al. Adjuvant radiation therapy in stage III node-positive uterine cancer. Gynecologic Oncology. 2009;115:239-43.