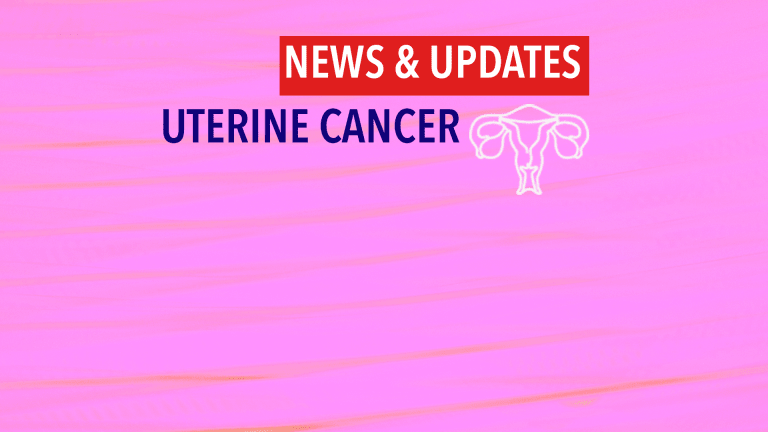 Patients with stage I uterine papillary serous carcinoma have fewer cancer recurrences and longer survival when treated with platinum-based chemotherapy in addition to surgery, according to a study published in the journal Gynecologic Oncology.
Uterine papillary serous carcinoma (UPSC) is a relatively uncommon but aggressive type of uterine cancer. Patients diagnosed with stage I UPSC have cancer that has not spread outside the uterus. Stage IA is cancer confined to the inner layer of cells of the uterus (endometrium). Stage IB is cancer that invades less than one-half of the muscle wall of the uterus. Stage IC is cancer that invades more than one-half of the muscle wall of the uterus. The standard treatment for stage I uterine cancer is surgical removal of the uterus, the ovaries, and the fallopian tubes.
Due UPSC's high rate of recurrence, researchers are interested in identifying adjuvant therapies that will reduce the rate of recurrence and improve survival. Adjuvant therapies are treatments given after the primary treatment (in this case, after surgery) to improve the effects of treatment. In order to determine whether adjuvant treatment with platinum-based chemotherapy drugs improves survival, researchers at Yale reviewed the treatment and outcomes of 74 stage I UPSC patients who were treated between 1987 and 2004.
Among women with the most minimal stage IA cancer (no residual cancer in the hysterectomy specimen), there were no recurrences, regardless of whether or not the woman received chemotherapy. Among all other patients, women who received adjuvant chemotherapy were less likely to have a recurrence than women who did not receive adjuvant chemotherapy. Survival was also significantly better among women treated with chemotherapy.
In addition to evaluating the effect of adjuvant chemotherapy, the researchers also collected information about radiation treatment to the vaginal cuff. The vaginal cuff is the upper part of the vagina and a common site of cancer recurrence. The forty-three patients who received vaginal cuff radiation had no recurrence at the cuff. In contrast, six of 31 (19%) of patients who did not receive radiation had a recurrence at the cuff.
The researchers conclude that adjuvant platinum-based chemotherapy improves survival and reduces cancer recurrences among women with stage I uterine papillary serous carcinoma. Furthermore, radiation therapy appears to reduce recurrences at the vaginal cuff. The researchers recommend that all women with stage I UPSC (with the possible exception of some women with stage IA UPSC, who may require less treatment) be offered adjuvant platinum-based chemotherapy and radiation to the vaginal cuff.
Reference: Kelly MG, O'malley DM, Hui P et al. Improved survival in surgical stage I patients with uterine papillary serous carcinoma (UPSC) treated with adjuvant platinum-based chemotherapy. Gynecologic Oncology. 2005;98:353-9.