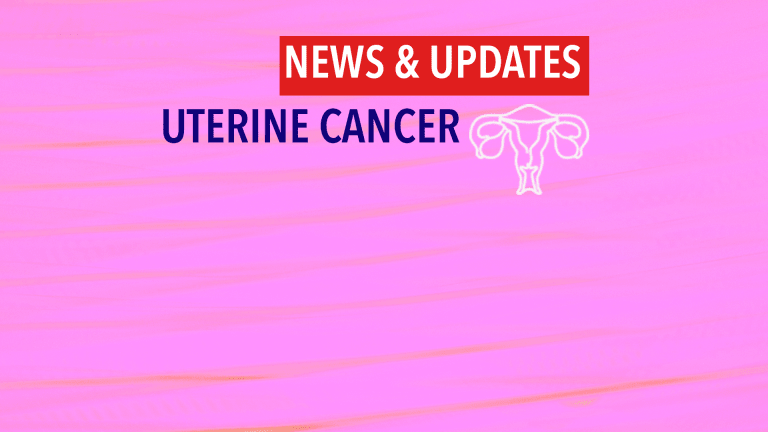 Addition of Radiation to Chemotherapy Doesn't Improve Rx of Endometrial Cancer
Major study in NEJM suggests radiation is unnecessary for treatment of endometrial cancer and may be counter productive.
by Dr. C.H. Weaver M.D. 6/2019
The results of a National Cancer Institute-sponsored Gynecology Oncology Group study suggest that radiation combined with chemotherapy does not improve outcomes for women with stage III or IV endometrial cancer. This is the first study comparing the combined regimen to chemotherapy alone and it failed to confirm what gynecologic oncologists considered to be the standard of care. It was published June 12 in the New England Journal of Medicine.
Endometrial (uterine) cancer is the most common gynecologic cancer in women, most commonly occurring after age 55. According to the ACS 62,000 women will be diagnosed in 2019. The current standard of care for women with stage III/IVA endometrial cancer following surgery is chemotherapy and radiation to prevent recurrence. Early stage cancers are treated with surgery alone.
In the current trial 736 women were treated with combined treatment consisting of chemotherapy and radiation over 21 weeks, or chemotherapy alone over 17 weeks and directly compared. With a median follow-up of six months ~ 59% of women in both groups survived without evidence of cancer recurrence suggesting the addition of radiation to the chemotherapy provided no benefit. Patients who received both chemotherapy and radiotherapy had fewer recurrences in the pelvis, however this did not translate into an improved outcome overall because the individuals treated with radiation still experienced relapses outside of the radiation field.
An important observation was that concomitant delivery of chemotherapy and radiotherapy resulted in decreased delivery of chemotherapy overall. More than 25 percent of patients assigned to the combined treatment arm were not able to complete chemotherapy. Radiation was associated with diarrhea, low blood counts, urinary symptoms and a decrease in quality of life.
"The trial was supposed to be a positive trial demonstrating that the combined regimen was superior to chemotherapy given alone," said lead investigator Dr. Daniela Matei, a professor of medicine at Northwestern University Feinberg School of Medicine and a Northwestern Medicine gynecological oncologist. "Our results indicate the combined regimen of radiation and chemotherapy did not result in an improvement in recurrence-free survival, and that chemotherapy alone remains the standard of care for stage III uterine cancer."
Reference: Adjuvant Chemotherapy plus Radiation for Locally Advanced Endometrial Cancer