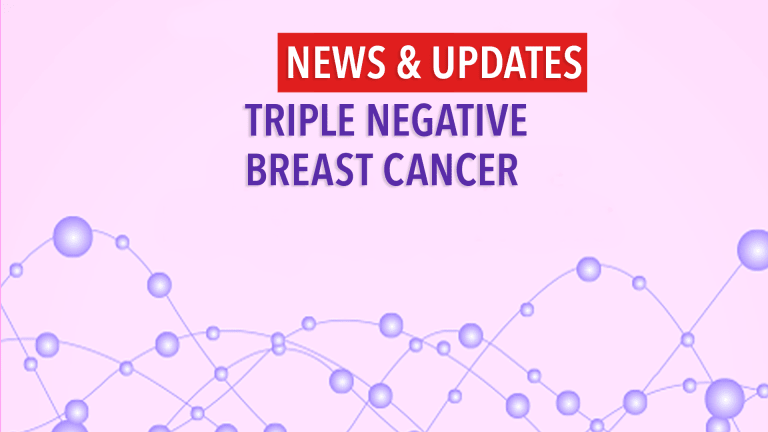 Low-Dose Xeloda After Surgery for Triple-Negative Breast Cancer Reduces Recurrence Risk
Xeloda Reduces Risk of TNBC Recurrence
by Dr. C.H. Weaver M.D. Updated 08/21
Research suggests that taking a low dose of Xeloda (capecitabine) chemotherapy for one year after surgery to remove early-stage triple-negative breast cancer (TNBC) seems to reduce the risk of the cancer recurrence,1 and that more toxic platinum based chemotherapy regimens do not further improve outcomes.2
About Xeloda
Xeloda is an antimetabolite oral chemotherapy that kills cancer cells by acting as false building blocks in a cancer cell's genes, causing the cancer cell to die as it gets ready to divide. It is approved for use in both breast and colon cancer.
About triple-negative breast cancer
Approximately 12% of all breast cancers are TNBC, meaning that they are estrogen-receptor negative (ER-), progesterone-receptor negative (PR-), and human epidermal growth factor receptor 2-negative (HER2-). This means that TNBC is not stimulated to grow from exposure to the female hormones estrogen or progesterone, nor through an overactive HER2 pathway.
Unfortunately, many available and effective treatment options for the majority of breast cancers block the growth stimulating effects of ER, PR and/or HER2; therefore, TNBC has had limited therapeutic options.
In addition, TNBC tends to be an aggressive type of cancer, is often diagnosed at a more advanced stage, and proportionately affects younger women more often than other breast cancers. Novel treatment options for TNBC have lagged behind that of other types of breast cancers.
Triple-negative breast cancer usually is treated with a combination of surgery, radiation therapy, and chemotherapy. Researchers are constantly working to find new medicines to treat triple-negative breast cancer and reduce the risk of recurrence, which is why the researchers did this study.
About the study
Study results for the "Phase III trial of metronomic capecitabine maintenance after standard treatment in operable triple-negative breast cancer (SYSUCC-001)." were presented at the 2020 American Society of Clinical Oncology Annual Meeting. "Metronomic" means a lower than standard dose of treatment is given on a regular schedule, usually over a long time. For this study, people took about half the regular dose of Xeloda twice per day for 1 year.
The trial, performed in China included 434 people diagnosed with early-stage TNBC that was removed with surgery. After surgery, all patients were treated with a standard chemotherapy regimen for TNBC and then ~ half the patients were treated low dose Xeloda for 1 year and compared to those not receiving Xeloda.
The study found that 83% of the patients treated with 1 year of Xeloda were alive with no cancer recurrence compared to only 73% of patients that did not receive Xeloda 5 years from surgery. Overall survival was 85% for people treated with 1 year of Xeloda compared to 81% for those without treatment.
The most common side effects caused by Xeloda were:
hand-foot syndrome
low white blood cell counts
liver problems
stomach pain
In summary, a year of low-dose Xeloda reduced the risk of recurrence and offered a modest improvement in overall survival. This result could change further with longer follow up.
Platinum based chemotherapy has been compared to Xeloda in TNBC following neoadjuvant chemotherapy and found not to be superior, but platinum was associated with greater side effects. Adjuvant Xeloda can be considered as standard of care for patients with TNBC with residual cancer after neoadjuvant chemotherapy but better treatments are needed.2
If you've been diagnosed with early-stage triple-negative breast cancer and have had surgery, completed standard chemotherapy, and are very concerned about the cancer coming back, you may want to talk to your doctor about this study. You can discuss the potential risks and benefits of a year of maintenance Xeloda and also look to see if there are any other clinical trials using Xeloda in this way that may be a good fit for you. Together, you and your doctor can make the best choices for you and your unique situation.
Reference: