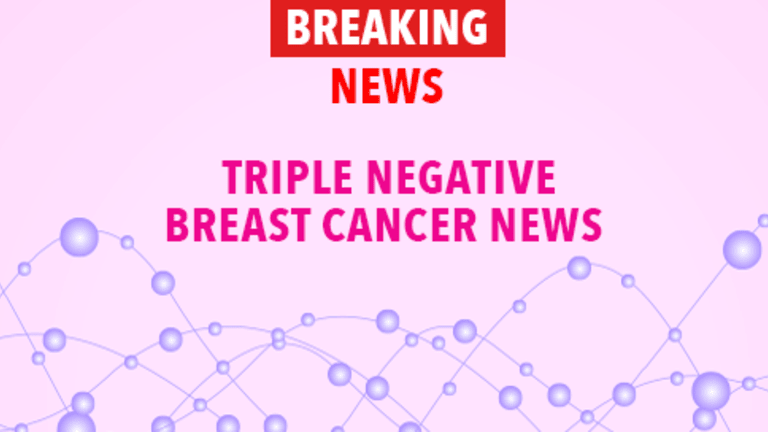 Triple Negative Breast Cancer Foundation
Triple Negative Breast Cancer Foundation
When Nancy Block-Zenna's insurance company refused to fund one of the courses of chemotherapy required to fight the triple-negative breast cancer the 35-year-old mom was battling, her friend, Robyn Littman, took action. Together with her husband, Jason, Robyn designed and marketed beach towels featuring a peace sign, a heart, and a pink ribbon, raising $9,000 to help their friend. When the insurance company eventually came through with payment for the treatment, Nancy insisted that the money be spent to help others facing a similar diagnosis.
In 2006 the Triple Negative Breast Cancer Foundation (TNBCF) was created to honor Nancy's wish, with a mission to support the work of scientists dedicated to understanding the detection, diagnosis, and treatment of triple-negative breast cancer. Sadly, Nancy passed away in 2007, but the work of TNBCF continues, as the organization strives to contribute to critical research and to educate, inform, and connect patients and families affected by triple-negative breast cancer.
Acting Executive Director Hayley Dinerman says that TNBCF is dedicated to providing patients and their loved ones with resources to help guide them through diagnosis and treatment and to offer hope. "A triple-negative breast cancer diagnosis can be an isolating experience, as it is a less common form of breast cancer. As most newly diagnosed patients turn immediately to the Internet, we strive to have comprehensive and hopeful online services through our website (tnbcfoundation.org), including a clinical trials matching service, a helpline, and a very active forum that enables women to share strength, stories, and treatment options." Dinerman adds, "For patients without Internet connections readily available, we have printed materials and are happy to send them."
TNBCF raises funds through the annual Peace, Love, and a Cure reception, and proceeds have fueled an investment of more than $1.25 million to support research efforts to date. According to Dinerman, the foundation's largest research investment has been to co-fund a Susan G. Komen for the Cure Promise Grant, which aims to bring new targeted therapy to triple-negative patients as quickly as possible. "The foundation has ambitious goals for research," Dinerman says, "and its growth will help catalyze the best minds in science to decode this mysterious puzzle."

In the hope of continuing to raise awareness of triple-negative breast cancer, the organization recently launched a new initiative that includes the designation of Triple Negative Breast Cancer Day, scheduled for March 3, 2013 (3.3.13), which will, according to Dinerman, "commence a renewed commitment to fighting triple-negative breast cancer across the country through grassroots events led by TNBCF champions." Dinerman says that the goal of the initiative is to "draw attention to this terrible disease and allow us to build on our past efforts and expand our national footprint so that every patient with triple-negative breast cancer knows about our work and can benefit from our services."
For more information about triple-negative breast cancer and the work of TNBCF, visit tnbcfoundation.orgor call (646) 942-0242.