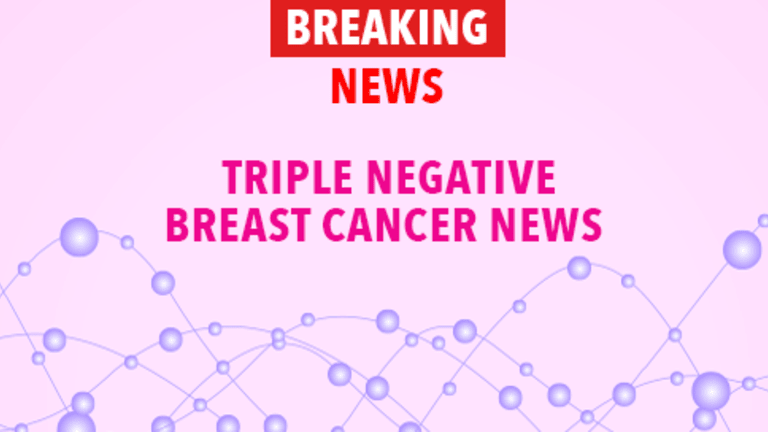 To Remain Strong and Carry On: A Triple Neg Breast Cancer Survivors Story
Dr. Bhuvaneswari Ramaswamy of the OSU Arthur G. James Cancer Hospital answers frequently asked questions about TNBC
by Mia James 1/2020
Three years ago I received a call from my physician, and I heard three words that changed my life forever: "You have cancer." It was, at the time, the worst news I could imagine.
In the moments that followed, I realized I needed a plan, and I quickly set out to learn as much as possible about my disease. I armed myself with knowledge concerning the different types of breast cancer, the most current treatments available, the odds of recovery, and the changes and the adjustments I would need to make as I prepared to face this challenge.
As I conducted my early research, I came across information about triple-negative breast cancer—a very aggressive type with a high risk of recurrence and a poor overall survival rate. At the time I remember feeling fortunate that I was not facing a triple-negative diagnosis.
Just a few days later, however, during my initial meeting with my surgeon, I learned that my breast cancer was in fact triple-negative. In that moment I realized that hearing "You have cancer" was not the most dire news I could receive. "You are triple-negative" was worse.
My heart fell as the full impact of the diagnosis set in. Based on what I knew about triple-negative breast cancer, there appeared to be very little room for optimism.
If there were any good news about my diagnosis in the days that followed, it was that I would be eligible to participate in a cutting-edge clinical trial at the Ohio State University Comprehensive Cancer Center–Arthur G. James Cancer Hospital and Richard J. Solove Research Institute (OSUCCC-James) in Columbus, Ohio. With this in mind, I researched other options for treatment as well, traveled to several well-known cancer centers, and did all I could to ensure that I was aware of all my options.
Ultimately, I felt that the best course would be to commit to the clinical trial at OSUCCC-James. Confident in my choice, I started my six-month chemotherapy regimen on August 24, 2009, receiving treatment every Tuesday for three weeks, then taking a week off before resuming the treatment cycle.
Though I experienced many grueling side effects during chemotherapy, I did my best to maintain a positive attitude, to remain strong, and to carry on. Every Tuesday I geared myself up and reaffirmed my mission: to show up and never miss a treatment. Even though it was extremely difficult, I committed to making it to each treatment. In my mind every treatment was delivering exactly what I needed.
I underwent a lumpectomy and my surgeon found that my tumor was gone and all that remained was the marker that was inserted during my initial biopsy. I had experienced a complete response to treatment. Despite this good news, eight weeks of radiation treatment remained, followed by six months of additional chemotherapy.
Now, almost three years since my diagnosis, I am busy living my life and am looking forward to a cancer-free future. As is the case with all breast cancer patients, I have to live with the possibility that the cancer will one day return, but I am hopeful for a cure.
My hope is that more women will realize the critical role that clinical trials play in finding a cure for cancer, and I am personally committed to helping advance this critical research. During my treatment I founded the Geraldine Dixon Speer Triple-Negative Breast Cancer Fund at the Columbus Foundation and also committed to donating a percentage of the annual profits from my business to breast cancer research.
I am fortunate to have had the opportunity to participate in a clinical trial program, as there are no targeted therapies for triple-negative breast cancer at this time. Hopefully, research that is currently being conducted at OSUCCC-James and other leading research hospitals will one day lead to a cure for this type of cancer.
Frequently Asked Questions About Triple-Negative Breast Cancer
Please describe the defining characteristics of triple-negative breast cancer.
Triple-negative breast cancers account for about 15 percent of all breast cancers and are defined as breast cancers that are estrogen receptor– and progesterone receptor–negative, meaning that these cancers do not depend on estrogen for their growth. In addition, the HER2/neu gene is not amplified in these cancers. (When amplified HER2/neu produces a protein called HER2 that acts as an accelerator for growth when present in an abundance in cancer cells.)
What are the risk factors for triple-negative breast cancer?
There are no modifiable risk factors for triple-negative breast cancer. These cancers tend to occur more frequently in young premenopausal women, in African-American women, and in women who carry the abnormal inherited breast cancer susceptibility gene BRCA1.
Why is triple-negative breast cancer such a challenge to treat?
In general these tumors are more aggressive and grow at a rapid rate. There are two major challenges in treating these tumors: First, because they have no known targets (such as estrogen receptor or HER2/neu), currently the only way to treat them is to use chemotherapy, which generally results in more side effects. Second, even when we treat these tumors with chemotherapy, they may or may not respond; and when they do, the response is often short lived.
Are there specific questions that women should ask their healthcare team when they are diagnosed with triple-negative breast cancer?
The key question a woman who is diagnosed with triple-negative breast cancer should ask her doctor is whether an appropriate clinical trial exists for her diagnosis. There are some novel approaches to treat these cancers that are still in investigational stages but that hold great promise. It is important that patients make use of these opportunities when possible to increase their treatment options. In addition, patients should be sure to consult their healthcare team to see if genetic testing should be a consideration.
What has been the standard protocol for treating triple-negative breast cancer, and what treatments or innovations are on the horizon for this difficult-to-treat disease?
The standard protocol to treat early-stage triple-negative breast cancer confined to the breast and axillary lymph nodes is chemotherapy and surgery. Often chemotherapy is administered before surgery. At present there are no further treatment options for early-stage triple-negative breast cancer beyond close follow-up care with regular physical exams and mammograms.
There are, however, innovative approaches currently under study, including the addition of targeted therapy to this chemotherapy backbone.
For advanced triple-negative breast cancer, the current standard approach is to treat with various chemotherapy regimens. The most recent breakthrough in the treatment of such tumors is the success story of PARP inhibitors. Short for poly (ADP-ribose) polymerase, PARP is an enzyme that is required for cells to repair the DNA damage induced by any form of injury (including radiation, UV rays, and chemotherapy). Unfortunately, the cancer cells also use this enzyme to correct the damage induced by chemotherapy, making that treatment less effective. Now researchers have shown that by including a drug that inhibits the PARP enzyme along with chemotherapy, they can cause more damage to triple-negative breast cancers than when chemotherapy is delivered alone.
Several clinical trials are currently under way at various centers, using different PARP inhibitors with different chemotherapy in triple-negative and genetically inherited breast cancers.
For more information about triple-negative breast cancer clinical trials at OSUCCC-James, call the James Line at (800) 293-5066.
Resources:
Helpline(877) 880-TNBC [8622] •TNBCHelpline@cancercare.org
The Triple Negative Breast Cancer Foundation has partnered with CancerCare to offer free, professional support services to patients, families, and health providers coping with a diagnosis of triple-negative breast cancer. The TNBC Helpline is staffed by experienced oncology social workers with specific knowledge of triple-negative disease. In addition to counseling, TNBC Helpline staff can assist callers in availing themselves of the various other services CancerCare has to offer, including, where appropriate, helping patients apply for co-pay assistance, transportation, and other social services.
Living Beyond Breast Cancer
Mission "To empower all women affected by breast cancer to live as long as possible with the best quality of life."
Helpline (888) 753-LBBC [5222]
Helpline volunteers offer peer support, information, and hope in a confidential setting. A breast cancer survivor will answer the phone live on Tuesdays from 11:00 a.m. to 3:00 p.m. EST. At any other time, callers can leave a message, and a breast cancer survivor will return the call within 24 hours. Spanish-language speakers are available. Requests can also be made via an online e-mail response form. A personalized matching service is also available, connecting patients with someone facing a similar circumstance whose age and ethnic background are comparable.